State of the Game: Gordon Taylor reiterates call for homegrown quota
Last updated on .From the section Football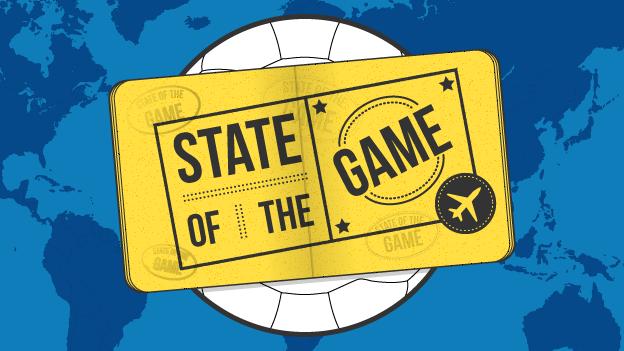 Premier League clubs should be made to field three homegrown players in every line-up, says Professional Footballers' Association chief Gordon Taylor.
Currently clubs must register eight homegrown players in 25-man squads.
"It's important to focus on starting line-ups," said the PFA chief.
"We should be aiming for a minimum of three and ideally four. I have seen at first hand the quality of our young players. There's a need for them to get regular first team football. Its like swimming - unless you're in the big pool you're never going to learn."
Click here for an interactive guide to all the data from the State of the Game study.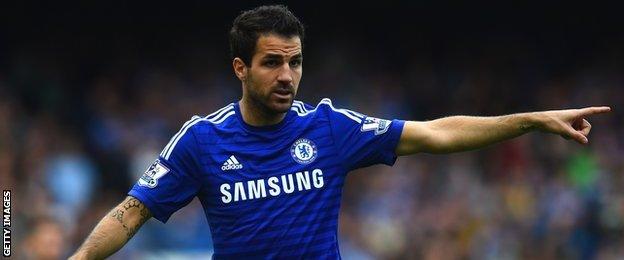 Premier League rules state that the eight homegrown players do not have to be English as long as they have been at a club affiliated with the English or Welsh FA for three seasons before their 21st birthday, or the end of the season in which that falls.
Taylor had previously called for the quota to be introduced in the wake of England's dismal World Cup showing in Brazil while then national team captain Steven Gerrard said that the pool of players could not get any smaller.
The aspect of the rule that states players do not have to be English is based on European Union employment law and cannot be changed.
However, Taylor believes a minimum of three or four homegrown players in starting XIs could be an achievable aim and would improve the chances of young English professionals breaking through.
"I think its realistic," he said. "It's a concern throughout the whole of football. It's a global village and I'd expect Uefa to be very co-operative in introducing that throughout Europe. Every profession has an inherent duty to encourage the next generation."
The wide-ranging survey also found that, for the first time, English players were accountable for less than half (46.38%) of minutes played in the Championship.
Taylor added that those figures did not surprise him.
"You have clubs thinking of short-term measures. [Relegated] Fulham were looking to say 'if we drop out of the Premier League you can leave'. That's not long-term thinking and illustrates the short-term expediency of buying instant, ready-made players rather than building for the future."
Meanwhile, Newcastle United boss Alan Pardew said he would be open to the quota idea.
"I think England at the moment, all through the age groups, are very, very strong," he added. "We've got fantastic talent coming through and I think the game's pretty healthy at the moment. But you can never rest on your laurels and we've got to keep improving."