Ched Evans: PFA hopes convicted rapist gets other offers from clubs
Last updated on .From the section Football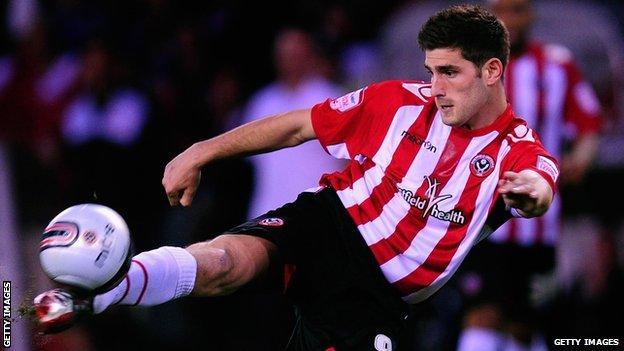 The Professional Footballers' Association hopes convicted rapist Ched Evans will be "given an opportunity at another club" after Sheffield United withdrew their offer for him to use their training facilities.
Evans, 25, was invited to train with his former club after being released from prison in October.
But after a public outcry, the offer was retracted.
The PFA said it may "be of benefit to both parties to move on".
The players' union added: "It is not surprising given the subsequent delay in his return as the matter was debated and understandably strong opinions were aired.
"We fully understand and respect the opposing views to Ched's return to Sheffield United and, clearly, part of the issue related to him returning to the club he was previously with at the time of his imprisonment.
"With that in mind, it may ultimately be of benefit to both parties to move on and for Ched to look for a fresh start at a different club."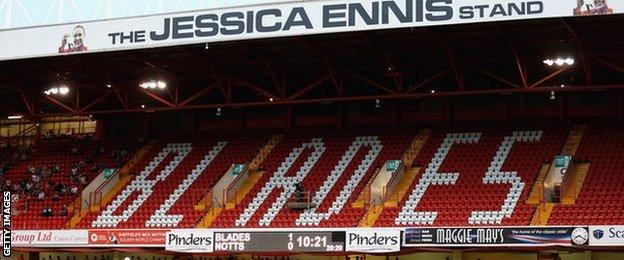 Among those to oppose the Welshman's return to the Blades was Olympic champion Jessica Ennis-Hill, who stated that she wanted her name removed from one of the Bramall Lane stands should he play for the club again.
TV presenter Charlie Webster, 60s pop star Dave Berry and Sheffield businesswoman Lindsay Graham all resigned as patrons of the club, while musician Paul Heaton stood down as a patron of the club's community foundation.
Shirt sponsor DBL Logistics also threatened to end its backing should Evans be offered a contract, while more than 165,000 people signed a petition opposing the possible re-employment of their former striker by the League One club.
The PFA statement continued: "We maintain our general position that the courts determine punishments and a return to society and a contribution to the community through employment is a key element of rehabilitation.
"We do not agree that society should impose different rules for footballers which go beyond the position of the law.
"In that regard, it is hoped that Ched will be given an opportunity at another club to return to the job he is trained to do."