Salisbury City set to be sold, administrator confirms
Last updated on .From the section Football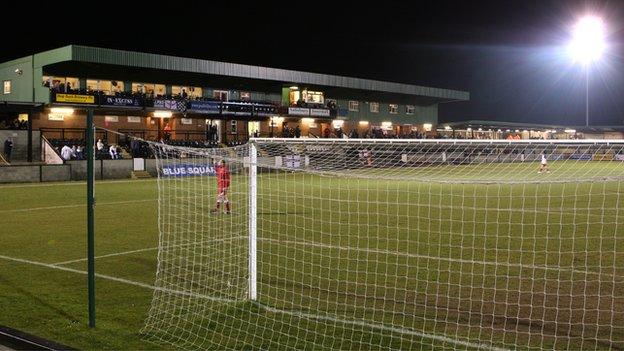 The administrators handling the sale of Salisbury City are hopeful of completing a deal this week.
Two undisclosed parties have now shown interest in buying the Whites.
A consortium involving former Portsmouth and Leicester City striker Steve Claridge is believed to be one of the interested bidders.
Claridge was a managerial target for Salisbury following the departure of Mikey Harris in June, prior to their expulsion from non-league's top flight.
The BBC pundit has now joined forces with businessmen David Phillips, Jeremy Harwood and Graeme Mundy as part of the consortium which is hoping to re-start the team next season at the Raymond McEnhill Stadium.
In a statement released last week, the group said it had made a "fair and reasonable offer" to the administrator and was waiting for a reply.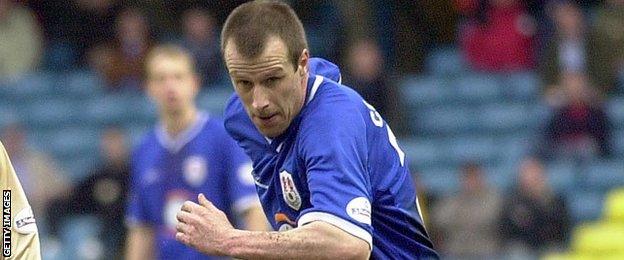 "The deadline passed on Friday for interested parties. By the close of that deadline I'd received two offers," administrator Mike Fortune confirmed to BBC Wiltshire.
"We're now considering the terms of those offers. I would expect to have that decided in the next 24 or 48 hours."
Salisbury City have been plagued by off-field issues since the summer and are still without a league to play in.
Moroccan businessman Outail Touzar and Whites supporter Mark Winter took over the club for £1 in May, with the pair becoming responsible for £150,000 worth of debt.
Touzar failed to provide investment into the struggling club which prompted Winter, and a five-strong business consortium, to try and overthrow his ownership.
On the pitch, meanwhile, the Whites were relegated one division to Conference South after failing to pay players and staff and were eventually thrown out of the Conference after missing further payment deadlines.
The club was placed in administration at the High Court in September after a petition was lodged by creditors LED Synergy, who are owned by Harwood.