Mario Balotelli 'just a kid' who 'hasn't grown up yet'
Last updated on .From the section Liverpool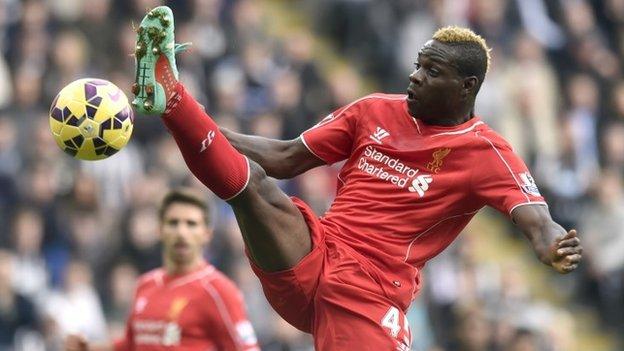 Mario Balotelli is "just a kid" who "hasn't grown up yet", an anti-racism advisor said after the Liverpool striker apologised for a controversial social media post.
The Instagram post appeared to contain anti-Semitic and racist references.
Balotelli, 24, later tweeted to deny the text of the post was offensive.
"He needs to calm down and concentrate on being a good footballer," said Fiona May, anti-racism advisor to the Italian Football Federation.
"I really would like to sit down with him for lunch, I'd pay for it if you want, and find out who he is really, because he's just a kid - he hasn't grown up yet."
The Football Association is investigating the post, while Liverpool have said they will speak to Balotelli.
May, a former long jumper, added: "I think Mario is a very innocent person really to tell you the truth, he's just a kid.
"Unfortunately everything he does and everything he says will be taken and exploded, and it's justified as well.
"It's pretty sad, I just hope to God is doesn't come to a bad end for Mario Balotelli."