Massimo Cellino: Neil Redfearn backs Leeds United owner
Last updated on .From the section Football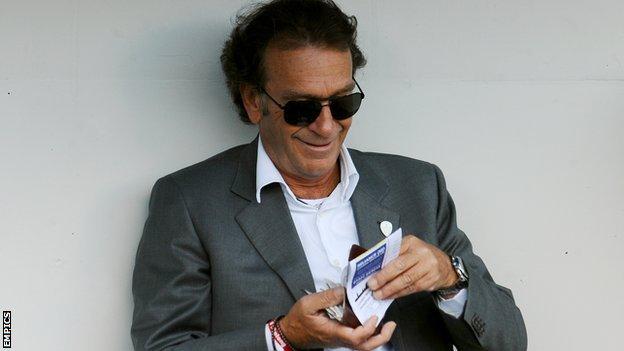 Leeds United boss Neil Redfearn has given his support to the club's owner Massimo Cellino.
Redfearn said: "Everything he's done is in the best interests of the club. Hand on heart, I honestly believe it.
"We're fortunate to have an owner who's football daft and who loves the club."
He added to BBC Radio Leeds: "He's spoken about it briefly but he doesn't seem too concerned, which is good.
"I've mainly just been talking to him about the side and how we can make that better."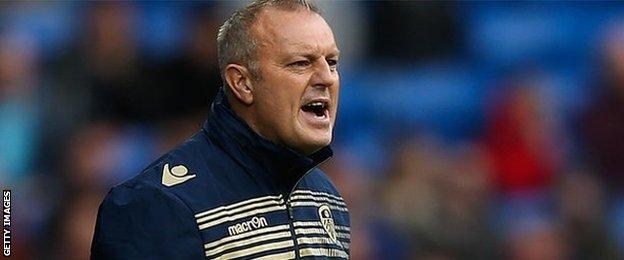 The League says Cellino breached the test after obtaining documents from an Italian court, which had found him guilty of tax evasion.
The Italian businessman is entitled to return to the club and resume control from 18 March next year because his conviction will be deemed spent.
He was fined £502,000 (600,000 euros) in March this year after being found guilty of failing to pay import duty on his yacht.
The League subsequently blocked his deal to take over Leeds, but an independent QC overturned the decision on appeal in April, allowing the takeover to go through.
Redfearn is confident that the team, currently 15th in the Championship, will not be adversely affected by the uncertainty in the boardroom.
"We come up here to the training ground and we lose ourselves in what we're doing through the week. We can't affect anything else that goes on," he said.
"The players have been focused and it's good because we have a young group who are enthusiastic about the training.
"I'm confident that things will go in the right direction for us."