Netherlands to host 2017 women's European Championships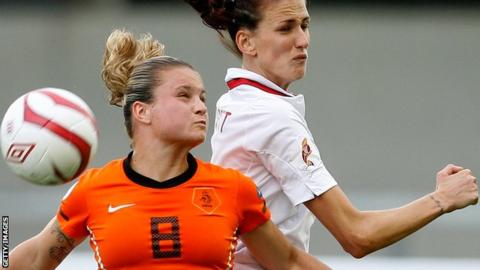 The Netherlands will host the Women's European Championships in 2017.
Seven countries, including Scotland, expressed an interest in hosting Euro 2017, but the competition will be held in the Netherlands for the first time.
The final tournament will be extended to include 16 countries, with a record 47 nations involved in the qualifiers.
Qualifying begins in September 2015 after next year's World Cup in Canada, with the final tournament scheduled for July and August 2017.