FA Cup: Story of the second round as told by #getcarriedaway
Last updated on .From the section Football
The FA Cup second round took place this weekend and we asked you to send us your experiences of events using #getcarriedaway.
From late Friday drama in Hartlepool to full-kit wearing supporting dogs, hundreds of you sent in your moments of FA Cup magic.
Here, we chart the story of the FA Cup weekend, as told by you.
The action kicked off on Friday with a north-east derby live on BBC Two between Blyth Spartans of the Northern Premier League and League Two Hartlepool United.
Blyth fans were getting well and truly in to the cup spirit before the match.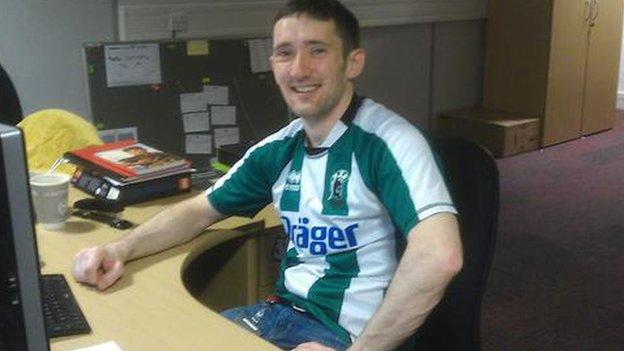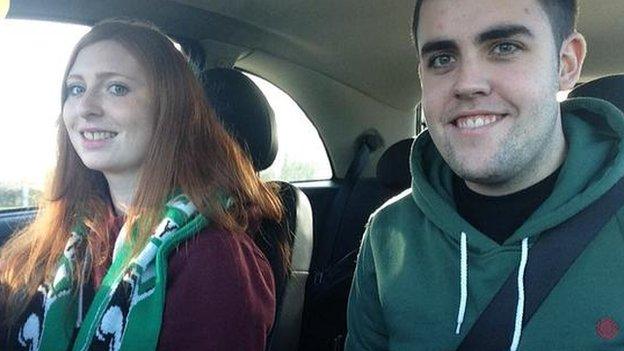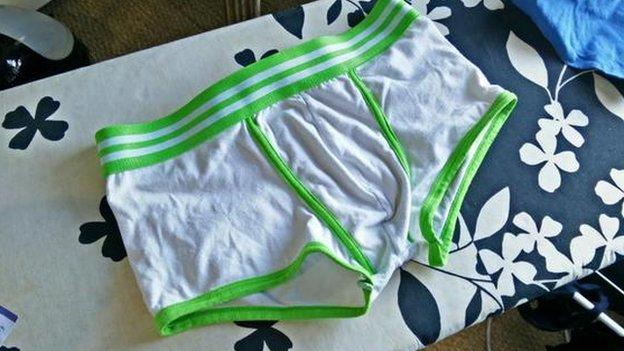 John's pants appeared to do the trick as on the pitch, a dramatic finish saw Blyth come from behind to win 2-1 thanks to a late winner from Jarrett Rivers.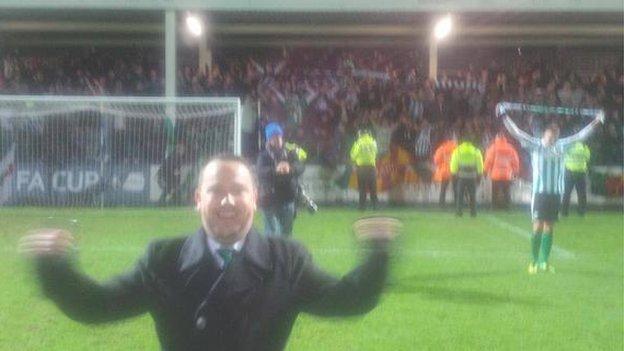 Saturday saw a further nine ties with Ryman League Maidstone United travelling to north Wales to face Conference side Wrexham.
The Stones were hoping to complete another upset after they beat League Two Stevenage in a first round replay.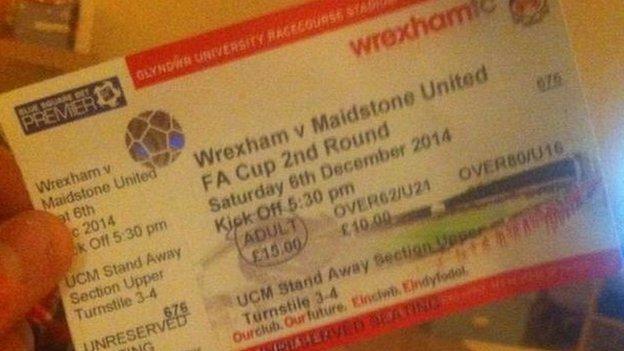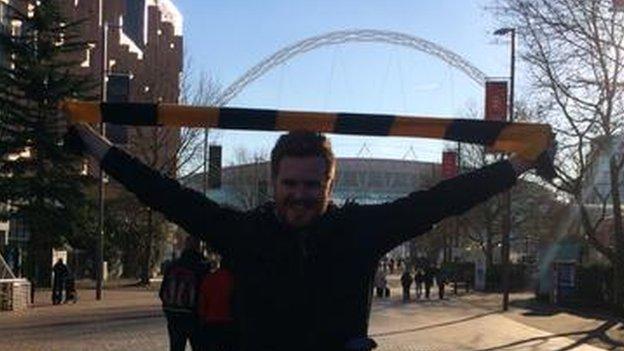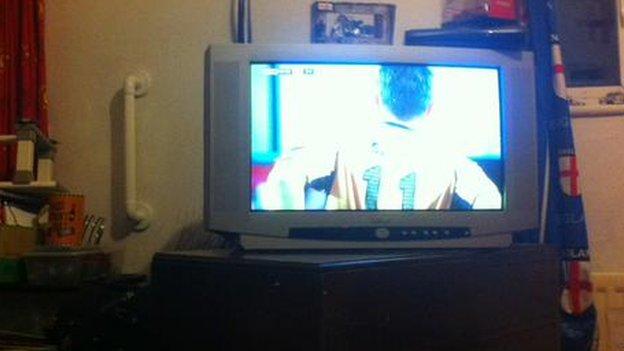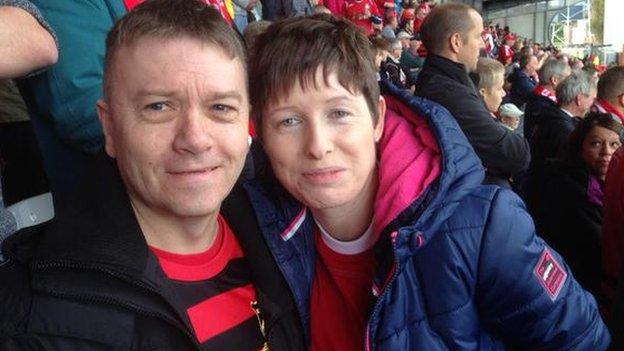 And Caroline was right as the home side won 3-1, despite a spirited performance by a 10-man Maidstone.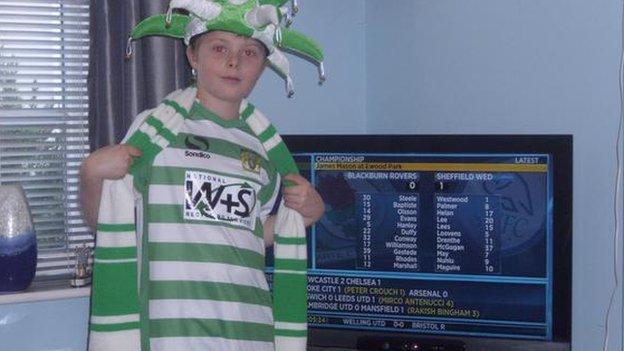 Elsewhere on Saturday, Chesterfield upset the form book to securea 1-0 win at fellow League One side MK Dons.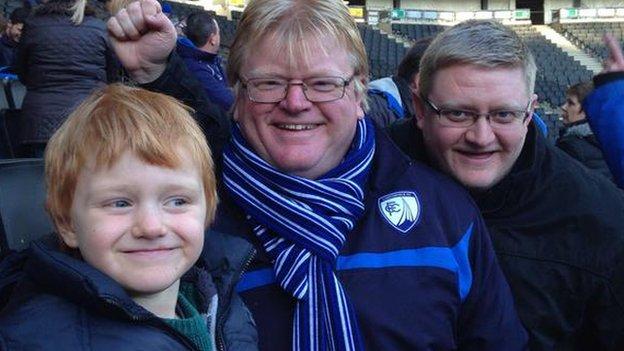 Sunday saw a further 10 ties, includingfirst-round giantkillers Warrington Town'strip to Gateshead.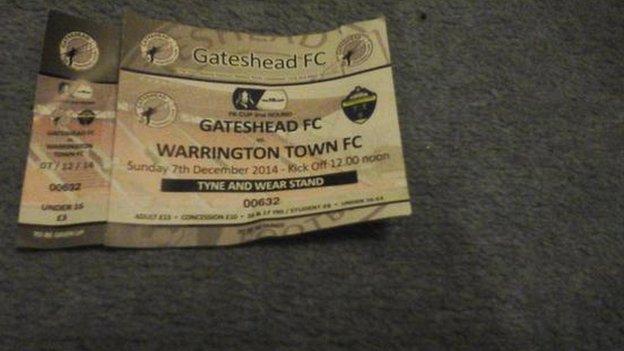 Conference side Dartford were also looking to cause an upset as they travelled to League One Bradford City.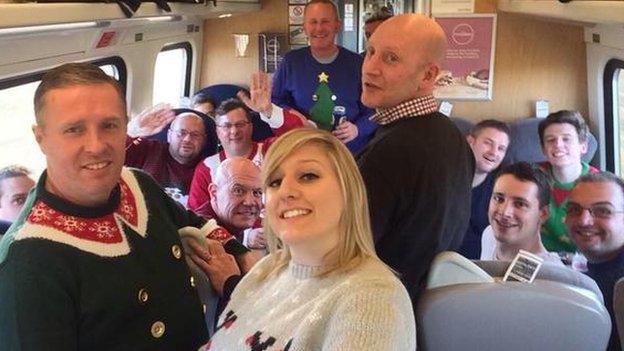 Nice collection of Christmas jumpers, too.
But, sadly the colourful knitwear would prove the highlight of their afternoon, as the scoreboard at Valley Parade below shows.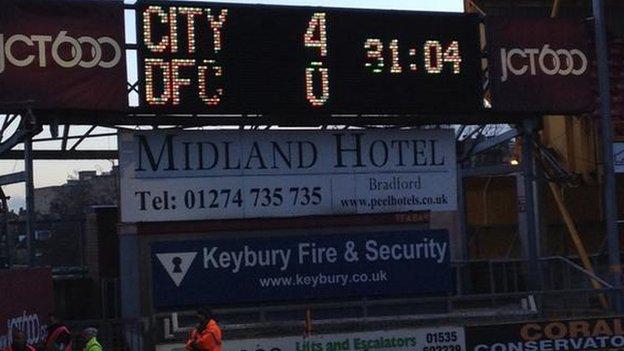 And their singing was rewarded asLee Noble scored a neat back heelto give the Conference side a consolation goal in their 4-1 defeat.
Bottom of the Conference AFC Telford travelled to League One high-fliers Bristol City in hope of an upset.
But it wasn't to be for the men from Shropshire asKieran Agard's late goalsaw City progress.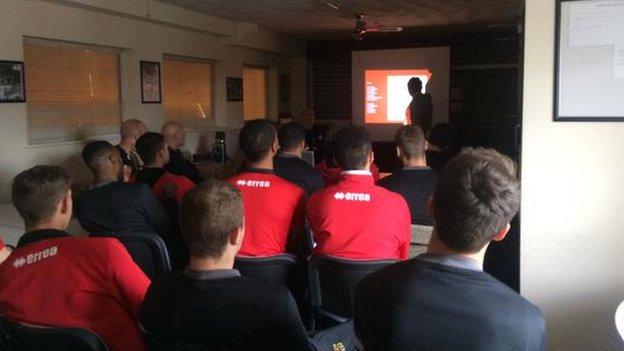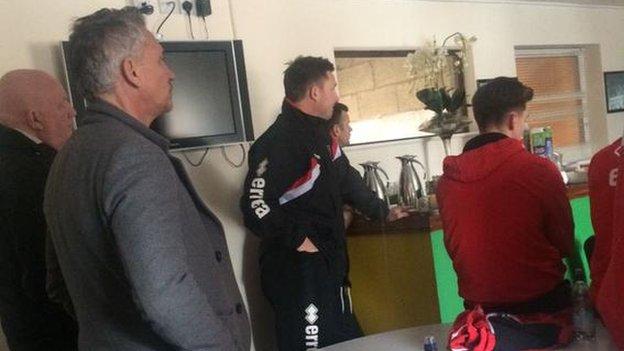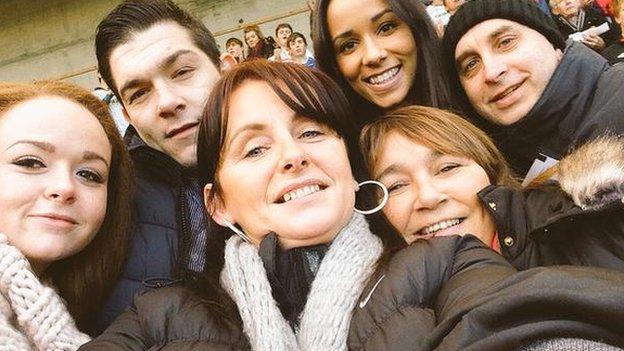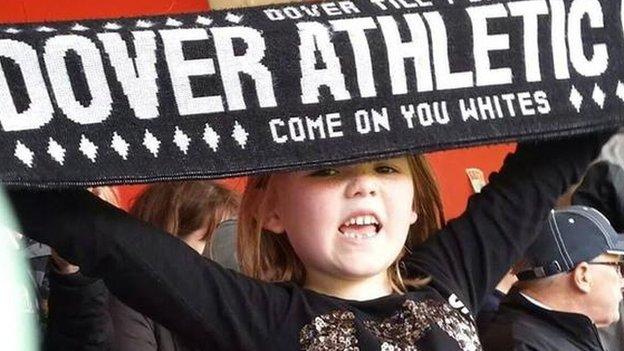 AFC Wimbledon travelled to fellow League Two side Wycombe Wanderers.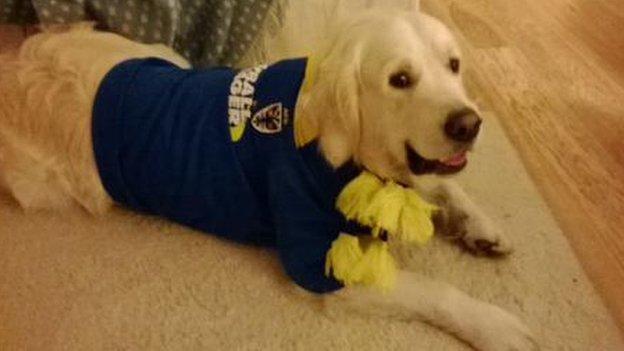 And Willoughby proved a lucky mascot asWimbledon won 1-0 at Adams Park.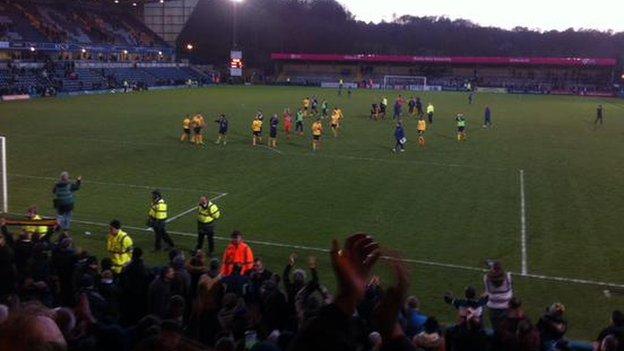 Conference North Worcester City made the second round after a shock 2-1 win at League One Coventry City. They travelled to another League One side Scunthorpe on Sunday.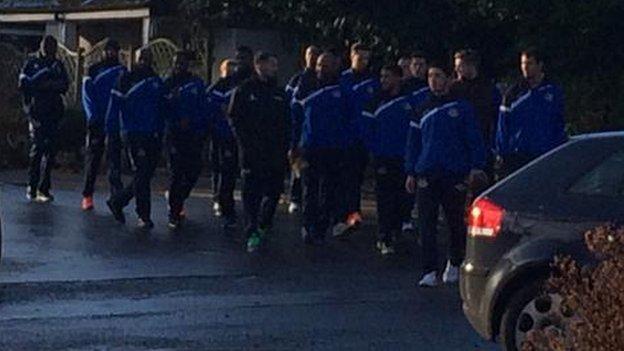 The pre-match walk appeared to do Carl Heeley's side some good as theybattled out a 1-1 drawto secure a replay.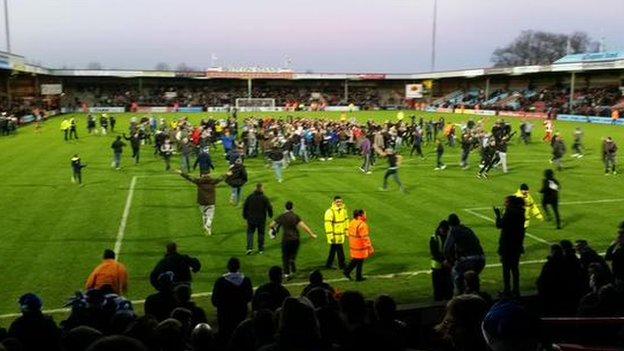 In-form League One side Rochdale travelled to Hampshire to face Conference side Aldershot.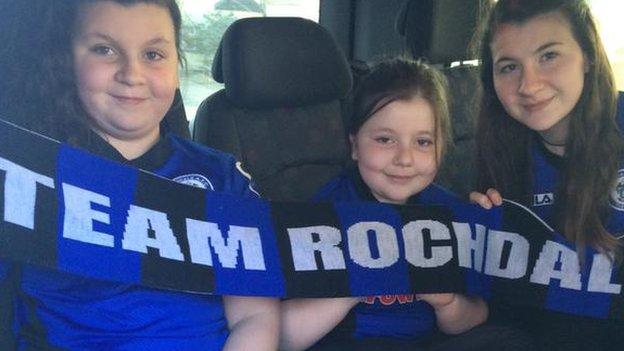 The Shots proved more than a match for their lofty opponents ina goalless draw at the Recreation Ground.
Steve Burr took his Conference side Chester to South Yorkshire to face Barnsley of League One.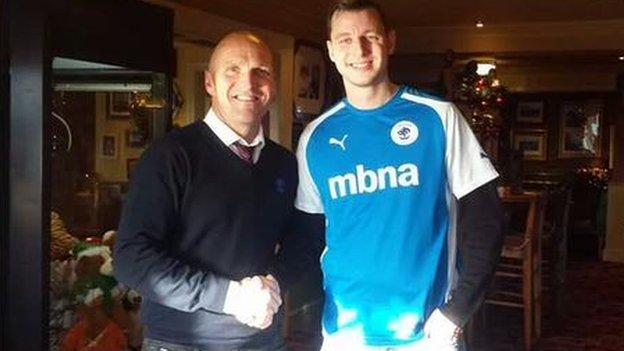 And they seemed to work as Chester more than deserved theirgoalless draw at Oakwellto take the tie to a replay.
Their name goes in the hat for the third round drawalongside the likes of Manchester United and holders Arsenal.
Who do you want to see your team face? Get involved and Tweet @BBCSport using #mydreamdraw