Parallels as Motherwell and St Mirren seek new managers

By Richard Wilson
BBC Scotland
Last updated on .From the section Football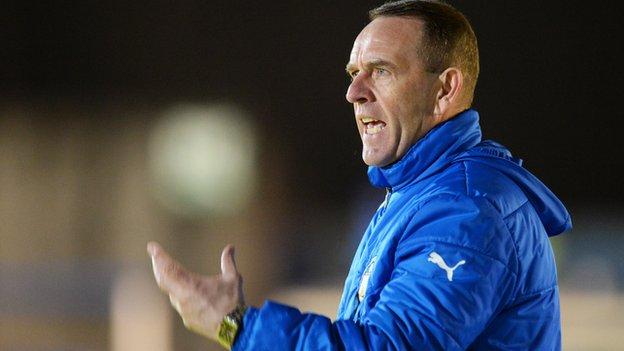 Some candidates might appeal to both clubs, but there are closer links between the searches that Motherwell and St Mirren have embarked upon for a new manager.
The teams are in the bottom three of the Premiership and both need hope restored to their season.
Motherwell drew up a shortlist of six candidates - Kenny Shiels, Mitchell van der Gaag, Rob Maaskant, Ian Barraclough, the current assistant manager, Kenny Black, and Terry Butcher, who has since withdrawn his candidacy - while St Mirren are only early into the process following the departure of Tommy Craig.
Similarities abound, though, since neither club has enough resources for an overhaul and neither can afford to make a misjudgement when relegation is looming.
So what are the attributes that the clubs are looking for in their new manager?
Motivational skills
An immediate uplift is required, in terms of the players' mood and the teams' fortunes. There are several weeks to go before the transfer window opens, so the current squads need to be fully utilised.
St Mirren and Motherwell face each other on 20 December, while Motherwell meet Ross County on Saturday. The likelihood is that the Fir Park club will have their new manager in place by then and will hope for an immediate impact.
Players' spirits can be revived initially, particularly if there is a belief that the new manager will save the team from relegation or the play-off place. That will tend to suggest a track record in that area or a figure with the necessary charisma to inspire and cajole.
Tactical awareness is also vital, because the abilities of players need to be maximised and there is little significant difference between most teams in the top flight, so an insight into how to break opponents down in tight encounters will be critical.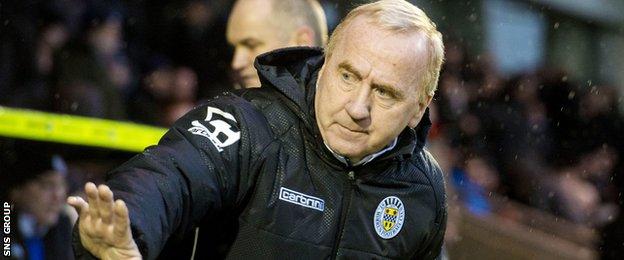 Resourcefulness
For Motherwell in particular, an ability to manage resources will be central to the new manager's work. The club is losing money and the playing budget is likely to need reduced, even if a deal involving the Well Society and Bothwell-born businessman Les Hutchison secures the short-term future of the club.
The squad needs to be managed, since many of the higher-earning players are also those on the longer-term contracts and who are at the tail end of their careers, such as Steven Hammell and Stephen McManus.
Even so, wheeling and dealing could generate enough slack for a fresh signing or two, perhaps even on loan if the parent club is prepared to pay all or most of the wages.
St Mirren do not face the immediate requirement to reduce the wage bill, but few of the players signed in the summer have made a positive impact.
Before he left, Craig spoke of wanting to sign a centre-back, a midfielder and a centre-forward, a reflection of the team's lack of command, but it is up front where there has been a particular lack of accomplishment.
The return of Stephen Thomson and Gregg Wylde from injury might bring nous or a spark of invention in the final third, but entrenched problems need to be solved sooner rather than later.
Contacts or scouting knowledge
This follows on from the lack of finances, because any signings that might be made in January will need to be made on the most meagre of budgets. Free or loan signings are often unreliable, so prior knowledge or sources that the manager can trust are crucial.
Even if an immediate impact is not achieved, both Motherwell and St Mirren would benefit from a football strategy that provides a longer-term vision than season-to-season fire fighting.
Motherwell have previously enjoyed significant success in signing players from the lower leagues in England, such as Nicky Law, Darren Randolph, Lionel Ainsworth, and Chris Humphrey, but the club has made no significant profits from player trading.
Fans will cherish the second place finishes under Stuart McCall, but to make that kind of progress sustainable, there needs to be viable sell-on strategy.
St Mirren are in a similar position. Although the fans will not want to hurry Kenny McLean or John McGinn out of the exit door, those players are assets whose transfer value could at one point be realised for the betterment of the squad as a whole.
It is a tricky skill, balancing budget, transfer activity and results - and bigger clubs have teams to cover these requirements - but at the level of Motherwell and St Mirren much of the onus falls on the manager to implement his won strategy.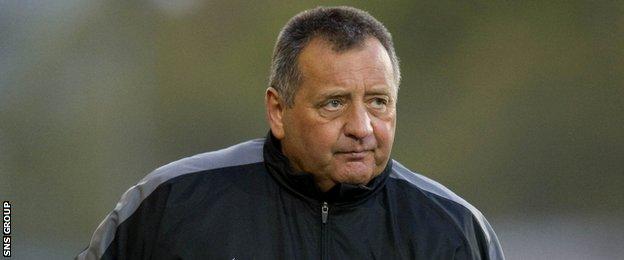 Club affinity
This is not a requirement, although there are times when it makes supporters feel more secure in the appointment. A past connection removes some of the uncertainty when a new manager arrives and it can also buy some time for the bedding in process.
Nonetheless, it is not vital and sometimes clubs can be swayed by previous associations and so certain candidates carry a greater weight in the recruitment process.
Emotion has to be sidelined in the decision-making process, and the evaluation has to be cold and clinical. Often, though, directors follow their gut instincts, which makes management such a short-term business.
The process ought to be carefully defined and carried out, not rely on hunches or a narrow network of contacts.
Ideal candidates
Among the Motherwell shortlist, Maaskant has moved around regularly and amidst the success of winning the title with Wisla Krakow have been less celebrated spells. Like Van der Gaag, he is a former Motherwell player, but both Dutchman will bring less knowledge of the UK market to the job. This would, though, be offset by continental contacts.
Barraclough won several trophies at Sligo Rovers and has been working as a scout in England, so fits the identikit well, while Black already has knowledge of the team's requirements and the merits of the players. Shiels has a proven track records, particularly in developing players and a considered style of play.
For St Mirren, the ideal candidate would be somebody like Jimmy Calderwood, who has saved clubs from relegation before - Kilmarnock and Ross County - and has experience of Scottish football.
The likes of Billy Stark and Butcher are also likely to be in the frame, although St Mirren will not pay compensation, which rules out potential candidates who are currently in jobs, like the Alloa manager Barry Smith.