Rangers: Reaction to Ally McCoist's offer of resignation
Last updated on .From the section Rangers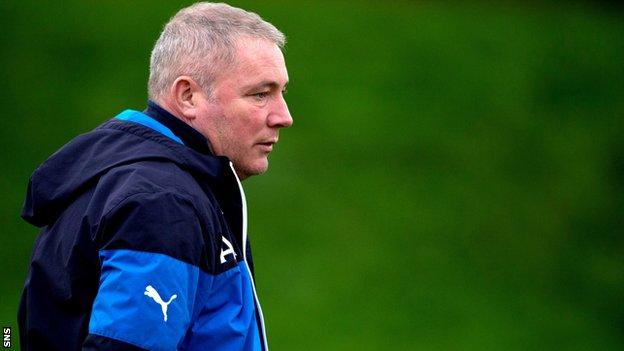 Former and current players have been giving their reaction to Ally McCoist tendering his resignation as Rangers manager.
As things stand, the 52-year-old remains in charge of the first team, but pressure has been mounting on McCoist following recent league and cup defeats.
Jorg Albertz, former team-mate of McCoist
"I can't judge him as a coach because I've never seen him in action, but it's not been an easy situation for him.
"You can't compare him with other Rangers managers because of the money situation at the club.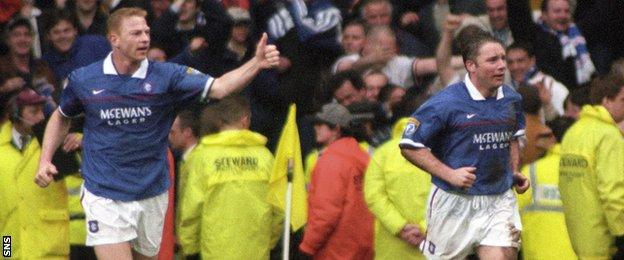 "I personally think he can motivate a team because I've seen him do that as a player.
''When you talk about Rangers, you talk about Ally McCoist. Everybody knows what a great player he was, a great goalscorer.
"He was a joy to play with and is a great person to get to know."
Steven Thompson, former Rangers player
"I'm actually shocked. I know there's been a lot of criticism of Ally, but I think the job that he's done in the last couple of years in the face of unbelievable adversity.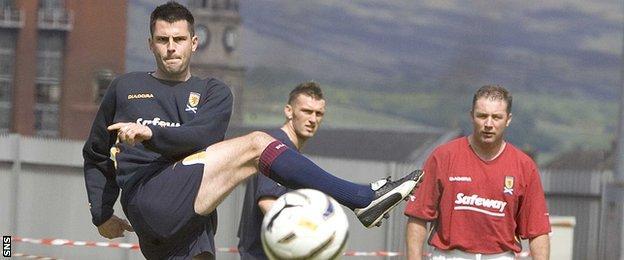 "I know people criticise the style of play or the way that Rangers are playing, but it's very difficult to play against teams when they come and park the bus and play 4-5-1 or 4-6 in front of you. It's very difficult to play attractive football.
"He's done what he's been asked to do, which is to get Rangers promoted in two successive seasons - and he was on course to do it again.
"I'm very disappointed for Ally because I feel as though he got criticism, which probably was deserved a wee bit in terms of some of the results that they've had, but the players have to have a part of that as well.
"I feel sorry for him. I think he deserves a bit more respect than he's had in recent times."
Derek Ferguson, former team-mate of McCoist
"First of all, it is a surprise. We don't know what's happened, exactly. It must have been something pretty serious behind the scenes for Ally to hand in his resignation or offer it.
"I thought he would've at least got through to the end of the season.
"For the players' benefit, if Ally is going to leave, it's probably for the better for everybody all round if it was just now.
"Nine points behind [Scottish Championship leaders Hearts], you've got to say it's not been good enough on the football park.
"You've got to say that Ally's had a lot to deal with off the park. We've got to admire him for that, but what we've been witnessing on the park has not been acceptable.
"It's obviously going to need somebody to come in, fresh face, new ideas and get the quality players that Rangers have got at the moment and get them playing.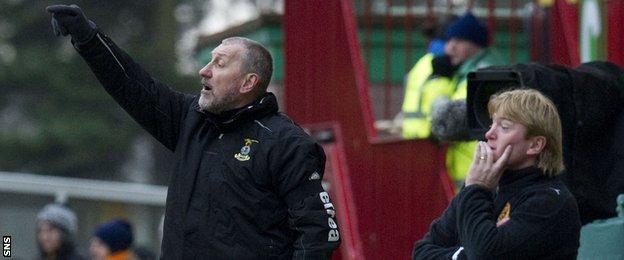 "Why they're not firing on all cylinders, we just don't know. Whoever it is going to be, he's got some quality players to work with.
"Stuart McCall, what he did at Motherwell was remarkable with a limited budget. You wonder how he would do with the quality of player that he would have at Ibrox. You would like to think that he would do a very good job.
"I know Billy Davies from a long, long time ago. He's a fantastic coach and I think he's a proven manager as well.
"You look at Terry Butcher as well. They're three quality names, three proven managers and each one of them have got Rangers at heart.
"The one thing you can't take away from Ally McCoist is his legacy - he's a legend at the club. I think it's been tarnished a little in terms of what's happened over the last season or two, football-wise.
"What he's had to put up with, I don't think any other manager's had to put up with that. You've got to admire him for that.
"He gave it his best shot and, for whatever reason, it hasn't quite worked out, but he can still go away with his head held high."