Pellegrini keen to keep Lampard at Manchester City
Last updated on .From the section Football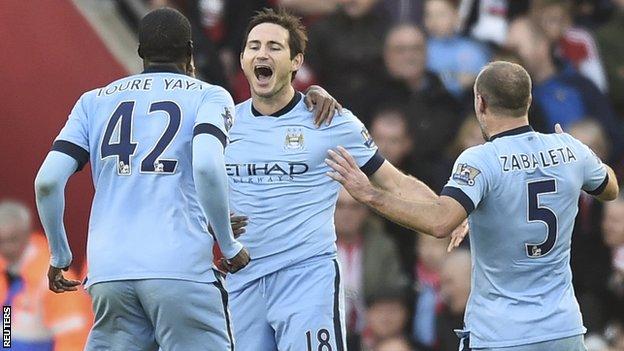 Manchester City boss Manuel Pellegrini wants to retain the services of on-loan midfielder Frank Lampard and hopes for a quick decision on his future.
Pellegrini said: "I think Frank is a very important player for us and I hope we will not have any problems for him to stay here.
"I hope we can have a decision as soon as possible."
Lampard, 36, who joined New York after being released by Chelsea at the end of last season, is due to start pre-season training with his new club ahead of their first season in Major League Soccer, which begins on March.
But with City midfielder and Ivory Coast international Yaya Toure set to miss a number of games from early January due his involvement in the Africa Cup of Nations, City are keen to extend Lampard's stay at the Etihad Stadium until the end of the season.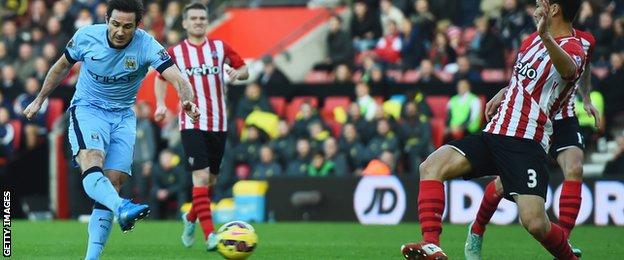 Pellegrini added: "He has a loan just until the end of December and there is another club involved. The MLS is involved also.
"There are a lot of parties with an arrangement. It's not just depending on one opinion.
"If he can finish the year here, better - but I think that the MLS is a very important league also and I think that Frank Lampard will be very happy in the United States."
Former England international Lampard has so far made 13 appearances for City, starting four games and scoring five goals.