Garth Crooks's team of the week: Rooney, Hazard, Lampard, Bellerin

By Garth Crooks
BBC Sport football pundit
Last updated on .From the section Football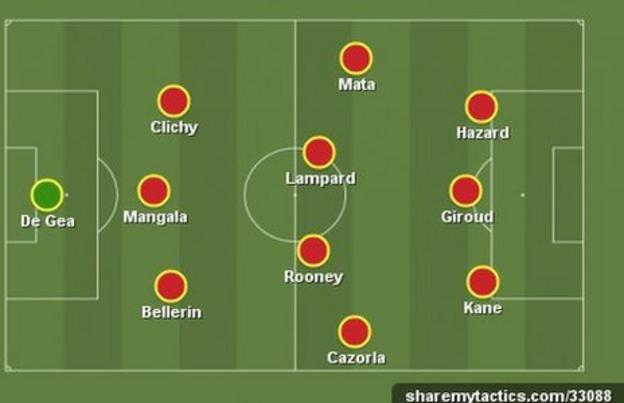 Manchester United made it six straight wins in emphatic style against a struggling Liverpool, and Chelsea and Manchester City showcased their title credentials with wins.
They make up the Premier League's top three, with West Ham one place back after drawing at Sunderland, while Arsenal have lifted the Emirates' gloom with another win, this time against Newcastle.
Hull City and Leicester both have serious downward momentum after defeats but West Brom and Burnley will harbour hope of pulling away from the bottom three over Christmas after confidence-boosting wins.
Following the weekend's action, take a look at my team of the week and see if you agree with my choices.
GOALKEEPER David De Gea (Manchester United)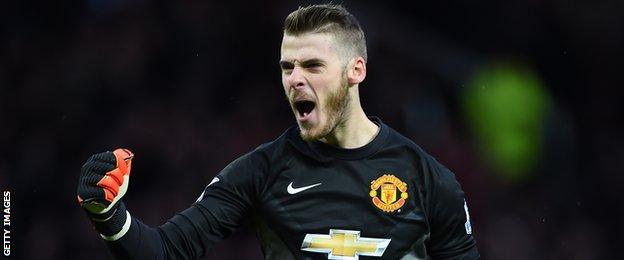 On any other day, Burnley's Tom Heaton would be in my team of the week but the performance of David De Gea was so outstanding that I had to go for the Spaniard.
Liverpool's finishing was not of the highest order but that was not De Gea's fault. The United keeper did everything asked of him and made a string of excellent saves.
My pick of the bunch was his save from Mario Balotelli that he pushed onto the bar. Sensational.
DEFENDER Gael Clichy (Manchester City)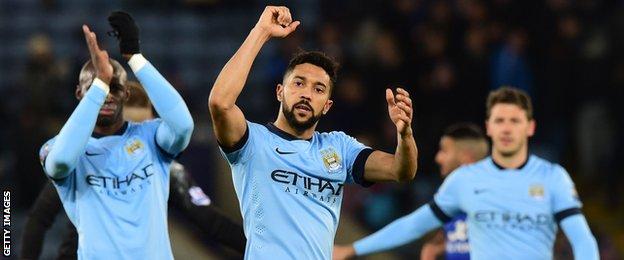 This player is becoming a regular fixture in the Manchester City starting line-up and my team of the week for that matter.
Last season he found it rather difficult to establish himself in Manuel Pellegrini's title-winning side but, since the start of the season, he seems to have been ever present.
The former Arsenal full-back has matured into a dependable defender and gave another very professional performance in City's victory over Leicester.
DEFENDER Hector Bellerin (Arsenal)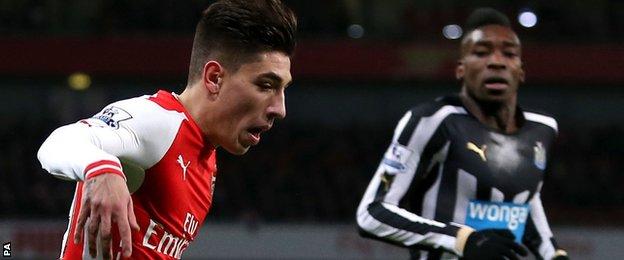 I saw this lad substituted during the first-half mauling at Stoke last week but the way he returned to face an in form Newcastle United was impressive. The young full-back showed no sign of the insecurity that seemed to engulf him at the Britannia Stadium.
On the contrary, the Spaniard was full of youthful endeavour and even provided the cross for Olivier Giroud to score his second of the match. A kid with a bright future.
DEFENDER Eliaquim Mangala (Manchester City)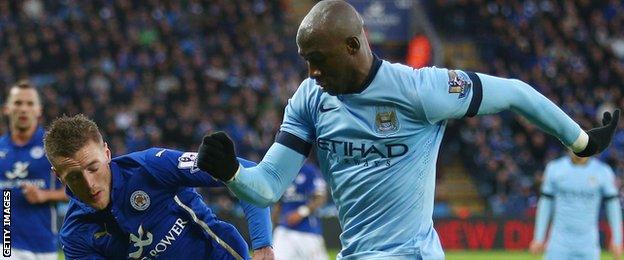 He is a player who has taken his time to come to terms with the Premier League but he is starting to look like he's worth every penny Pellegrini paid for him.
The Frenchman never looked fazed by the injury and subsequent departure of Vincent Kompany in their 1-0 victory over Leicester.
In the absence of his captain, Mangala will be required to perform extra duties in order to keep City's title challenge alive.
MIDFIELDER Frank Lampard (Manchester City)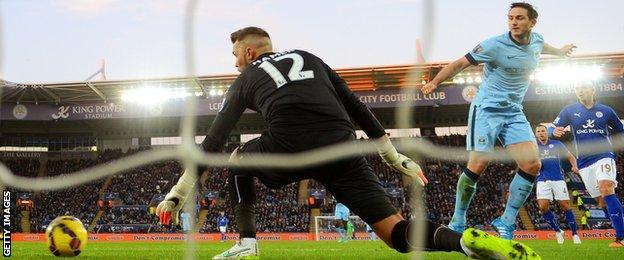 I still can't get my head around Chelsea releasing Frank Lampard, who via a very interesting loan arrangement finds his way to the Etihad Stadium to play for Manchester City.
They just happen to pose the biggest threat to Chelsea's title challenge and yet Jose Mourinho's judgement has not been brought into question.
Lampard's performance against a resilient Leicester was not only utterly professional but typically clinical. His goals-per-game ratio prior to leaving Stamford Bridge was once the Chelsea manager's biggest asset and could now be sufficient to cause Mourinho sleepless nights.
MIDFIELDER Wayne Rooney (Manchester United)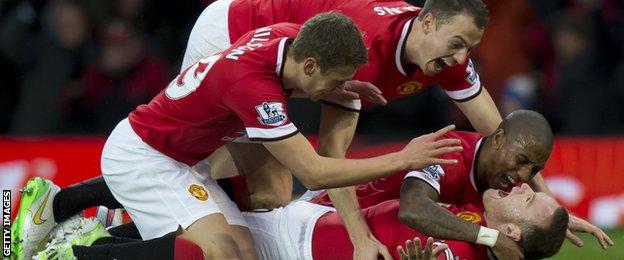 Another wonderful finish by the Manchester United captain against a Liverpool side that struggled in front of goal.
The England international has been integral to the Louis van Gaal renaissance at Old Trafford and the consistent performer in a team still in transition.
United are eight points adrift of Chelsea and still have to play them at Stamford Bridge. I can't believe I am even thinking that a serious title challenge is feasible but with so many to come back from injury anything is possible when they return.
MIDFIELDER Juan Mata (Manchester United)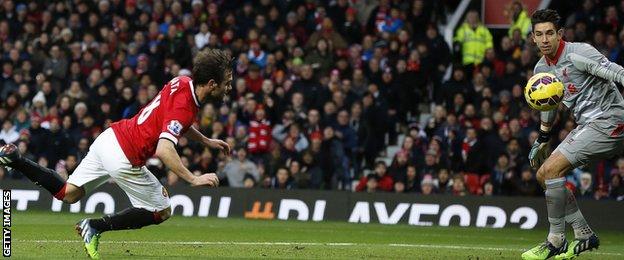 Mata ghosted into the box to score Manchester United's second goal like he was Martin Peters.
He was then instrumental in causing Liverpool all sorts of problems, not least when his pass allowed Robin van Persie to put the game well beyond the visitors.
I get the feeling that for the first time since his arrival at Old Trafford, Mata is starting to find his true form.
MIDFIELDER Santi Cazorla (Arsenal)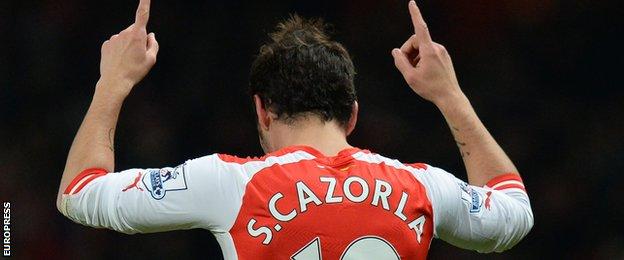 It was a weekend of Premier League action where certain players, who should have known better, refused to stay on their feet and went to ground as if pole axed.
How refreshing to see a footballer clearly demonstrate the benefits of staying on your feet in the opposition's box. Santi Cazorla didn't just fight to stay upright but went on to score a super goal from the most acute angle.
A fabulous display by an honest footballer who plays the game with integrity.
FORWARD Olivier Giroud (Arsenal)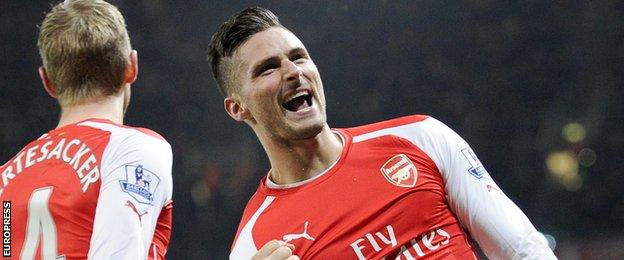 What a fabulous header for his first goal and what a super take for his second against Alan Pardew's Newcastle.
Since his return from injury, the Frenchman has looked impressive and appears to have given Arsenal an extra dimension. His return to first-team action has been especially timely for Arsene Wenger, who has been under enormous pressure from his own fans.
It is amazing how a couple of results can take your manager from villain to hero in a matter of days.
FORWARD Harry Kane (Tottenham)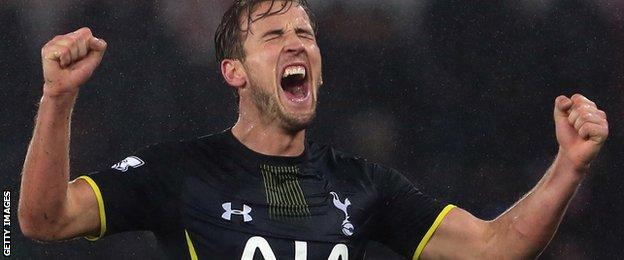 Here is a player making a name for himself very quickly. He clearly has an appetite for scoring goals and could have had a hat-trick against Swansea City.
There were times in the game when it looked like it was Swansea versus Kane. He took his goal brilliantly but what really impressed me was his work rate. It's been a long time since I've seen a young player work so hard at trying to affect the outcome of a match.
I hope Spurs have him on a long contract because his stock is rising with every game.
FORWARD Eden Hazard (Chelsea)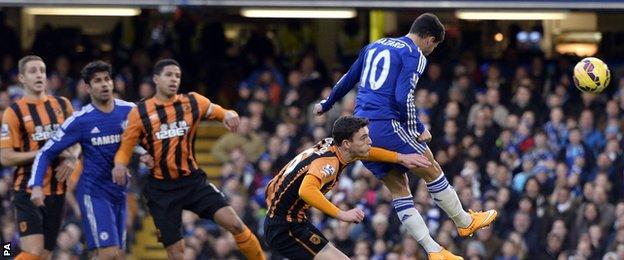 This lad has been slightly off the boil lately, with Cesc Fabregas and Nemanja Matic taking centre stage.
However against a stubborn Hull, the Belgium international played with the same authority that caused Mourinho to say 12 months ago that he thought Hazard was the best young player in the world.
On this showing he probably still is, isn't he?