World Cup 2022: European clubs want Qatar event in May/June
Last updated on .From the section Football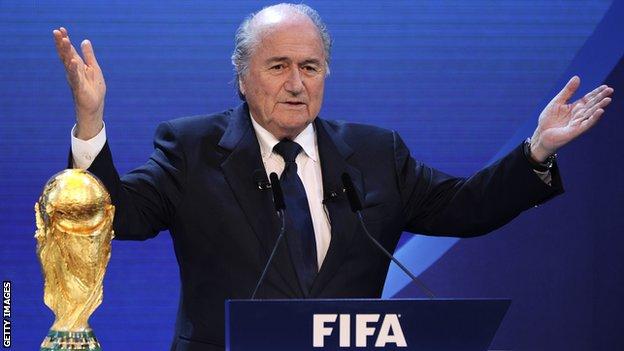 The 2022 World Cup in Qatar should be played between 5 May and 4 June rather than in the winter, according to Europe's biggest clubs and leagues.
But a proposal by the European Club Association (ECA) and European Professional Football Leagues (EPFL) says it could be played safely at the start of the summer.
A decision is expected by March 2015.
World governing body Fifa announced last month that the most likely dates for the tournament would be either January/February or November/December 2022, with the organisation's medical chief warning that temperatures in the Middle East state between May and September posed a "highly critical risk".
What is the European Club Association?
Representative body made up of 214 top European clubs
Formed in 2008 by 16 founder members including Manchester United, Chelsea, Bayern Munich, Barcelona and Real Madrid
Also includes Arsenal, Liverpool, Manchester City and Paris St-Germain
Each of Uefa's 53 national associations is represented by at least one club
Chaired by former West Germany international Karl-Heinz Rummenigge
But the ECA and EPFL - an association of 21 European leagues - believe their new proposal demonstrates how the tournament could be played in May and June without putting the health of players, supporters and officials at risk, with cooling systems deployed in stadiums.
They argue that their proposal would have the least impact on the 2021-22 or 2022-23 club fixture calendars, which would need to be seriously revised if either of the options favoured by Fifa is ratified.
It is also claimed that a May/June World Cup would have no impact on confederation tournaments or the Fifa Club World Cup, and limited impact on Uefa club competitions while not clashing with the Winter Olympics, or the Muslim holy month of Ramadan which finishes on 2 May.