Sierra Leone football rocked by internal power wrangles
Last updated on .From the section Football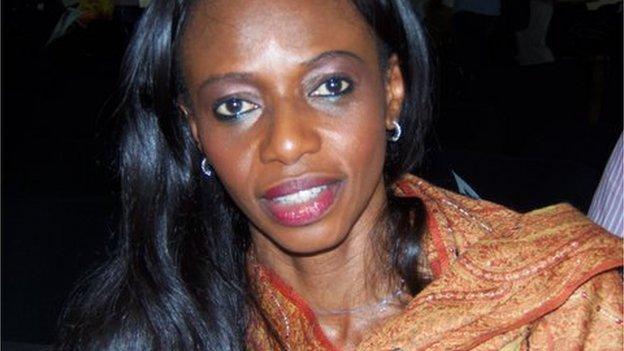 The president of the Sierra Leone FA has warned that action will be taken against officials behind a weekend teleconference that set up an interim body to run the game in the country.
Isha Johansen's executive committee was said to have been dissolved following deliberations between some members of the SLFA and Premier League clubs.
However, the move did not have the blessing of Fifa, and Johansen (pictured) has told the BBC that it was illegal and unnecessary.
"I think our government and the people should look into this matter," Johansen told BBC Sport.
"Be rest assured that the necessary action will be taken."
Football's world governing body had written a letter warning that "the convening of an extraordinary congress would be illegal."
Both the SLFA and Fifa hold the view that a bona-fide congress will go ahead as planned on 29 and 30 January 2015 provided the health situation permits.
Saturday's teleconference took place after officials were denied given permission to meet because of the ongoing fight against the Ebola virus.
The major decision taken on Saturday was the setting up of a nine-man interim body to run the SLFA until elections are held in June 2015.
The interim body will be headed by Alhaji Unisa Alim Sesay, the owner of a Premier League club and veteran football administrator.
The officials who participated in the meeting had written to Fifa stating their case.
They remain adamant that Saturday's meeting is legal and was convened according to relevant SLFA statutes.
"The developments have been communicated to all relevant bodies i.e. Fifa, Caf, Wafu, and the national sports council," members claimed in a statement.
During Saturday's congress, members also decided to lift suspensions of all players and officials who were accused of match-fixing five months ago.
Johansen came to office in August 2013.