Blackpool chairman Karl Oyston allegedly labels fan a 'retard'
Last updated on .From the section Blackpool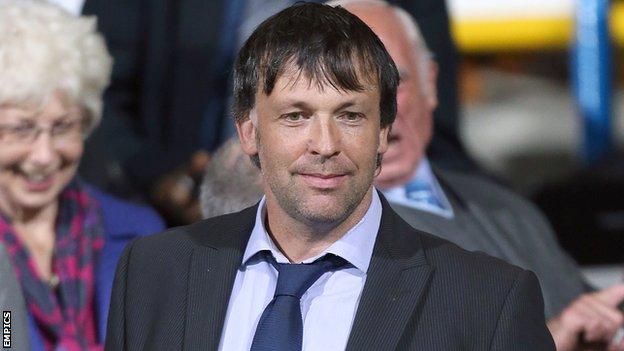 Blackpool chairman Karl Oyston has reportedly been involved in an angry exchange with a supporter of the club he allegedly called "a retard".
Oyston is alleged to have made the remark as part of a series of abusive messages between himself and the fan.
Blackpool were not available for comment on whether Oyston sent the messages, which have been widely reported over the last 24 hours.
The Football Association has said it is aware of the row.
Oyston, a member of the Football League Board, is also alleged to have told the supporter to "enjoy the rest of your special needs day out".
Blackpool Supporters Trust has issued a statement condemning the alleged texts from Oyston and called for an explanation.
The statement added: "Regardless of the context of the conversation, these are shocking sentiments to read from the chairman of a football club addressing a supporter.
"The language is wholly inappropriate from someone in a position of responsibility towards his customers and the community that Blackpool FC serves."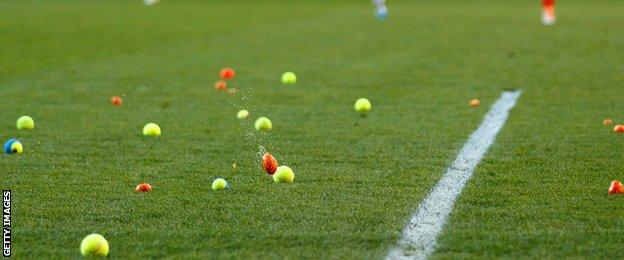 Chair of the Trust, Tim Fielding, claimed the club's bond with its fans was now at breaking point.
He said: "The relationship between the club and many of its fans is now untenable.
"We would support the Oystons if they could run the club in a responsible manner but recent evidence suggests they are not able to do so.
"I am astonished, really. It's quite remarkable. For the owner of a football club to say that is bad judgement. It's a sad day for Blackpool Football Club."
Lord Herman Ouseley, chairman of the anti-discriminatory body Kick It Out, said in a statement: "It's always disappointing wherever this type of language comes from.
"Obviously it carries a greater degree of worry when it comes from the higher echelons.
"Someone like Mr Oyston is supposed to set the standard and the tone for the organisation. And if that's the nature, conduct and views of the person who runs the club it suggests they are comfortable and content with such conduct which is unacceptable. 
"There are lots of words used carelessly that are very insulting and offensive to disabled people.
"They deserve to be treated with dignity and respect."
Oyston's weekly column in the Blackpool Gazette has been dropped by the newspaper.
Blackpool are currently bottom of the Championship and lost 6-1 at home to Bournemouth on Saturday.
The club, which was relegated after a one-season stay in the Premier League in 2011, appointed former Birmingham boss Lee Clark as manager at the end of October.
Clark replaced Belgian Jose Riga, who was appointed by Oyston in the summer but quickly fell out with the chairman over transfer policy.
Oyston's stewardship of Blackpool has regularly been criticised by a section of the Seasiders' supporters, who organised a walk-out in the 53rd-minute of Blackpool's home game against Cardiff City in October in recognition of the club's 1953 FA Cup success.