AFC Bournemouth: Harry Arter ready for Scott Parker battle
Last updated on .From the section Football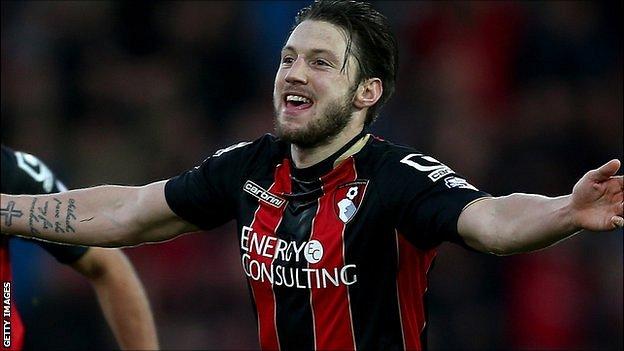 Bournemouth midfielder Harry Arter will share a Christmas dinner table with brother-in-law Scott Parker of Fulham, but says the niceties will be over by the time they meet on the pitch.
Fellow midfielder Parker, 34, is married to Arter's sister Carly.
And a quirk of the fixture list sees the two players come face-to-face in the Championship on Boxing Day.
"It's going to be a surreal sort of game for both of us," Arter told BBC Radio Solent.
"I think it's a credit to how far we've come at Bournemouth that we're playing against the likes of Scott. It's going to be a good day personally for my family, and I'm looking forward to it.
"If we were left-backs then we'd be on opposite sides of the pitch, but as it is we'll be playing directly opposite each other in central midfield.
The Cherries are currently top of the Championship table, and unbeaten in 12 league games, while Fulham are down in 13th position.
The two families have had special half-and-half Bournemouth and Fulham shirts made up for the younger children, to reflect their interest in both teams' fortunes on the day.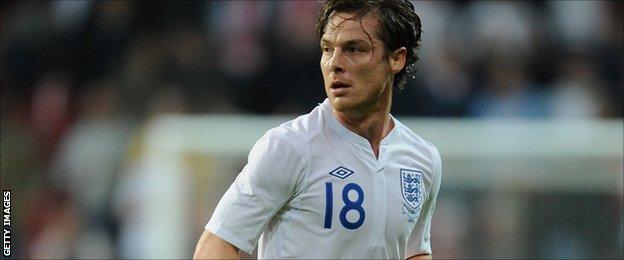 "Scott's got four boys, and I'm sure deep down they'll want their Dad to win, but they love both of us doing well, so there'll be some split loyalties," said Arter, who will celebrate his 25th birthday two days after the Boxing Day clash.
Like Parker, a former Charlton youngster, he returned to the Football League with the Cherries in 2010 after a spell with non-league Woking and has been one of the lynchpins of Bournemouth's success this season.
"I've probably only started realising as I've got older how much Scott has helped me in my game," he said.
"During the tougher times when I was playing in lower leagues, he made sure I was as professional as I could be.
"He's been a top player all of his career, and, without necessarily realising it, I've probably looked up to him through my whole career too."