Mario Balotelli pleaded 'naivety' over Super Mario post
Last updated on .From the section Liverpool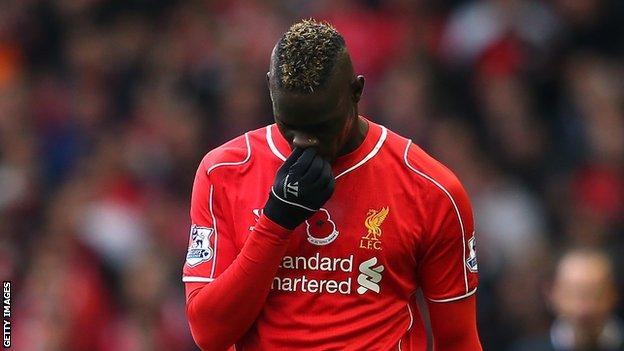 Liverpool striker Mario Balotelli has admitted he was "naive" for his Super Mario post on social media.
The Italy international was banned for Sunday's 2-2 draw with Arsenal for re-posting an image that appeared to make anti-Semitic and racist references.
He admitted the charge and was also fined £25,000.
The FA has published written reasons for sanctioning Balotelli, while acknowledging that the striker had not intended to cause offence.
Roger Burden, who chaired the FA regulatory commission that punished the striker, wrote: "Mr Balotelli said that he deeply regretted posting the image and that he had removed it as soon as it was brought to his attention by other users that it could cause offence.
"He said that he was shocked to find the image was offensive because, out of sheer naivety, he had not understood the implication of the comments which appeared on the image."
In evidence submitted to the FA, Balotelli said that he deleted the image quickly, and that it was on his Instagram account for less than 10 minutes.
The Palermo-born striker also told the commission in writing that he had suffered racism on many occasions, adding that he was of Ghanaian descent and his Jewish maternal grandmother had fled Germany when it was under Nazi rule.