Premier League: Football League unhappy with Friday fixture plan
Last updated on .From the section Football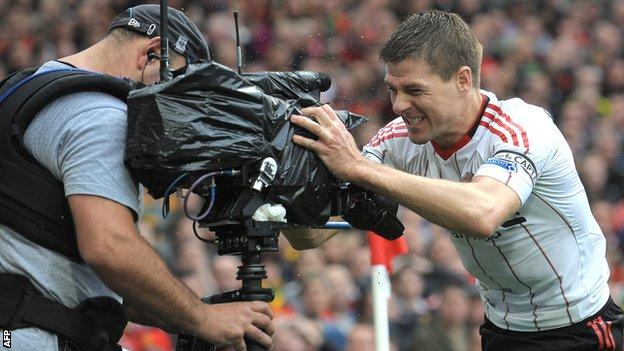 The Premier League's plan to stage some matches on Friday evenings has "disappointed" the Football League.
Up to 10 top-flight games per season could move as part of a new television deal, which will commence in 2016.
Football League chief executive Shaun Harvey said the move was "disappointing as this slot has traditionally been used by the Football League for its own televised matches".
Harvey said the demands of European competition were to blame for the move.
"While it's frustrating and will make our job of meeting our own contractual commitments harder, we do nevertheless understand the pressures that are building on the fixture calendar," he continued.
"The pressures are being created mainly by the expansion of European club competitions because leagues are prohibited from broadcasting their matches on the same night."
The Premier League for television rights between 2016 and 2019 earlier this month. Sky and BT for the current UK television rights in 2012.
Broadcasting regulator Ofcom into how the Premier League sells live TV media rights in November after a complaint from Virgin Media.
But Harvey said the plans for Friday night fixtures were better than more radical ideas, such as broadcasting every top-flight game live in the UK.
Currently, matches that kick off at 15:00 on a Saturday in the UK are not shown on live television in Britain, in order to protect the crowds that go to lower-league clubs whose matches kick off at the same time. Overseas viewers are able to see the games.
Harvey added: "The broadcasting of Premier League matches on a Friday night at the level being proposed will always be more preferable than the idea of the entire Premier League fixture schedule being shown live, or matches being shown at 15:00 on a Saturday, as this could have catastrophic consequences for our clubs."