FA Cup classic matches
From the section FA Cup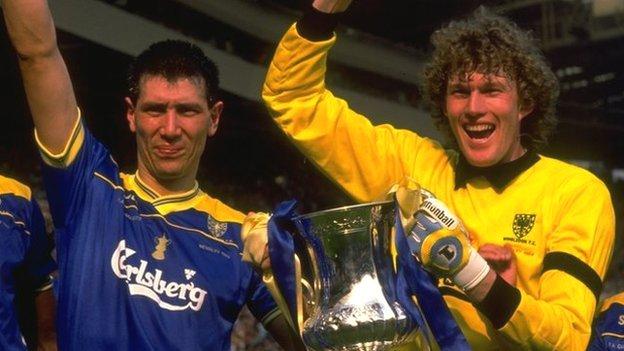 Watch a selection of short highlights of classic FA Cup matches from the BBC Sport archive.
Liverpool v West Ham, 2006 final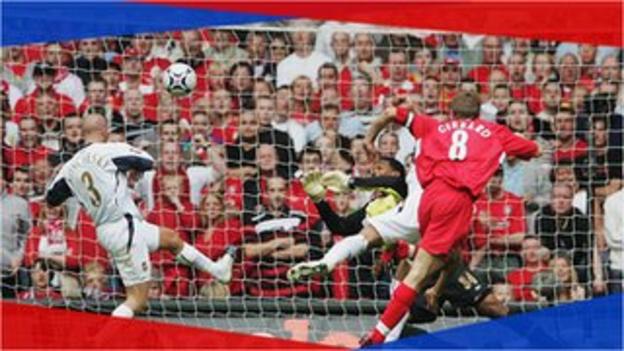 Watch highlights from 2006 when Liverpool faced West Ham in the FA Cup final at the Millennium Stadium in Cardiff.
Led by captain fantastic Steven Gerrard, could Liverpool secure their seventh FA Cup trophy?
Crystal Palace v Man Utd, 1990 final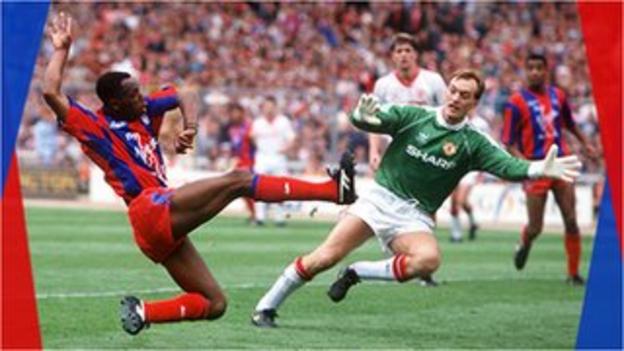 Watch highlights of the 1990 FA Cup final, contested by Manchester United and Crystal Palace at Wembley Stadium.
Arsenal v Liverpool, 2001 final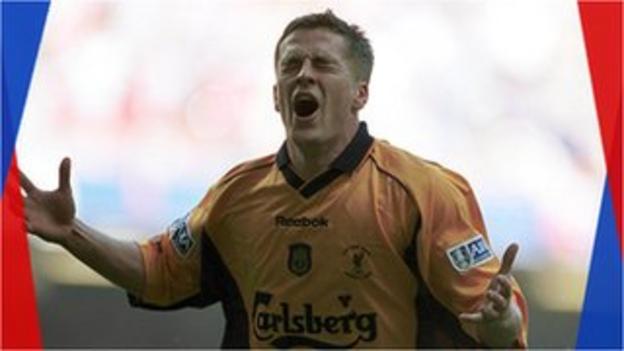 Liverpool face Arsenal in the 2001 FA Cup final, the first to be held in Cardiff's Millennium Stadium.
Coventry v Tottenham, 1987 final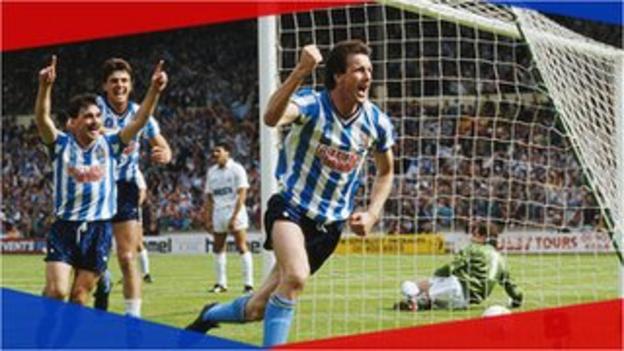 Watch highlights of the 1987 FA Cup final at Wembley Stadium when Coventry City beat Tottenham Hotspur 3-2 to lift the trophy.
Arsenal v Manchester United, 1979 final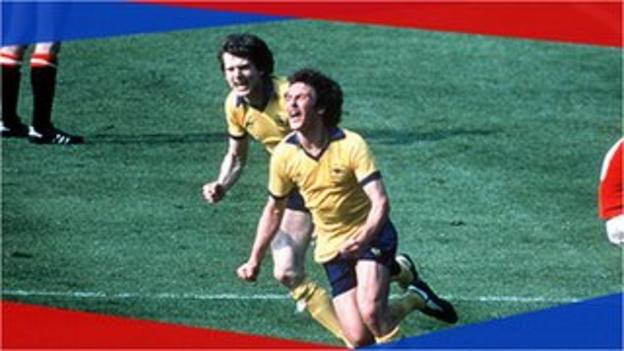 Arsenal needed an 89th-minute winner from Alan Sunderland to beat Manchester United 3-2 in the 1979 FA Cup final, having conceded two goals in the final three minutes.
Chelsea v Liverpool, 1997 fourth round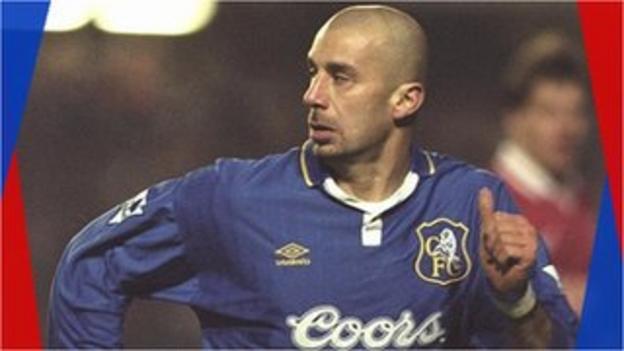 Ruud Gullit's Chelsea scored four second-half goals to overturn a 2-0 deficit against Liverpool at Stamford Bridge in the fourth round of the FA Cup in 1997.
Tottenham v Man City, 2004 fourth round replay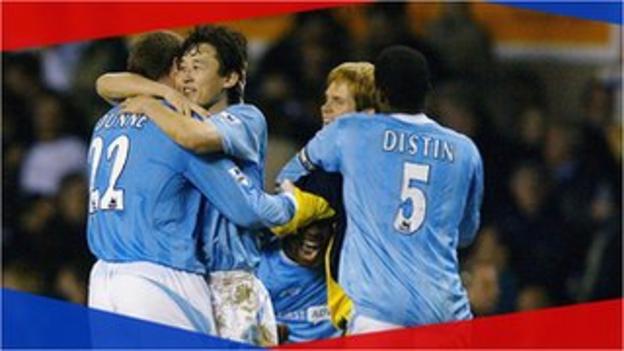 Manchester City produce an incredible comeback in a 2004 fourth round replay to beat Tottenham 4-3 at White Hart Lane with 10 men having trailed 3-0 at half-time.
York City v Arsenal, 1985 fourth round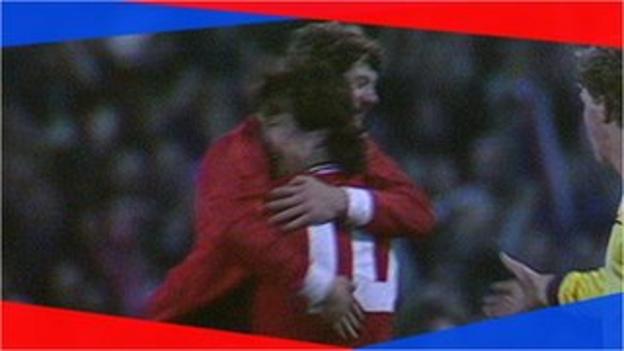 In January 1985 York City took on the might of First Division Arsenal in the fourth round of the FA Cup.
Brighton v Manchester City, 1983 fourth round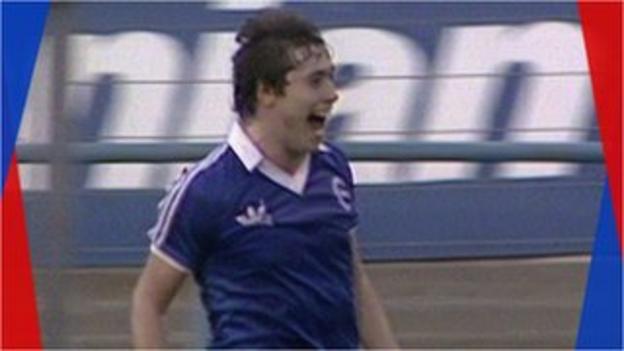 Watch highlights from 1983 when Brighton recorded a 4-0 victory over Manchester City in the fourth round of the FA Cup during their unlikely run to the final.
Everton v Liverpool, 1991 fifth round replay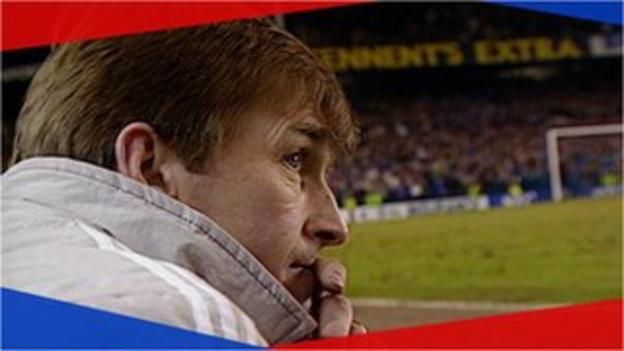 Everton come from behind four times in a thrilling 4-4 draw with Liverpool in this 1991 fifth-round replay at Goodison Park.
Tottenham v Arsenal, 1991 semi-final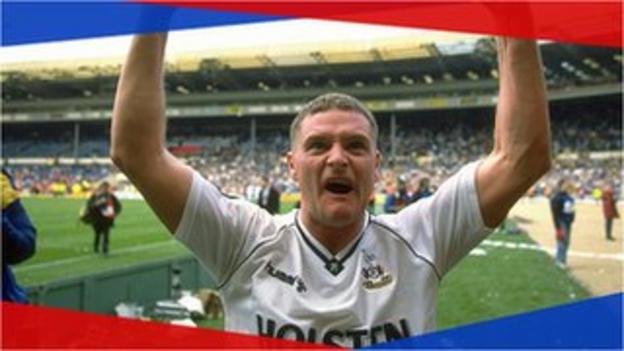 Watch highlights of the 1991 FA Cup semi-final at Wembley between north London rivals Tottenham and Arsenal.
This was the first FA Cup semi-final played between the two sides. Many fans were hoping to see Spurs star Paul Gascoigne continue his brilliant form, following dazzling goals against Oxford, Portsmouth and Notts County in the earlier rounds.
Crystal Palace v Liverpool, 1990 semi-final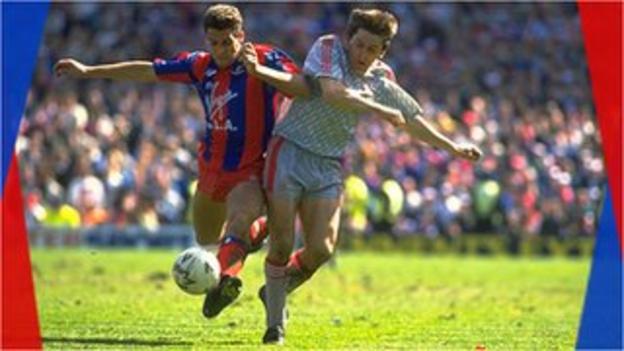 Watch highlights from 1990 when Crystal Palace took on Liverpool in the FA Cup semi-final at Villa Park.
Steve Coppell and Kenny Dalglish faced one another in the dugout for this clash, with Coppell's Palace having been turned over 9-0 in the league by Dalglish's Liverpool earlier that season.
Everton v Sheffield Wednesday, 1966 final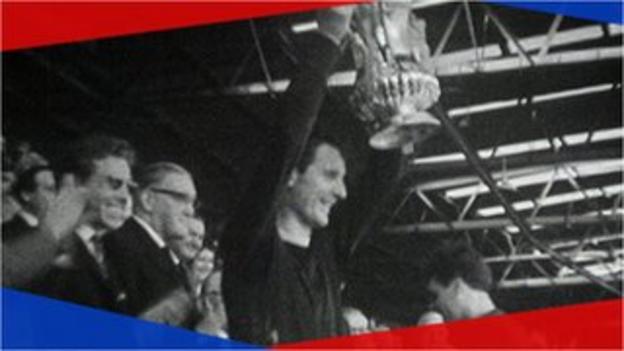 Everton produce a brilliant comeback from 2-0 down to defeat Sheffield Wednesday 3-2 at Wembley in the 1966 FA Cup final.
Southampton v Tottenham 1995, fifth-round replay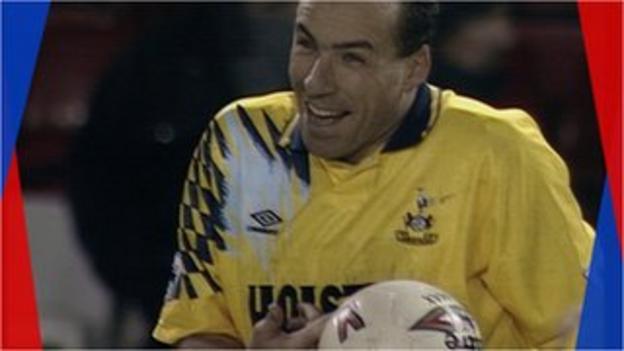 Tottenham pull off a remarkable comeback from 2-0 down to win 6-2 in a fifth-round replay in 1995, with Ronny Rosenthal scoring a hat-trick.
Middlesbrough v Chesterfield, 1997 semi-final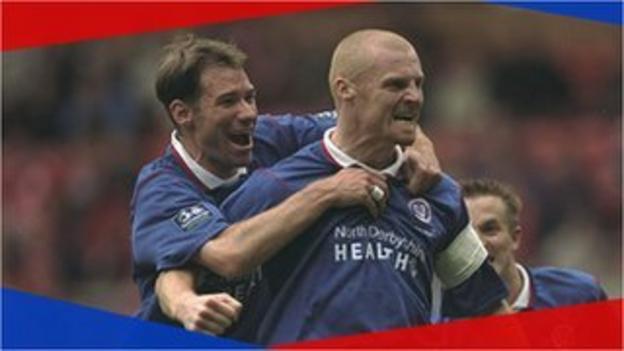 Third-tier side Chesterfield gave Premier League Middlesbrough an FA Cup scare in a thrilling 3-3 semi-final at Old Trafford in 1997.
Liverpool v Everton, 1989 final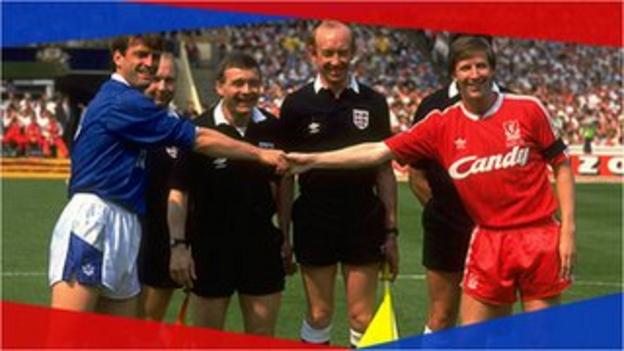 Watch highlights from 1989 when Liverpool won an all-Merseyside FA Cup final 3-2 after extra time in a game played in the shadow of the Hillsborough disaster.
Republic of Ireland striker John Aldridge - whose penalty miss had cost Liverpool in their defeat by Wimbledon in the previous year's final - opened the scoring on a poignant day for the city.
Arsenal v Millwall, 1995 third round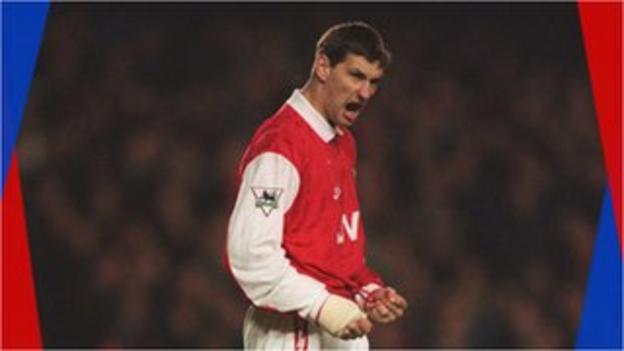 Watch highlights from 1995, when Arsenal were knocked out of the FA Cup in the third round as they lost 2-0 to Millwall in a highly-charged replay at Highbury.
George Graham's side - who would reach that season's Uefa Cup Winners' Cup final - fell behind to Mark Beard's early strike before 18-year-old Mark Kennedy sealed victory in timed added on.
Hereford United v Newcastle, 1972 third round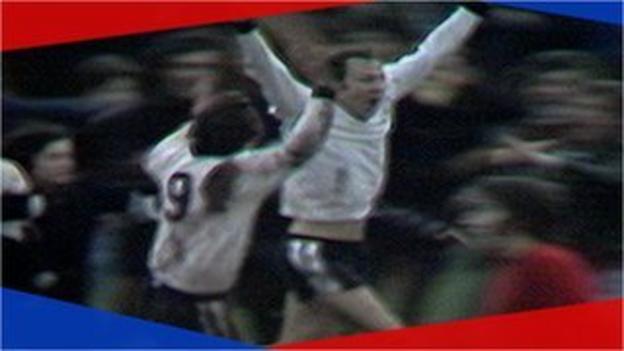 Ronnie Radford's famous 30-yard strike helps Hereford United to a 2-1 win over Newcastle in a third round FA Cup replay in 1972.
The result meant a non-league club had beaten a top-flight club in a competitive fixture for the first time since Yeovil Town's victory over Sunderland in 1949.
Luton v Liverpool, 2006 third round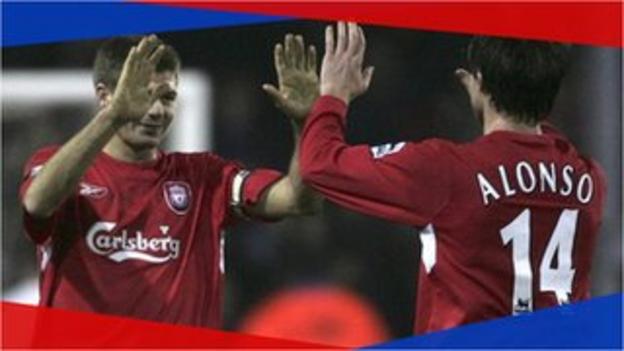 Liverpool break Luton's hearts in this FA Cup classic at Kenilworth Road from 2006, when the Reds came back from 3-1 down to triumph.
Wrexham v Arsenal, 1992 third round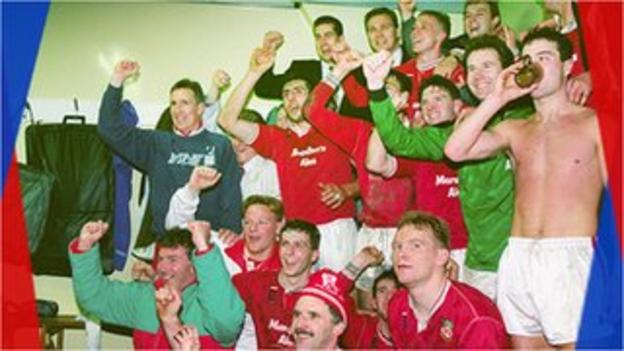 A stunning free-kick from captain Mickey Thomas helps Fourth Division side Wrexham to a famous 2-1 win over Arsenal in the third round of the 1992 FA Cup.
Tottenham v Manchester City, 1981 final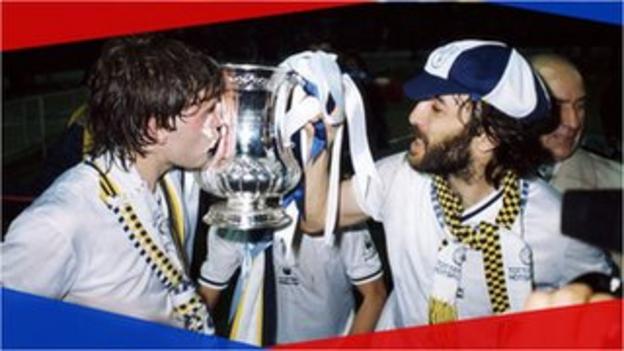 Watch highlights from the 1981 FA Cup replay at Wembley between Manchester City and Tottenham.
With the game heading towards extra-time, Argentine Ricky Villa scored one of the most iconic goals in the tournament's history.
Man Utd v Arsenal, 1999 semi-final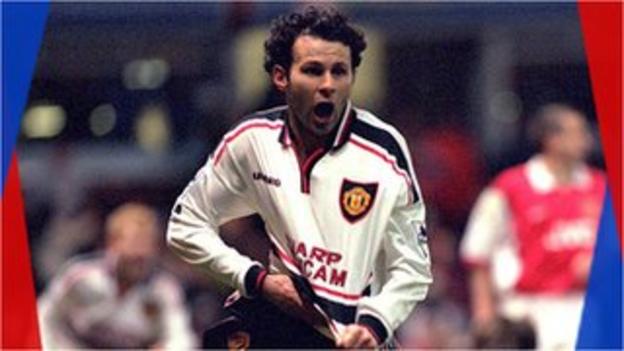 Arsenal and Manchester United played out a 0-0 draw when they met in the 1999 semi-final at Villa Park on 11 April, but three days later, the last FA Cup semi-final replay produced a night of high drama.
Goals from United's David Beckham and Arsenal's Dennis Bergkamp - who also saw a late penalty saved - either side of half-time had the tie poised at 1-1. Enter Ryan Giggs with 11 minutes remaining in extra time.
Blackpool v Bolton, 1953 - the 'Matthews final'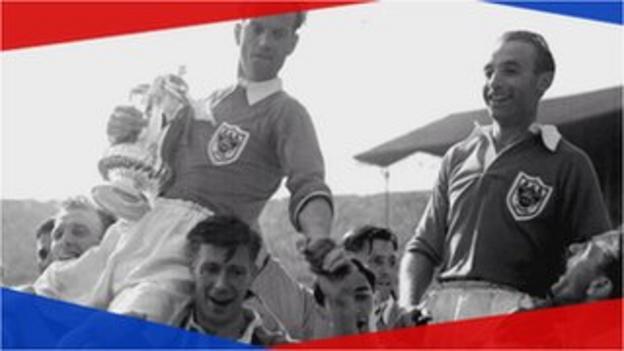 Blackpool beat Bolton 4-3 in the 1953 FA Cup final in a game known as the 'Matthews final' due to the contribution of legendary winger Stanley.
Bolton established a 3-1 lead, but Matthews inspired Blackpool's comeback, which included a hat-trick from Stan Mortensen.
Leicester City v Wycombe Wanderers, 2001 quarter-final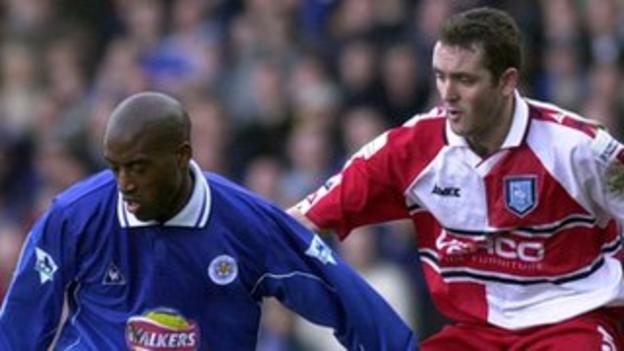 Watch highlights of the 2001 FA Cup quarter-final between as Leicester City and Wycombe Wanderers.
Could Wycombe boss Lawrie Sanchez - an FA Cup winner and goal scorer with Wimbledon in 1988 - mastermind one of the great upsets and guide Second Division side Wanderers into the semi-finals?
Wimbledon v Liverpool, 1988 final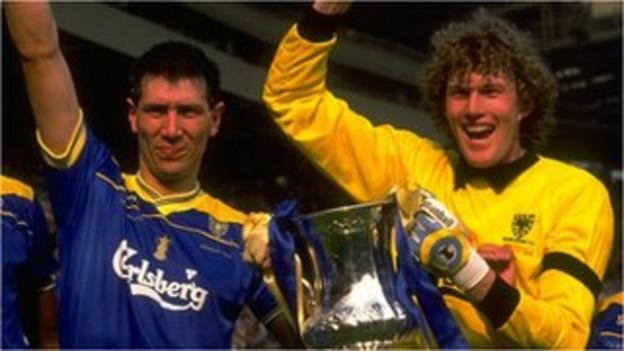 We look back at the 1988 FA Cup final when Wimbledon's 'Crazy Gang' beat Liverpool's 'Culture Club' 1-0 at Wembley.
Lawrie Sanchez's header from Dennis Wise's free-kick set up one of the tournaments great upsets, sealed when Dave Beasant denied John Aldridge from the penalty spot.
Sutton United v Coventry, 1989 third round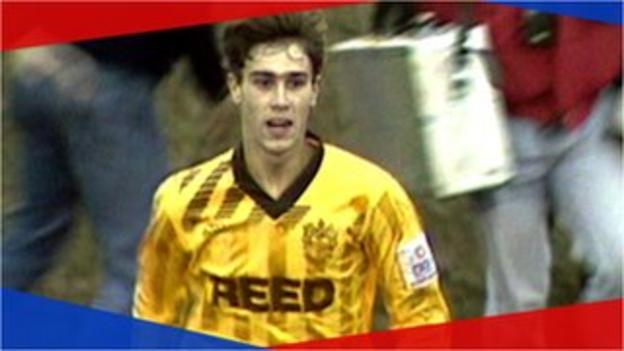 We look back at this FA Cup third-round tie from 1989, in which non-league Sutton United knocked First Division Coventry out of the competition.
Gander Green Lane erupted as Barrie Williams's men took victory through a late goal by bricklayer Matthew Hanlan.
Shrewsbury v Everton, 2003 third round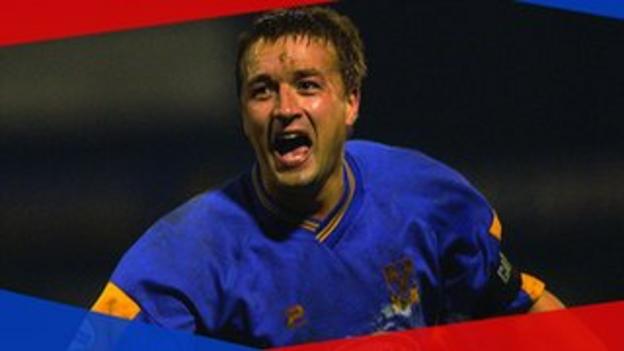 BBC Sport looks backs at the 2003 FA Cup third round when Shrewsbury pulled off a shock by beating Premier League side Everton 2-1 at Gay Meadow.
Veteran Nigel Jemson scored both goals in a famous win for Shrews manager Kevin Ratcliffe - Everton's most successful captain.
Chelsea v Manchester United, 1998 third round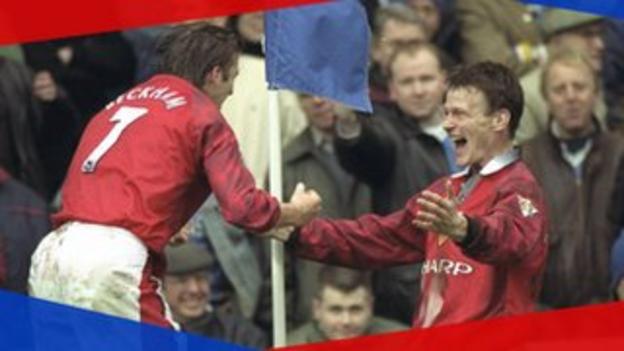 Watch highlights from 1998 as Chelsea took on Manchester United in the FA Cup third-round at Stamford Bridge.
Chelsea were the reigning cup holders and United the reigning league champions in this heavyweight match-up.
Sunderland v Leeds, 1973 final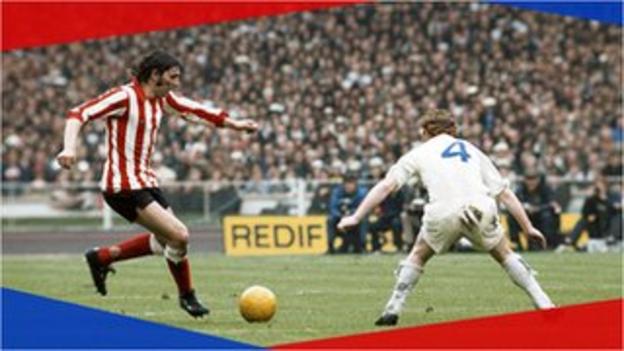 BBC Sport looks back at the 1973 FA Cup final when Division Two Sunderland created a major shock by beating the holders Leeds United.
Don Revie's 'Mighty Whites' were overwhelming favourites to lift the cup at Wembley, but a single goal by Ian Porterfield and Jimmy Montgomery's stunning double save secured victory for the Black Cats.