Garth Crooks's team of the week: Gerrard, Toure, Lampard, Forster

By Garth Crooks
BBC Football pundit
Last updated on .From the section Football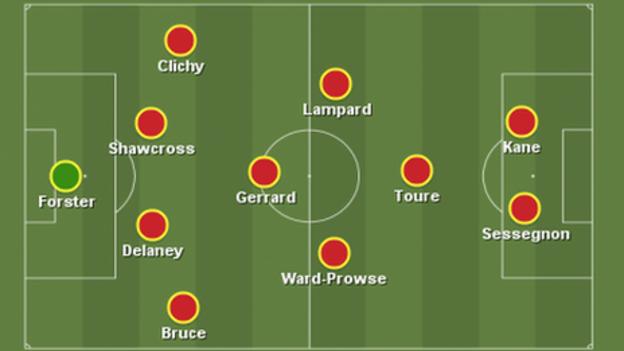 The test of three matches in six days pushed players and managers to the limit over the festive period but despite tired legs there were some brilliant performances.
Elsewhere, Southampton have rediscovered form which builds hope of Champions League qualification but West Brom - with Tony Pulis now in charge - frustrated another side chasing the top four, earning a point at West Ham.
Take a look at my Team of the Week, which includes the players who shone on 28 December and 29 December, as well as New Year's Day. Do you agree with the selections?
GOALKEEPER - Fraser Forster (Southampton)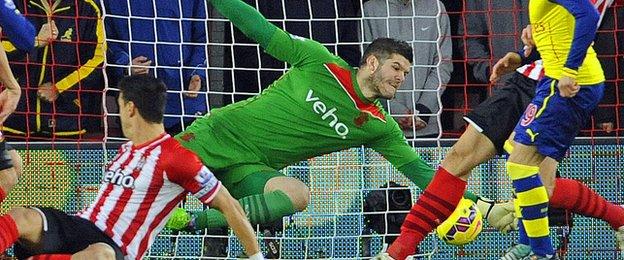 This goalkeeper should have featured in my Team of the Week on more occasions judging by the season Southampton are having.
He made a stunning save to deny Alexis Sanchez with the score at 1-0 while his goalkeeping counterpart Wojciech Szczesny was not having the best of times for Arsenal. The Saints have produced some sparkling football recently and learned a lot having played the big teams.
DEFENDER - Gael Clichy (Manchester City)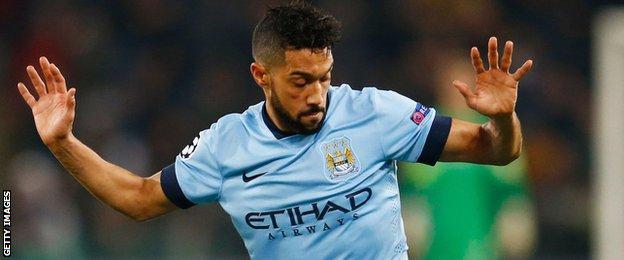 This wasn't an easy game for defenders on either team but I suppose Gael Clichy - having been involved in two of Manchester City's goals - came out of this game reasonably unscathed.
His attacking flair is becoming a feature of City's performances of late. This lad was a good player before he left Arsenal for City and it makes you wonder why Arsene Wenger let him go.
DEFENDER - Ryan Shawcross (Stoke City)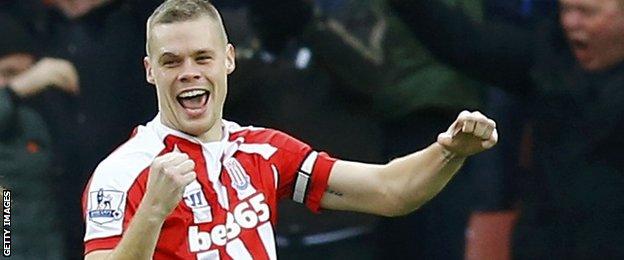 It looks like Stoke City are becoming a force to be reckoned with under the leadership of Ryan Shawcross. Their captain has been an absolute rock for the Potters over the festive period.
Against Everton he played with stitches in his head and managed to kick a certain goal off the line. He then went onto help Mark Hughes's team keep a clean sheet against West Brom before earning his side a valuable point against Manchester United with a brilliantly taken goal. Perhaps not the most talented player in the Premier League but certainly one of the most committed.
DEFENDER - Damien Delaney (Crystal Palace)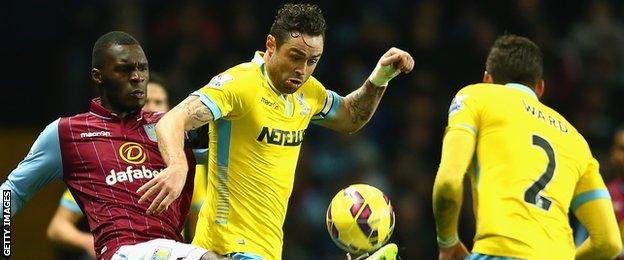 What a time to have one of your best games for your team. Damien Delaney may not have met soon-to-be Crystal Palace boss Alan Pardew yet but I don't think either party really cares.
What matters was the point gained at Villa Park and the man at the heart of the result. If Delaney keeps playing like this and keeping clean sheets his first discussion with his boss might be about a new contract.
DEFENDER - Alex Bruce (Hull City)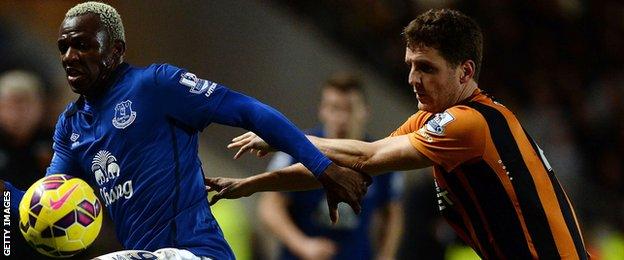 Alex Bruce was arguably the stand-out performer in a solid display by the Hull City defence in the victory over Everton. Committed 100% to every tackle and made a number of key interventions.
Bruce's father - Steve - was under pressure going into the Christmas period but two wins in three games since Boxing Day have proved a welcome gift. The Tigers looked tough against Everton and Bruce Jr was to the fore.
MIDFIELDER - Frank Lampard (Manchester City)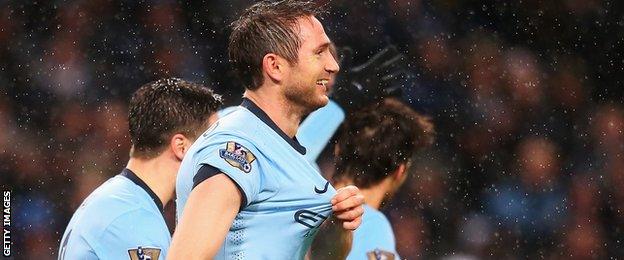 What an inspired substitution by Manuel Pellegrini and what a header by Frank Lampard. I've seen Lampard score lots of goals in his impressive career but I don't think I've seen him score a more simple goal with such deadly precision.
It's hardly surprising that New York City's fans are furious that the former England international has decided to remain at Manchester City for the rest of the season at the expense of the new Major Soccer League franchise.
MIDFIELDER - Steven Gerrard (Liverpool)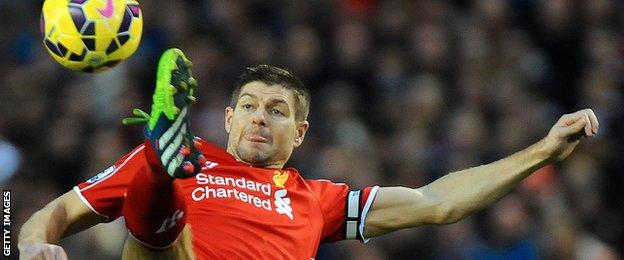 When is a penalty not a penalty? When the ball hits you in the face and not the hand.
Poor old Wes Morgan. When your luck is out and you're getting penalty calls against you the last thing you want is the penalty taker to be Steven Gerrard. He may not cover the ground like he used to but he is still dead eyed when it comes to taking spot kicks. The Liverpool skipper made Leicester pay and provided the referee and his officials with severe embarrassment.
News of Gerrard leaving Liverpool means we start 2015 preparing to say farewell to one of the league's most recognisable faces.
MIDFIELDER - James Ward-Prowse (Southampton)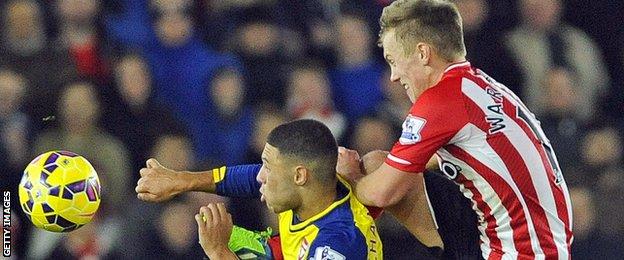 Morgan Schneiderlin's suspension meant this man had big shoes to fill against Arsenal and boy did he do so.
He sat alongside Victor Wanyama in midfield, competed, passed diligently and generally shone in a game in which the Saints should have won by more.
I still find it hard to believe that we have started the new year and Southampton are above Arsenal and fourth in the table. I wonder what Lawrie McMenemy is making of all this.
MIDFIELDER - Yaya Toure (Manchester City)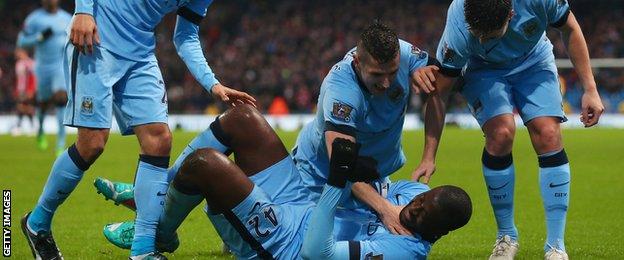 A monster strike by Yaya Toure was one of the reasons why Manchester City were in a position to subdue a gallant Sunderland who fought like wild cats.
The performance by the former African Footballer of the Year was a fitting going-away present to the City fans as the Ivorian departs for the Africa Cup of Nations. It will be interesting to see how City cope without him.
STRIKER - Harry Kane (Tottenham)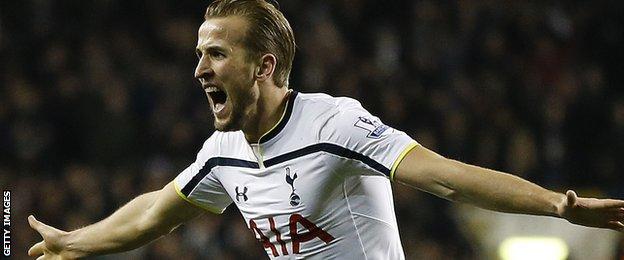 What a game and what a performance by Harry Kane.
I'm beginning to run out of superlatives for this lad. It's been a long time since Spurs beat Chelsea and Kane was the difference for me. Next stop England?
STRIKER - Stephane Sessegnon (West Bromwich Albion)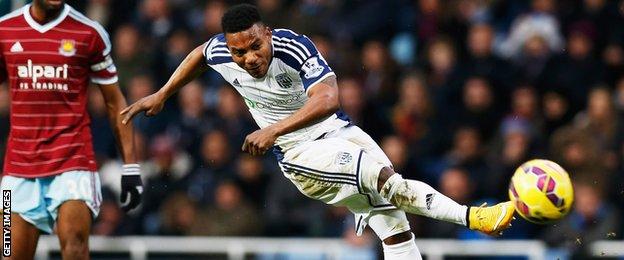 I saw Sessegnon play in West Brom's defeat by QPR and he was the best player on the park but had precious little to show for his efforts - not so against West Ham.
The Benin striker's pace and control was once again evident, only this time when he set up Saido Berahino to score the Baggies got a much needed result. Sessegnon could be one of Tony Pulis's most important players in the battle to survive.