Rangers: Fans may seek increased stake after buying shares

By Alasdair Lamont
BBC Scotland
Last updated on .From the section Football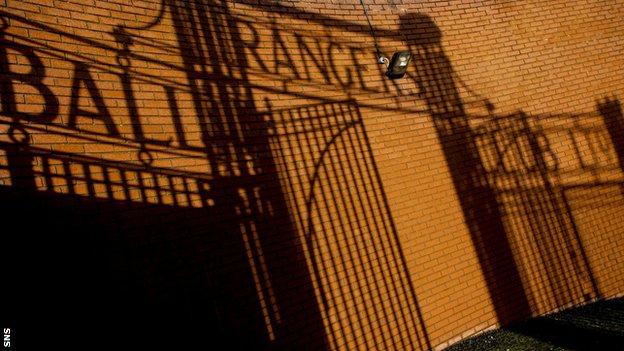 An attempted power-grab by a group of Rangers supporters could soon be strengthened with the acquisition of more shares.
Separately, Dave King has since acquired a near-15% holding.
Although the groups stress they are not working in tandem, they have common interests and together own about 34%.
At least one of the groups would be keen to increase that further and will look to do so in the near future.
The current hierarchy at Rangers has Mike Ashley exerting significant influence through his near 9% holding and alliance with Sandy Easdale, who holds voting rights for around 26% of shares.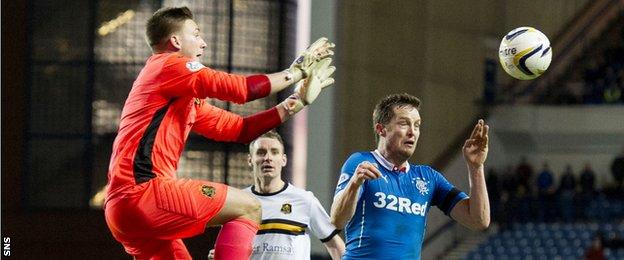 With the overall holdings of both factions very similar, an extra few per cent of shares could be pivotal to the outcome of this battle for control.
It seems unlikely that King or the group that includes Taylor, Douglas Park and George Letham will have laid out such significant sums of money without wishing to gain at least some boardroom representation.
While they could attempt to do that by negotiating with Ashley and Easdale, they may attempt to call an extraordinary general meeting to try to oust the present board completely.
To do that they would need a simple majority and would hope to be able to command the support of most of the 11% of fans' shareholdings, as well as around 3% held by former managers Walter Smith and Ally McCoist.
That begins to take them close to 50%, but snapping up an additional tranche of shares would put them on a stronger footing yet.
Ashley's own intentions, having been told by the Scottish Football Association that he would not be allowed to increase his holding to almost 30%, are as yet unclear but his close associate Derek Llambias is currently chief executive and Ashley holds security over some of Rangers' assets as a result of £3m in recent loans to the board.