Moyes 1-0 Barcelona: The internet reacts to Real Sociedad's win
Last updated on .From the section European Football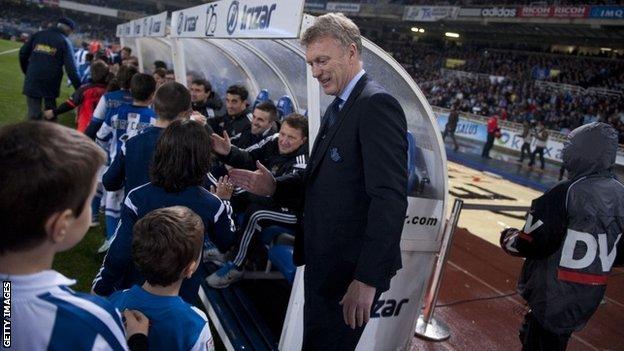 Almost 10 months ago, Liverpool supporters unfurled a cheeky banner at Old Trafford.
'David Moyes is a football genius' read the tongue-in-cheek message printed alongside an image of a startled-looking Manchester United manager.

Fast forward almost 10 months, and Moyes is now reviving his managerial career at Spanish side Real Sociedad.
With Sociedad languishing in the bottom half of the Spanish top flight, surely only a 'football genius' could mastermind a shock win against a Barcelona squad containing Lionel Messi, Luis Suarez, Neymar, Andres Iniesta and Xavi.
But guess what? That's what Moyes did as Sociedad earned a 1-0 win against the mighty Catalans.
BBC Sport looks at the social media reaction to the win.
Players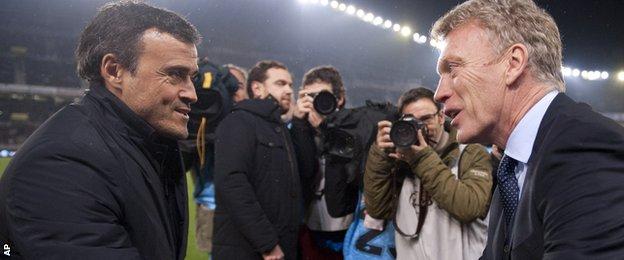 Former England defender Jamie Carragher: Great night for two Scots. Moyes beats Messi and Anderson beats Taylor in the darts! Trying to work out what's the better achievement!!
Former England striker Kevin Davies: Great 1-0 result for David Moyes Real Sociedad against Barca, even with 27% possession!!
Ex-Norway striker Jan Aage Fjortoft: Moyes should have a chat with Enrique about "how to manage at a great club, but too big for me". The two of them will have a lot to talk about
Former Wales midfielder Robbie Savage: Well done David Moyes, 1-0 v Barca!
Stoke midfielder Charlie Adam: What a win for David Moyes against Barcelona tonight.
Funnies
British comedian David Schneider: Alright, David Moyes. It's all very well beating Barcelona but they're not exactly Yeovil.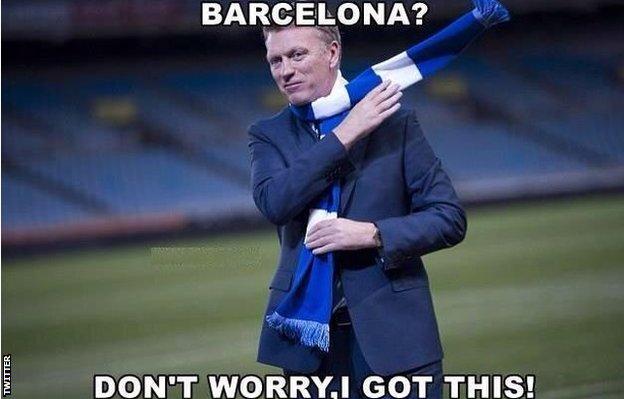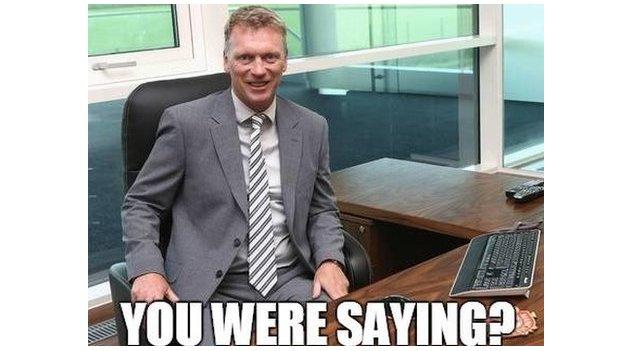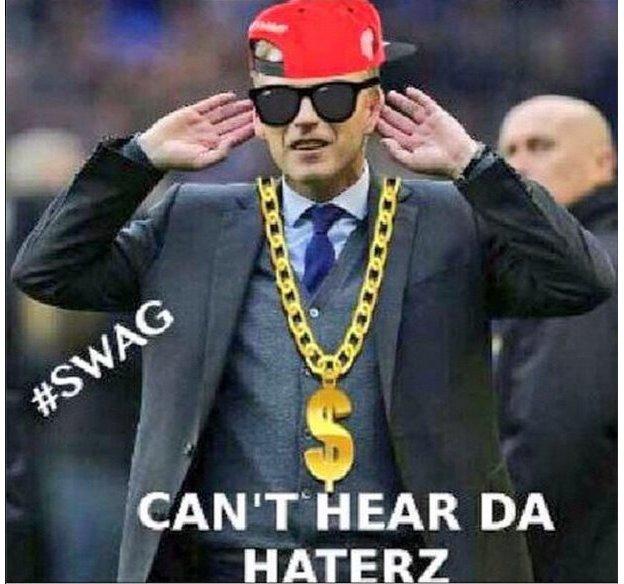 Niko: Moyes with fans...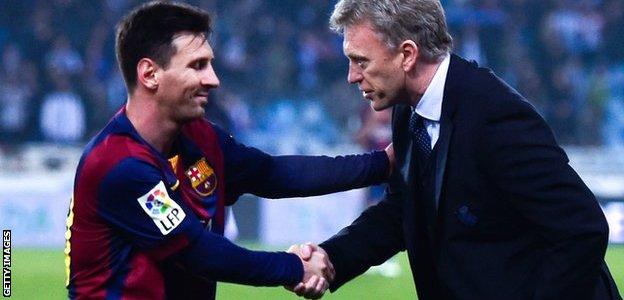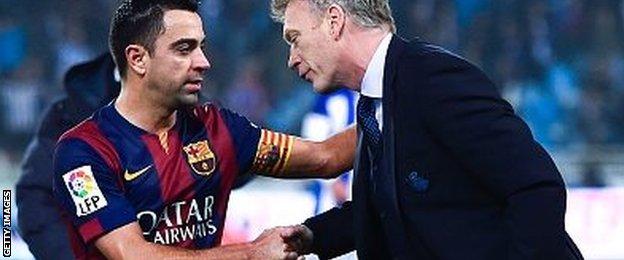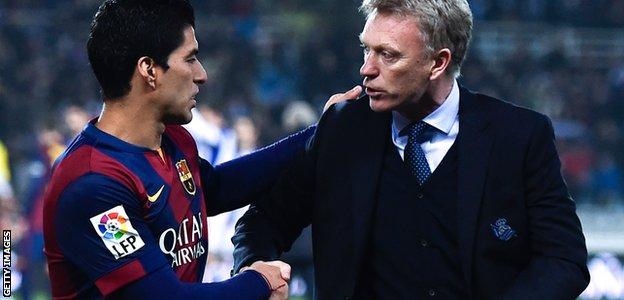 Journalists
BBC Sport chief football writer Phil McNulty: Some win for David Moyes that. Real Sociedad beat Barcelona 1-0.
Independent chief football correspondent Sam Wallace: Almost a year to the day since Moyes' MUFC lost at home to Swansea in the FA Cup. Barca win the greatest result of his managerial career?
Associated Press sports reporter Rob Harris: So on the day Van Gaal's Man United narrowly beat Yeovil, Moyes' Real Sociedad beat Barcelona.
Sunday Times football correspondent Jonathan Northcroft: Grit and a gameplan give Moyes a fine victory against Barcelona. Real Sociedad played with the 'Everton' intensity he wanted to bring to MUFC
Sun football reporter Steve Brenner: Sir David Moyes MBE