Eljero Elia: Southampton signing aims to rebuild career
Last updated on .From the section Southampton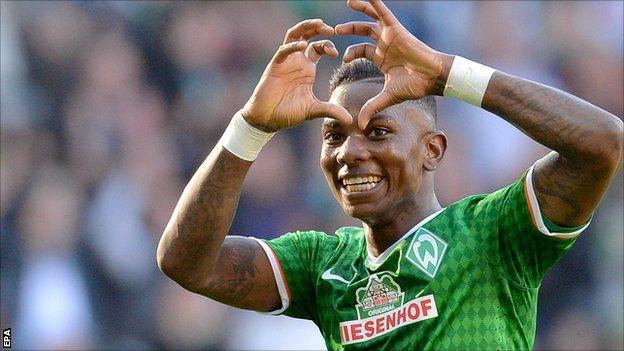 New signing Eljero Elia says he is determined to rebuild his career and reputation at Southampton.
The Netherlands international has been involved in off-field incidents, lost his place in the national team and has only played nine times this term.
"I want people to talk positively about me and not negatively," he told BBC Radio Solent.
"For me this is a very big chance and I will grab it with both hands and do everything to stay at Southampton at the end of the season. Hopefully it goes well and they take the option in my contract. That's my dream."
Elia, who played for the Dutch team in their 2010 World Cup final defeat by Spain, also added that the chance to play under manager Ronald Koeman was a decisive factor in signing for the Premier League club.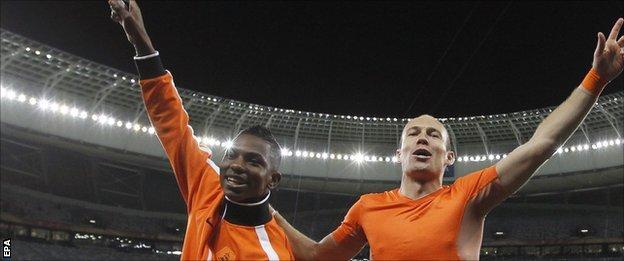 He said: "First I thought it was a joke, then my agent said, 'No Koeman wants you, are you ready?' I said: 'Of course I'm ready. I cannot wait to play for Southampton under Ronald Koeman'."
Elia's indiscretions include rows with fans on social media, a driving offence and he was also fined by Hamburg for complaining that the club had not looked after him following an ankle operation.
However, he says any public perception of him is very different to his real character.
"You are going to see it yourself," he said.
"I always say you cannot fight against the media. The media can make you and they can break you. If you say things to the media they will turn it.
"From my heart and on my children's lives the things they are saying about me in the newspaper are not true."
Elia, who says he is fit to make his debut against Manchester United this weekend, said a tattoo on his body gives him daily inspiration.
"I have a tattoo: 'Dream not about your life, live your dream'," he said. "I will do everything to stay here. To fight. This is my chance."