Steven Gerrard: Brendan Rodgers wants to draw line under exit
Last updated on .From the section Football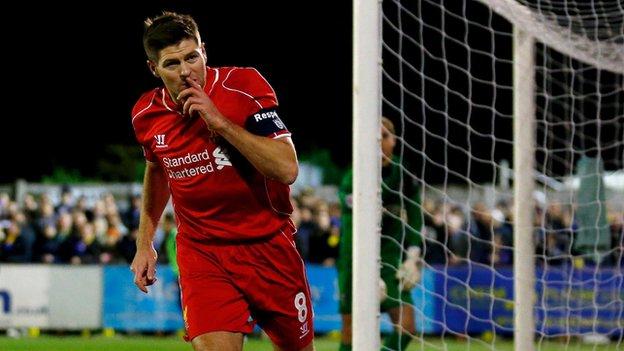 Liverpool manager Brendan Rodgers has attempted to draw a line under the debate over whether the club did enough to keep Steven Gerrard.
Rodgers said: "Everything is said on the situation that needs to be said."
Gerrard had admitted he would not be leaving Liverpool if the club had offered him a contract last summer.
Rodgers added: "His concentration is now on football, he has announced where he is going so you have all the information and he has done all his interviews.
"History shows players who have been great players here move on and it is an opportunity for other players to grab the mantle."