Keith Curle: Carlisle United boss keeps signing identity secret
Last updated on .From the section Carlisle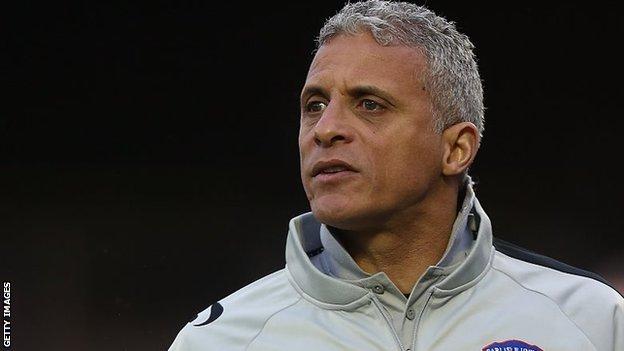 Carlisle manager Keith Curle says he has made a signing and others are in the pipeline, but will not reveal the identity of any potential arrivals.
The Cumbrians face Cambridge United on Saturday and Curle is determined to keep them guessing about the chances of new faces in his line-up.
"One has already been done," Curle told the club website.
"But we're not saying anything about his name, position or parent club until 2pm on Saturday."
He continued: "We're waiting to hear back on two more, and we have another one in the building which still needs to be negotiated. I expect that one to be a bit more drawn out."
One of Curle's aims for the transfer window was to reduce the size of the squad in order to bring in new blood, but he has been unable to move midfielder Alex Marrow on with both player and club unable to agree terms on his exit.
"Alex is back with us after his sick note period expired," he said.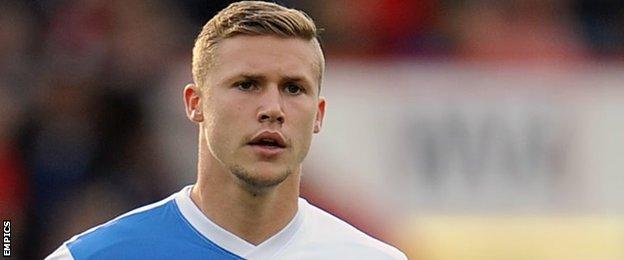 "The situation with him is that Alex wants to leave the football club. I also want Alex to leave the football club.
"We're going through a process of finding the best way for him to leave the club, which is financially beneficial to both parties. Fortunately for Alex, while he is here, and doesn't want to be here, he still gets paid. Unfortunately for me while Alex is here, and doesn't want to be here, I've still got to pay him.
"I've asked Alex to leave and not take the money he's owed. That has been my negotiating strategy. We've obviously hit a stumbling block on that."
"In the short term the beauty of what we've got with working for a very honourable football club is that we will continue to pay Alex for his services, even though he doesn't want to be here."
Meanwhile, fellow midfielder Danny Kearns is back in the squad after being given a short break.