Garth Crooks's team of the week: Hart, Sanchez, Oscar, Markovic

By Garth Crooks
BBC Football pundit
Last updated on .From the section Football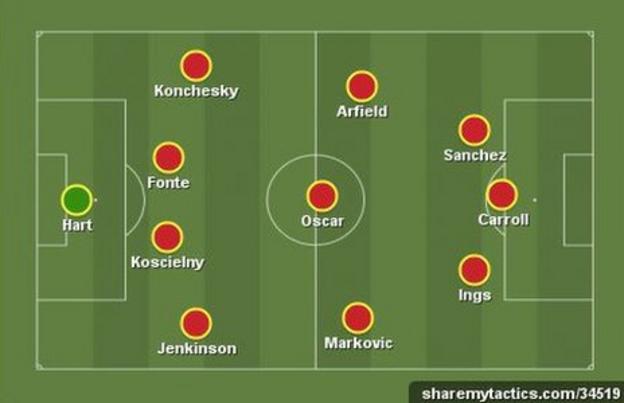 Chelsea are back in front in the Premier League title race after beating Newcastle and watching Manchester City drop points at Everton.
Burnley beat Queens Park Rangers in a crucial game at the bottom, while Leicester got the better of Aston Villa.
But who makes my team of the week? Check out my selections below.
GOALKEEPER - Joe Hart (Manchester City)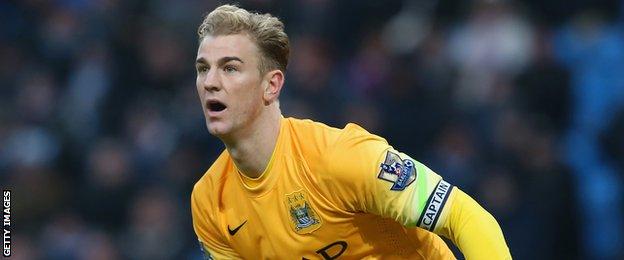 Who would be a goalkeeper? The England number one made two magnificent saves to keep Manchester City in the game, then misjudged a wonderful cross by Leighton Baines and will now spend the rest of the week paying for it. It can be a rotten game sometimes.
DEFENDER - Carl Jenkinson (West Ham)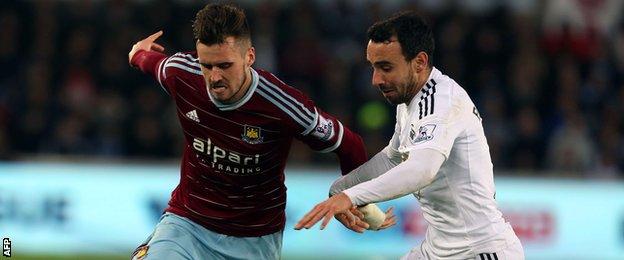 What a tackle on Wayne Routledge. Not only is Jenkinson defending with authority for West Ham at the moment, he is starting attacks with it too.
Against the Swans he struck a post with a ferocious shot and forced a great save from Lukasz Fabianski. This is a full-back who is playing with a lot of confidence.
DEFENDER - Laurent Koscielny (Arsenal)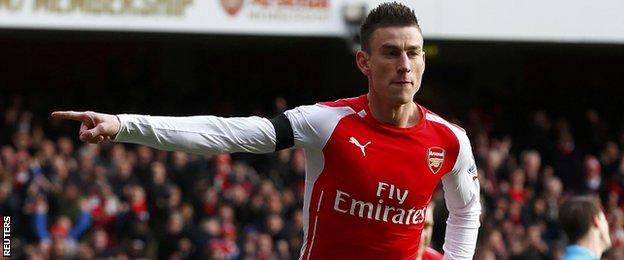 Whenever Laurent Koscielny plays alongside Per Mertesacker in the heart of the Arsenal defence they look like a different outfit. The Frenchman also has a tendency to go looking for the occasional goal in games and got his rewards for such endeavours against a tired-looking Stoke.
If Koscielny can remain fit, and with the return of Aaron Ramsey, Theo Walcott, Jack Wilshere and Mesut Ozil, the Gunners look a good bet for fourth spot.
DEFENDER - Jose Fonte (Southampton)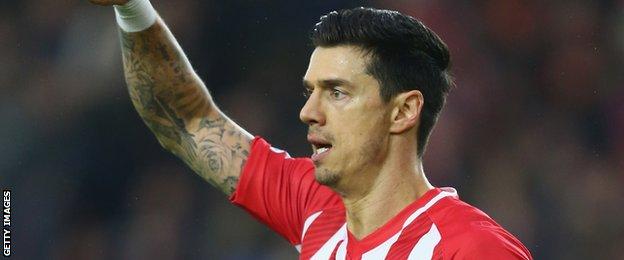 This player has been quietly getting on with his job at Southampton this season and his effectiveness at the back for the Saints cannot be underestimated.
Against Manchester United he was the coolest man on the pitch and totally unfazed by Robin van Persie and Angel Di Maria. He spent the afternoon organising a superb defensive display, resulting in a well-earned victory.
A player who plays with his head and not just his heart. A very intelligent defender.
DEFENDER - Paul Konchesky (Leicester)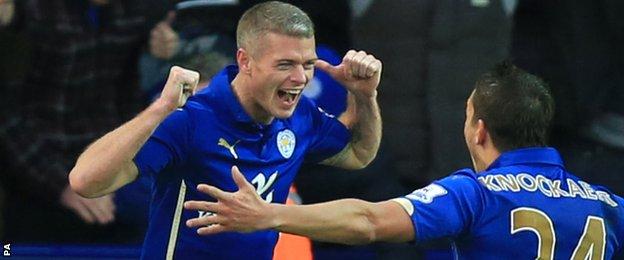 Paul Konchesky has always had a decent left foot but the technique he used to score his first goal for the club was superb.
He was sent off against Aston Villa last month for nothing more than rubbing heads with Alan Hutton, but got the winner for the Foxes in the corresponding fixture with excellent all-round play.
Remember, this lad has played for England and at the moment I can see why.
MIDFIELDER - Oscar (Chelsea)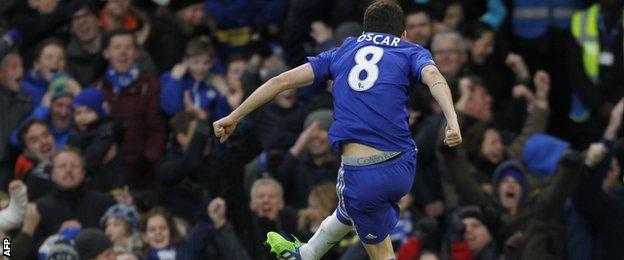 It was an opportunist's goal by Oscar from a quick corner that had Newcastle players scrambling around like schoolchildren in a playground. But there was nothing fortunate about the flick from the same player that produced the goal for Diego Costa.
The Brazilian is playing some lovely football at the moment.
MIDFIELDER - Scott Arfield (Burnley)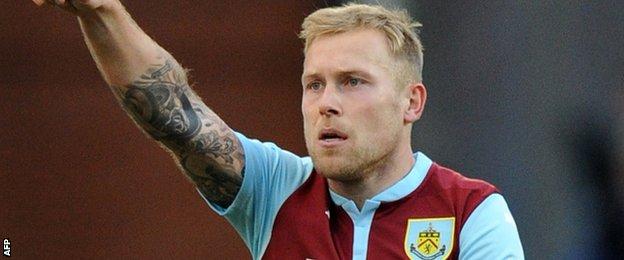 Burnley manager Sean Dyche said that if the goal scored by Scott Arfield against QPR had been netted by Alexis Sanchez then Match of the Day would be showing it repeatedly.
Well, he got his wish but the veiled accusation the efforts of his talented midfielder are not appreciated simply isn't true. He's just not in Sanchez's class, that's all.
MIDFIELDER - Lazar Markovic (Liverpool)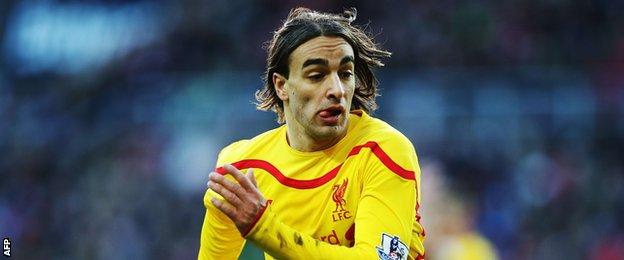 It's the best I've seen Lazar Markovic play for Liverpool since his arrival from Benfica. How ironic that the moment Brendan Rodgers gives Raheem Sterling a leave of absence, Markovic steps into the breach.
The Serbian produced technique of the highest order to beat Costel Pantilimon in the Sunderland goal, only to be denied by a post. Perhaps Rodgers should send all his strikers on leave and see if it has any effect on Mario Balotelli's form? You never know.
STRIKER - Danny Ings (Burnley)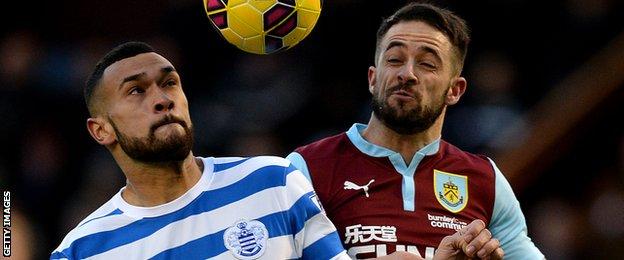 This young man is starting to cause acute embarrassment to some Premier League defenders. He went round Stephen Caulker and Richard Dunne as though they weren't there before slotting home a delightful finish to put Burnley two up.
Is it any wonder QPR fans are so upset at the moment when they see good players defending so poorly?
Another three points spells good news for the Clarets but if Ings carries on playing like this he may be too good for other teams to ignore.
STRIKER - Andy Carroll (West Ham)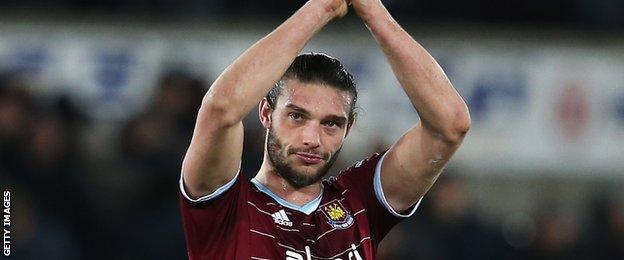 What a goal by Andy Carroll. To be perfectly honest, I didn't think the centre-forward was capable of scoring a goal like this and by the expression of shock on Andrew Cole's face on Final Score, neither did the former Manchester United forward.
What surprised us both was the way in which he moved his feet to create the opening and when he did crack the ball with his left foot the strike was simply brilliant. This lad is starting to look top class.
STRIKER - Alexis Sanchez (Arsenal)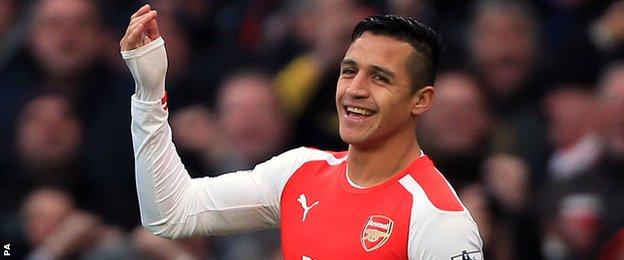 This player has been in red-hot form all season for the Gunners and is my personal favourite to pick up the Professional Footballers' Association player of the year award.
It's the first industry award of the year and the Chilean looks like he's a cert to win the title if he can retain his consistency.