Rangers Q&A: What happens now after Robert Sarver ends interest?

By Chris McLaughlin
BBC Sport
Last updated on .From the section Football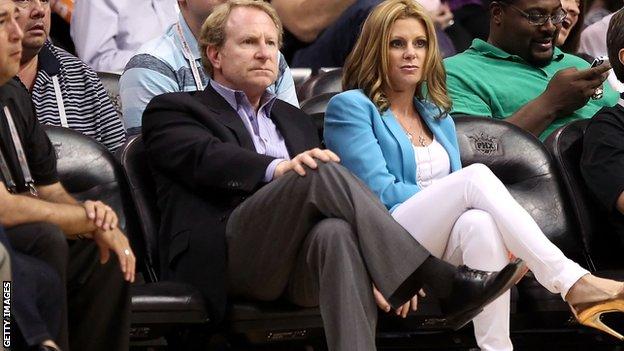 American businessman Robert Sarver has ended his interest in buying Rangers after two bids were rejected.
So what does the future hold for the cash-strapped Scottish Championship club now?
Why did Sarver want to buy Rangers?
The man who has owned the Phoenix Suns basketball franchise since 2004 obviously knows his way around business and sport in the US, but he has admitted that he knows little about football. That has led to many scratching their heads over why he wanted to invest in the Scottish game and an environment with neither the glamour nor the profile of its noisy neighbour south of the border.
It's understood he has been monitoring the European sport market for some time and was initially keen to invest in England or Spain but he was seduced by the mayhem in Govan. He says he was alerted to the possibility of investing by the club's former defender David Robertson, who now coaches Sarver's kids in Arizona.
He may well have spied a distressed company, a cheap deal and a potential for profit, if he could turn the club around and get the fans back through the turnstiles.
Why were his two offers rejected?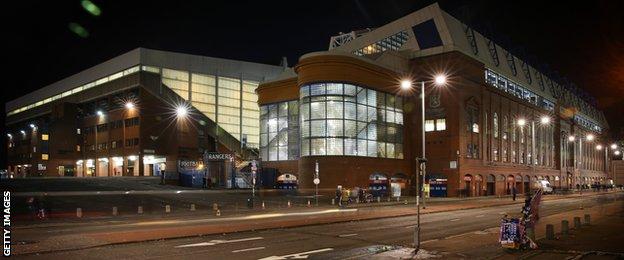 The Rangers board say his offers did not represent value for shareholders. On the open market, the club is worth just over £20m but, like any business, it comes down to what someone is willing to pay for it - or, in this case, what they will sell for.
The complicated and fragmented ownership structure of Rangers makes a deal even more difficult. The single largest shareholder is the South Africa-based businessman Dave King, who owns around 15% of the company. The rest of the shareholding is held by other businessmen such as Mike Ashley and Douglas Park as well as large investment companies based in London or overseas.
Many of these investors bought into the company for much more than Sarver was willing to offer and appear happy to play the long game in a bid to see some kind of return for their investment.
Why no third bid?
In business terms, Sarver needed 75% of that fragmented shareholding to agree to release new shares, which he would have bought. After taking control, he was then offering to buy out everyone else at 20p per share.
Agreement is not something that's been free-flowing at Ibrox in recent years, however. Achieving consensus among the various parties has been akin to herding cats, and the power struggles continue between various warring factions. Sarver may well have been looking to align himself to one of these factions to get a foot in the door but it was always felt he would have to substantially increase his offer for outright control.
His pockets were deep but upping the offer a third time meant his numbers would not stack up. Any others waiting in the wings now know what it might take to buy in. They will also require the backing of a support that has been badly bruised by misplaced trust in recent years. Those supporters are now extremely sceptical of potential saviours who offer salvation from a mess created by others who promised the same.
What now for Rangers?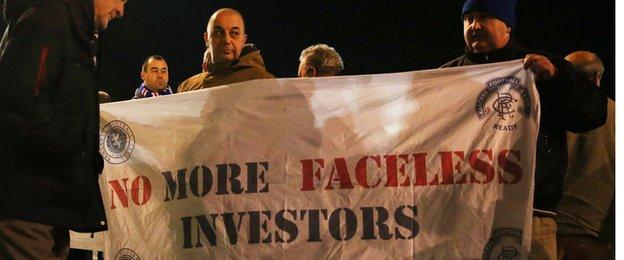 As the US soccer dad turns and walks away with his cash, the club continues to limp on from month to month thanks to various short-term loans from existing shareholders. The status quo won't continue for long though and the desperate need for cash will be the catalyst for change.
Newcastle United owner Mike Ashley holds the power in the boardroom thanks to a deal struck on a previous loan which allowed him to place his people around the table, but it seems he has now been outmanoeuvred in the battle for overall control.
As the Scottish FA blocked his request to increase his stake, others who oppose him bought up significant stock and are now ready to fire the guns from the tanks they have rolled onto his lawn. An Extraordinary General Meeting looks increasingly likely and it will then be a straight fight. Those with the most shares are likely to be the ones left standing.