World Cup: Piece of original Jules Rimet trophy found
Last updated on .From the section Football
A piece of the original World Cup trophy has been discovered in storage in a basement at the headquarters of world governing body Fifa.
The base of the Jules Rimet trophy carries the names of the first four World Cup winners between 1930 and 1950.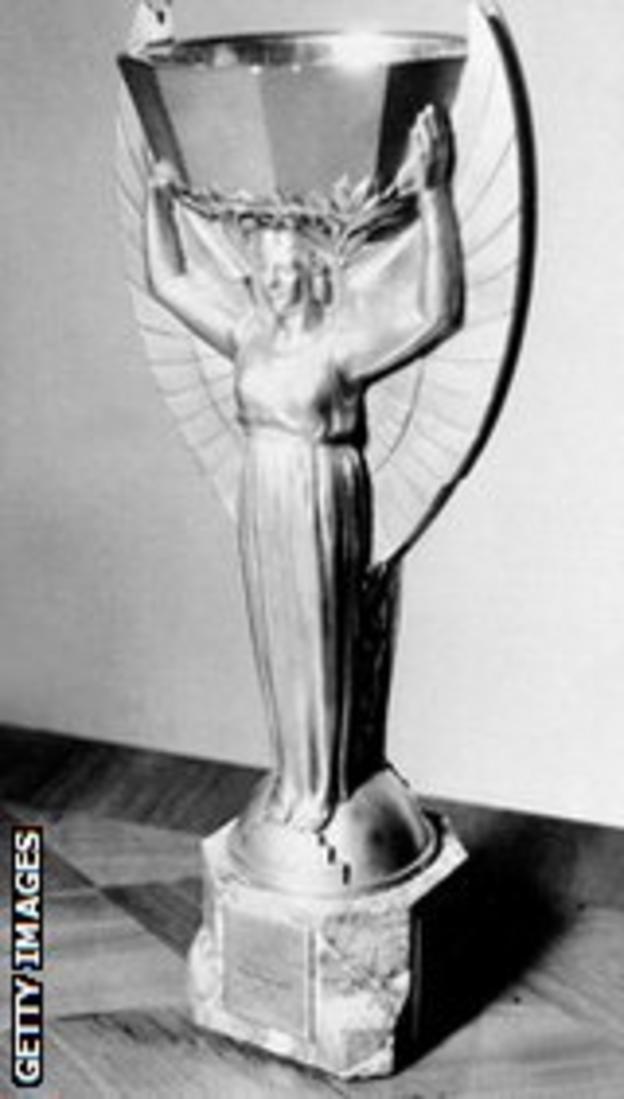 David Ausseil, creative director of Fifa's museum, said the trophy was given a new base in 1954.
"We think no Fifa president has seen it since Jules Rimet himself," he said.
The full gold statuette was given to Brazil to keep after their third World Cup success in 1970 but was stolen in 1983 and never recovered.
"We thought the base was lost in Brazil,'' Ausseil told Associated Press.
He added: "It's like finding an Egyptian mummy. You can't put a price tag on it because it's family jewels."
The 10-centimetre tall, octagonal piece of the original trophy will go on display at the Fifa World Football Museum in Zurich, which is scheduled to open in March 2016.
Uruguay won the first World Cup in 1930 before Italy lifted the trophy in 1934 and 1938.
The tournament was not held again until after World War Two, in 1950, when Uruguay were again successful.
Rimet was Fifa president from 1921 to 1954.