Oldham owner Simon Corney keen on selling after Ched Evans saga
Last updated on .From the section Oldham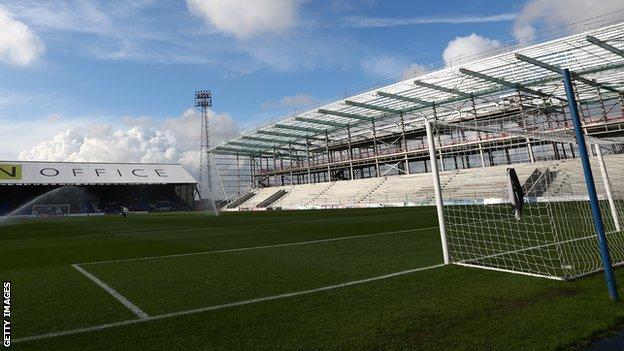 Oldham Athletic owner Simon Corney has revealed he is keen to sell the League One club.
His admission comes a week after the Latics came close to signing convicted rapist Ched Evans.
The club decided against the deal after widespread opposition, saying it had received threats to members of staff.
"I've had enough, it's no secret," Corney told the Oldham Chronicle. "I've been here for 12 years and I just don't have the same interest any more."
Corney later clarified his comments in a statement on the club's website.
"My commitment to the club is total, [but] if a buyer for the club comes forward who is able to take things on to another level then I will consider selling," he wrote.
Corney, who is also chairman of the club, told the local newspaper he had no regrets over the aborted move for former Sheffield United and Wales striker Evans, 26.
"I still think the right thing would have been to take him, I really do," Corney said.
However, he acknowledged that "people's relationships with the club have been affected and a level of trust lost".
Several of the club's sponsors publicly opposed the pursuit of Evans and club director Richard Taylor resigned his post.
Corney, who purchased the club along with two other businessmen in 2004, is hopeful the redevelopment of the North Stand at Boundary Park will help to attract a buyer.
"Hopefully it will be a lot more sellable with a new stand there," he told the newspaper. "And I would want it to go to the right person."