Paul Jewell leaves West Brom just a week after joining club
Last updated on .From the section West Brom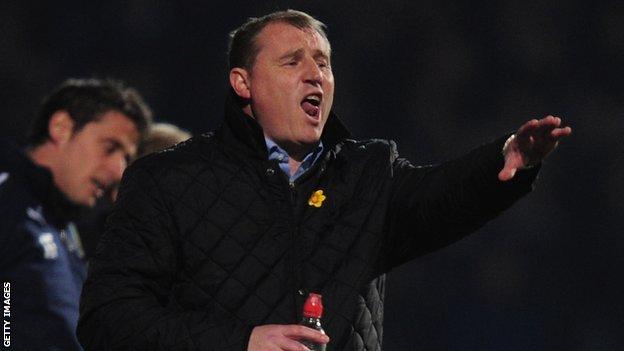 Paul Jewell has left his role as joint-assistant head coach at West Brom, just a week after he joined new boss Tony Pulis' team.
Jewell, 50, last managed Ipswich Town, leaving the club by mutual consent in 2012.
As Jewell leaves, former QPR and Tottenham manager Gerry Francis has been added to the backroom team.
In a statement, West Brom said Jewell "decided that he will not be continuing his recent assistance on a more formal basis".
Capital gains
Gerry Francis managed Exeter City, Bristol Rovers, Queens Park Rangers and Tottenham during a 18-year period. He is the only Premier League manager to establish two separate London teams - QPR (5th) and Tottenham (7th) - as the capital's top club.
Francis, 63, worked with Pulis at Stoke and Crystal Palace and has agreed personal terms to extend the duo's partnership into a seventh year.
"Gerry and I have worked well together at both Stoke and Crystal Palace and it was always part of my plan for him to join me at Albion," said Pulis.
"I value his insight and experience of the very highest levels of our game and I'm delighted that he is now on board. We have an agreement that we have employed in the past and suits us both."
It will be Francis' 14th year in the Premier League, seven of which were as a manager during which he never finished below 10th.
"I'm happy I have finalised a deal," said Francis. "I like the set-up. Albion have a good training ground, good facilities - but just as was the case at Stoke and Palace, it's vitally important for the club to retain Premier League status.
"There's going to be a number of teams involved in the situation. We've had three decent results, but there's a lot of work to do with the side and Tony is obviously looking to strengthen if he can. But I'm looking forward to the challenge."
Since Pulis joined the club as head coach on New Year's Day, West Brom have picked up four points from two league games and progressed to the fourth round of the FA Cup with a 7-0 victory over Gateshead.