Afcon 2015: Congo & Burkina Faso search for rooms
Last updated on .From the section Football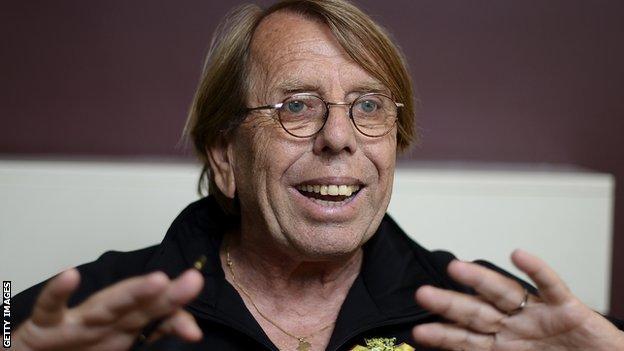 Teams arriving at the Africa Cup of Nations in Equatorial Guinea have been forced to search for places to sleep because of a lack of hotel rooms.
Congo coach Claude LeRoy said five of his 35-strong party attending the tournament did not have accommodation.
He revealed that the hotel the bulk of his team are in lacks running water and has exposed electrical cables.
Burkina Faso coach Paul Put also criticised facilities, saying the event should have been delayed until June.
Equatorial Guinea is staging the tournament at short notice because Morocco was stripped of the right in November.
Morocco was reluctant to host the three-week event because of health fears following the Ebola outbreak.
Congo, who play Equatorial Guinea in their opening game on Saturday, are based in the port city of Bata.
"There are not enough places for my staff and it's even difficult to find rooms for the players," LeRoy told the BBC World Service.
"The electricity is terrible, everything is exposed. I wanted to wash my hands. There was no water.
"Some of my assistants went around to see if there were rooms available somewhere but it seems very very difficult."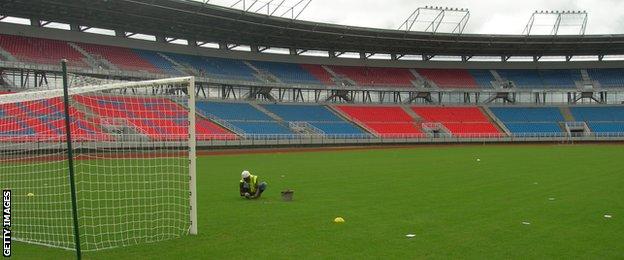 LeRoy said Congo had not received any help from the Confederation of African Football (Caf), adding that his party had arrived a day before they were officially due to because they expected organisational problems.
"I'm not disappointed, that's what I was expecting," he added, when asked about his side's accommodation.
"I don't want a big five-star hotel. I just want something very clean."
LeRoy said he had told the players to make sure they qualify for the last eight so they will get a "very nice hotel" when other teams leave.
Put said that some of his players were feeling unwell and angry after their disrupted preparation.
He added that "time was too short to organise a tournament like this", even though Equatorial Guinea acted as co-hosts of the 2012 Africa Cup of Nations with Gabon.
Delaying the finals would also cause an issue over the release of players, given the agreement Caf have with Fifa is for a window spanning January and February.
The tournament starts on Saturday and ends on Sunday, 8 February.