Rangers: Douglas Park-led group ready to offer more funding

By Richard Wilson
BBC Scotland
Last updated on .From the section Football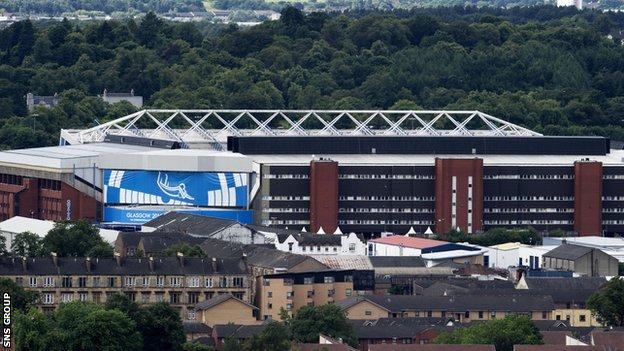 The group of Rangers shareholders led by Douglas Park is prepared to increase its £5m funding offer to avoid Mike Ashley being given security over Ibrox.
The consortium, who own 20% of Rangers, were initially told by the board that the financial-stricken club needed £5m.
But Newcastle owner Ashley is willing to loan £10m, secured against Ibrox and training ground Murray Park.
"Rangers fans, including ourselves, do not want Ibrox given over as security to anyone," said a spokesman.
"There is absolutely no need when there are people ready and committed to offer more-than-adequate funding, while at the same time protecting the stadium.
"The very notion is abhorrent to us and that it is even being considered suggests at best a lack of understanding of what Ibrox represents and at worst a callous disrespect."
Advance notices of loan securities against Ibrox and Murray Park were lodged at the Register of Scotland on 13 January in the name of Sports Direct, the company owned by Ashley, who has an 8.29% stake in Rangers.
The documents essentially mean that no other securities can be granted against the property assets for 35 days unless Sports Direct provide consent.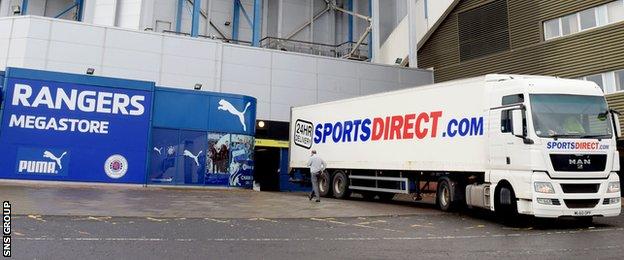 Park, and his partners George Letham and George Taylor, would use Murray Park as security but also want two seats on the board of the Championship club.
However, despite the group making their £5m offer after talks with the club, Rangers now claim it is insufficient as Ashley is due to be paid back a £3m loan by April.
"If we are to believe the BBC report then the board may be suffering from a bout of amnesia," a spokesman for the group said.
"If the board are now saying they need more than £5m we are prepared to increase our package to begin the process of putting Rangers back on a firm financial footing.
"We hope this can be agreed soon so we can put an end to the suffering of Rangers fans, who have been shown complete disregard for far too long.
"Rangers supporters deserve greater respect and it would be foolish to take them for granted."
Meanwhile, the Rangers Supporters Trust says it aims to take court action on Friday on behalf of shareholders to try to block any attempts by the board to grant security over Ibrox to Ashley.