FA Cup: Win the chance to sing on the pitch before the final
Last updated on .From the section FA Cup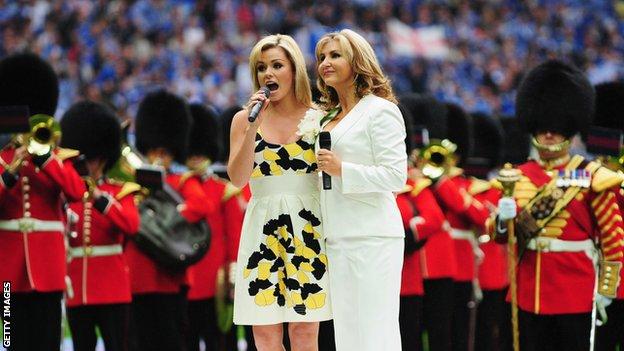 BBC Sport has teamed up with Songs of Praise to offer a fans' choir the chance to sing 'Abide With Me' before the 2015 FA Cup at Wembley in May.
The choir will be made up of one fan from each of the 64 teams which made it to the third round.
David Taviner, Songs of Praise executive producer, said: "The chance to sing at Wembley is a dream come true for any football fan."
Applicants need to visit bbc.co.uk/songsofpraise to enter.
They must submit a great FA Cup story, with the winners being judged by a panel of judges from the worlds of football, music and journalism.
'Abide with Me' was first sung at the FA Cup Final in 1927 and has been a constant fixture ever since, often performed by celebrity singers in recent years.
The competition opens on 17 January 2015 and closes on 7 March.