Paris St-Germain having concentration trouble - Silva
Last updated on .From the section European Football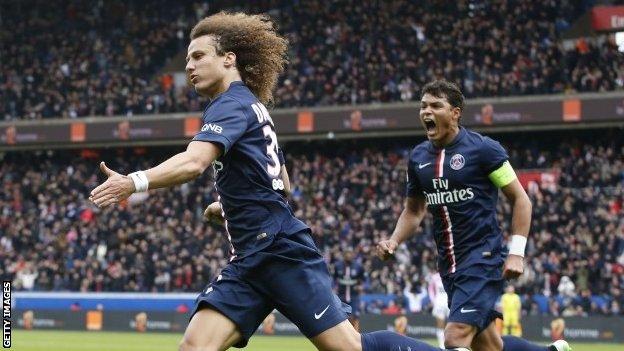 Paris St-Germain captain Thiago Silva admits his side are struggling to concentrate this season.
"The side struggles to play well for the full 90 minutes," Silva said.
"Against Bastia we didn't play well after the half-time break. This time, it was before half-time. It's clearly a problem of concentration. We aren't playing as well as last season."
The Brazil defender added: "We are all discussing the problem to find a solution."
Paris St-Germain had been expected to cruise to the title this season after last season's runners-up Monaco sold key players in a cost-cutting measure in the summer.
But they trail Lyon and Marseille, having finished 28 and 29 points respectively above them last season.
Coach Laurent Blanc said: "We were very average in certain departments, which meant we couldn't dominate the match entirely, like we used to do last season.
"But we won, and that's the main thing, because victory was imperative. We need to be more clinical in front of goal, more aggressive. We sometimes looked for the easy option against a very good Evian side."
The capital side face Chelsea in the Champions League last 16 in February and March.