Leeds United chief Matt Child says club will not 'wither away'
Last updated on .From the section Leeds United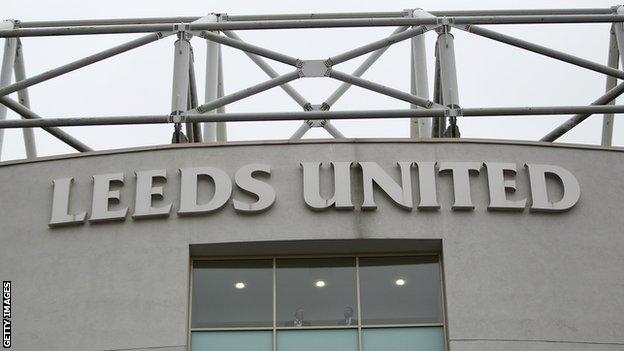 Leeds United will not "wither away" after owner Massimo Cellino lost his appeal against his disqualification from owning the club, says chief operating officer Matt Child.
Cellino is barred until 10 April and Leeds are taking legal advice on how the club should be run.
The Football League obtained documents from an Italian court, which had found Cellino guilty of tax evasion.
"I don't think this club will ever die," Child told BBC Radio 5 live.
"But sometimes it's not enough to go on because you want to be going on in a position of strength."
Leeds in 'unchartered territory'
"The Football League will want Cellino to step down in two days and we're not quite sure what that will mean. Will he have to put his shares into his wife's name or will he have to sell the club? We'll have to wait and see."It looks like they will try to fight this and move forward but it leaves Leeds in a precarious position. They are in unchartered territory right now."He'll be able to come back but we don't know whose hands he will put the club in in the meantime."
BBC Radio Leeds reporter Adam Pope
Leeds, who won the league title in 1992 and reached the semi-final of the Champions League in 2001, are currently 20th in the Championship.
Child said it was too early to comment on who would oversee the running of the club in Cellino's absence.
He added: "The club will go on. Fingers crossed, we are a strong club who have strong people working for us and even stronger people in the terraces and around the world.
"So I don't think anyone could ever suggest that Leeds United will wither away."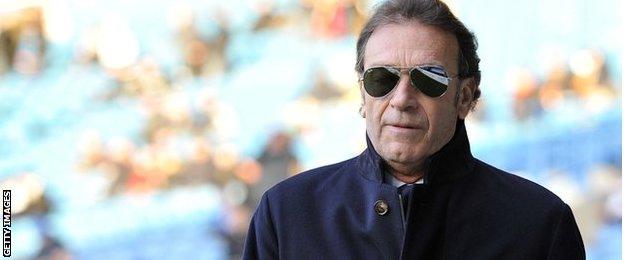 Child said the club was rallying round Cellino, who he described as "a fighter", and that they were still hoping to add to the squad.
However, Leeds are currently under a transfer embargo for breaching Financial Fair Play rules, and cannot pay any transfer fees for players in the current window.
Child added: "I can't speak for him but I hope that he continues to own Leeds United and utilises his funds and his knowledge to allow us to get back into the Premier League and into Europe."
Cellino was originally disqualified by the Football League in December. The Professional Conduct Committee set up by the league to hear Cellino's appeal against the decision ruled that the verdict of the Italian court was for an act involving dishonesty, which is a disqualifying condition under its owners' and directors' test.
Cellino, who took over at Elland Road last April, will be allowed to resume his role after 10 April as his conviction will be deemed to be spent.