Cyprus referees boycott over bombing of official's mother's home
Last updated on .From the section European Football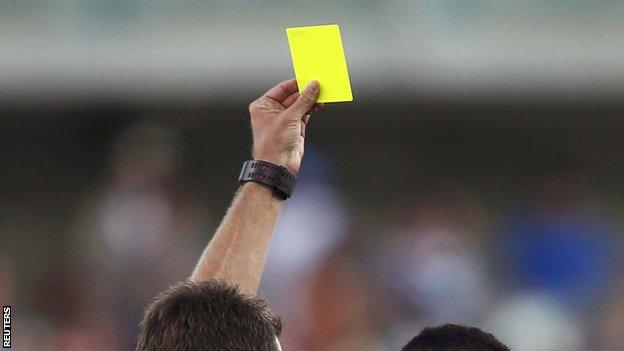 Referees in Cyprus are boycotting all domestic matches for one week after an official's mother's home was bombed.
The Cyprus Football Association described Monday's attack at referee Thomas Mouskos's mother's home in Limassol as "exceedingly cowardly".
Mouskos's own home was under police protection following threats over his performance during the Cypriot first division match between Apollon and Othellos on 12 January.
The 60-year-old woman was unharmed.
Mouskos gave a penalty and sent a player off in the opening 22 minutes of the game , which finished 2-2.
It is the fourth incident in the last 12 months involving referees being targeted with explosives in the country.
Last May a grenade was thrown at Mouskos's house but did not explode.
This latest attack follows allegations of match-fixing in the country's domestic competitions.
The Cyprus Referees' Association chief Michalis Argyrou said its members will meet next Monday, following discussions with police, to decide whether to extend the boycott.
Police said the makeshift explosive device went off outside the front door of the house shortly after midnight and the referee's mother was not hurt because she was in an upstairs bedroom.