Ex-Crystal Palace director Iain Moody speaks about text scandal
Last updated on .From the section Football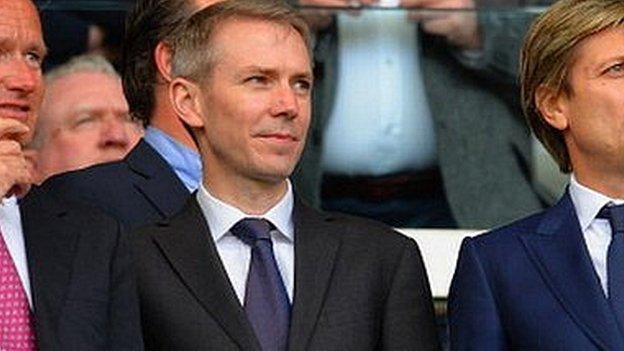 Ex-Crystal Palace sporting director Iain Moody has spoken for the first time about the text scandal involving himself and Malky Mackay.
He resigned in 2014 after allegations he shared racist, sexist and homophobic texts with manager Mackay, when they were at Cardiff City from 2011 to 2013.
"Good people sometimes do bad things," he told Palace fanzine Five Year Plan.
"I'm not denying it was me, but that's unrecognisable and it's not a reflection of what I stand for."
He added: "I'm the father of two young kids at the moment and it's become the most important thing in my life that there is a proper framework or behaviour and expectation for them to be good people. So there's a distortion.
"People get distorted then things that people do are interpreted in a distorted way."
Both current Wigan boss Mackay and Moody are still being investigated by the Football Association, who were sent a dossier by the Bluebirds in August 2014 which alleged misconduct.