Rangers: Honesty is needed in Dave King comeback

By Tom English
BBC Scotland
Last updated on .From the section Football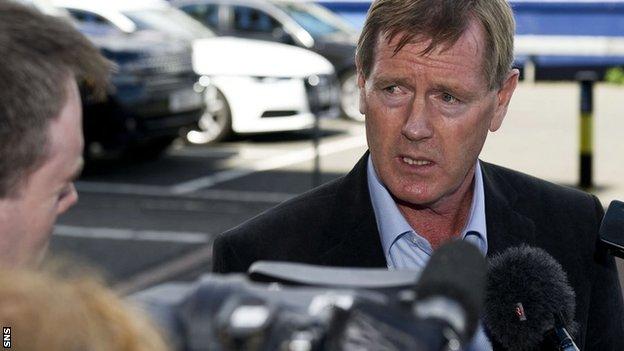 The soul has long since gone out of Rangers, yanked out by a mountainous greed and a succession of catastrophic decisions by people in power. The gallery of the guilty is long and it's getting longer.
The club needs many things - money, stability, responsibility, vision. It seems like an age since Ally McCoist spoke of the need to have Ibrox cleansed of the characters who kept it mired in chaos. The faces have changed since he made those comments, but the disarray is alive and well.
In truth, bedlam is the only thing that is flourishing in Rangers' corridors these days.
There's another quality that is required - honesty. The Rangers supporters have given up on getting transparency from the current board - and who could blame them? But they have a right, and should have an insistence, on getting it from those they see as their ray of sunshine amid the gloom.
Dave King is a Rangers man, of that there is no question. He's got money and seemingly he's got the desire to bring about change where it is so desperately needed. He - as well as the Douglas Park consortium - is making a play for power at Ibrox. He has given the fans a vision of a better future. God knows, they deserve it.
But King's proven loyalty to the club shouldn't afford him a bye on some of the things in his past that need explaining beyond the air-brushing that is currently going on around him.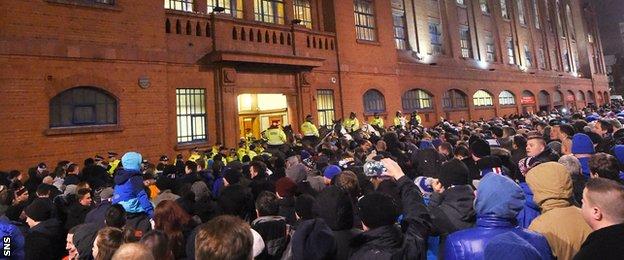 Where King is concerned, there are things that need to be talked about and analysed. Uncomfortable things. His cheerleaders need to put away their pom-poms for a minute.
When, on Monday, King described his conviction on 41 different contraventions of South African tax law as a "favourable tax settlement" the temptation was to reach for the smelling salts. There has been some amount of double-speak and rewriting of history in this Rangers farrago over the last three years and King's revisionism took its place along with all the rest.
He went on to accuse the Rangers board of media manipulation in their efforts to influence the debate around the club. He's right, they've tried. They've been utterly useless at it, but they've tried.
King should know about this tactic for he's done - and continues to do - precisely the same thing himself. For King to talk negatively about anybody deploying spin is a bit much, quite frankly.
If, and it remains a big if, King is to be a director, or chairman, of a stable Rangers then he's going to need to explain himself to the AIM stock exchange and the Scottish Football Association.
And he's going to have to do a little better than "favourable tax settlement" when assessing what went on in his adopted land in South Africa since the early part of the new millennium.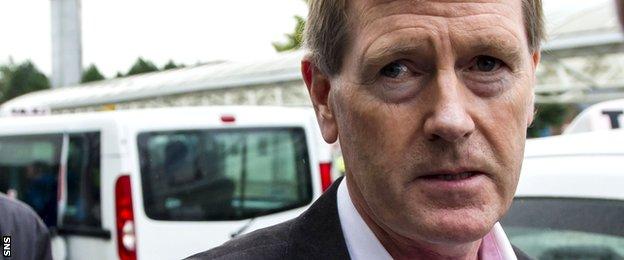 For those who believe, or have chosen to believe, King's version of events then a rethink is in order. We should go back to the autumn of 2008 when King called a press conference at a Johannesburg country club and vowed to destroy the credibility of the authorities who were investigating his tax affairs.
He said the South African Revenue Service (SARS) was a den of hypocrisy, one that was guilty of seismic errors. He said they were bullying him and likened them to a terrorist organisation.
SARS responded in kind. "He (King) attempts to erode the culture of growing tax compliance in South Africa," said their statement. "He (King) has acted fraudulently, evaded tax and lied about his income and profits generated since 1990."
SARS said that King owed R900m in personal tax and R1.4bn in business tax. At the time, it equated to about £180m. King claimed he owed closer to £3m. He spoke of a witch hunt against him.
In the midst of this epic stand-off, SARS put a worldwide preservation order on his assets, obtained through the Serious Fraud Office in the UK.
In 2011, a High Court Judge in North Gauteng, castigated King. Judge Brian Southwood said that the court was "unanimous in finding that he (King) is a mendacious witness whose evidence should not be accepted on any issue unless it is supported by documents and other objective evidence. It was remarkable that King showed no sign of embarrassment or any emotion when he conceded that he had lied to the (SARS) commissioner in a number of his income tax returns. In our assessment, he is a glib and shameless liar."
In August 2013, all the years of dispute and counter-dispute ended when King, in the words of South Africa's National Prosecuting Authority, "entered a plea of guilty in the South Gauteng High Court held at Palm Ridge, on 41 counts of various contraventions of section 75 of the Income Tax Act."
The judgement continued: "The Court was moreover satisfied that the sentence agreement was just, whereupon the Court proceeded to convict the accused of the offences and sentenced the accused in accordance with the sentence agreement."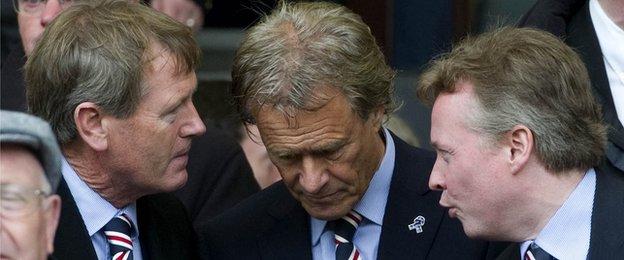 This is what King calls his "favourable tax settlement." He had to hand over R706.7m (over £40m) to SARS for personal income tax and was sentenced to a fine of R80,000 (about £4,500) or 24 months in prison for each of the 41 counts on which he was found guilty.
"The effective sentence, as confirmed in the agreement, is a fine R3,28m (about £186,000) or 984 months (82 years) imprisonment. The accused has, moreover, agreed to pay to the Criminal Assets Recovery Account ("CARA") the amount of R8.75m (about £498,000)."
In the aftermath, King showed contrition. "When this tax dispute arose many years ago I took a conscious decision not to co-operate with the authorities," he said.
"That was a mistake. I regret not engaging with the State sooner as I have found them to be extremely firm but fair in their dealings with me once I fully engaged with them. I accept the fact that I have been non-compliant in the past and will rectify this."
Nobody who is banking on King being the Messiah wants to hear this stuff. Or if they hear it then too many want to conveniently ignore it or misinterpret it. A conviction for massive breaches of income tax law is the first part of why the SFA should preclude King from joining the Rangers board, but there is a second part.
King was a director of Rangers when the club went into administration. That fact alone, according to the rules, could be a knockout blow. Craig Whyte (and before him, David Murray) was the man responsible for the calamity that befell Rangers, but the judicial panel that looked into Whyte's stewardship of the club didn't spare King either.
"From May 2011, Mr David King was aware that he was being excluded from the governance of the company and he appears to have done little about it except repeat his demands to Mr Olverman (former Rangers financial controller) and Mr Craig Whyte for information," said the report.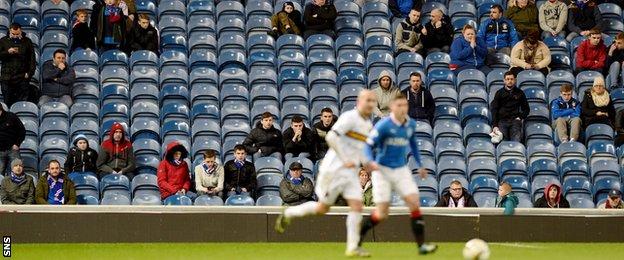 "There is no information about any other steps he took as director when matters were plainly out of the control of the board and information and accounts were being kept secret from the board."
The judicial panel verdict was also critical of other directors, such as John McClelland and John Greig who, unlike King, both resigned from Whyte's board.
It said: "Criticism might be levelled at these directors and others. The question might be asked, 'What could they do?'
"The answer is, 'They could have made public the activities of Mr Craig Whyte of which they were aware, or ought to have been aware. Their fiduciary duties owed to the company might for example have led them to disclose to the PLUS stock exchange that no accounts were likely or that no AGM was likely to be held on account of the conduct of Mr Craig Whyte and that there was a complete breakdown of the corporate governance of Rangers FC."
These are the unpalatable truths surrounding King as he attempts to wrestle control away from the incumbents. It's clear that King does not want to influence from the shadows - as he could, regardless of his baggage. He wants to sit on a reconstituted board and steer the ship from the front.
He's got some work to do. He has said that the current board are "dead men walking", a bit of hubris that he hopes to back up at the EGM that he's called. Fighting talk is all very well, but some transparency wouldn't go amiss. His chat about a "favourable tax settlement" is a throwback to the bombast of Charles Green and his empty posturing.
There's been too much nonsense at Ibrox these past three years without King adding to it. If he's serious, then he's got serious questions to answer.
Flippant one-liners won't cut it, regardless of the cheering in the background.