Wrexham boss Kevin Wilkin says he can turn team's form around
Last updated on .From the section Wrexham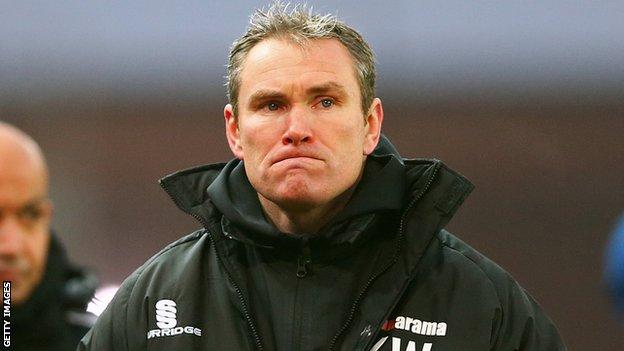 Wrexham manager Kevin Wilkin insists he is the right man for the job despite his side's 2-0 defeat at Dover on Tuesday.
The Red Dragons' promotion hopes have faded after winning just two of their last 15 league games.
Wilkin's side are 16th in the Conference, 12 points off the play-offs and 10 above the relegation zone.
"I know I can turn this around with the players I've brought to the club," said Wilkin.
"I'm looking longer term and trying to grow the situation.
"I can see where we're weak and where we need to be better, but it can take time and it certainly can take some money."
Wilkin, who admitted he was under pressure prior to the trip to Dover, also saw his team beaten 4-0 at home by bottom-of-the-league Telford on Saturday.
"I totally understand people's frustrations," he said.
"People expect Wrexham as a big club, and rightly so, to be coming to places like Dover and getting a result.
"I understand that and I'm determined to do something about it.
"If the criticism comes my way then fair enough. I've taken the job and I'm responsible for what goes on out on the field."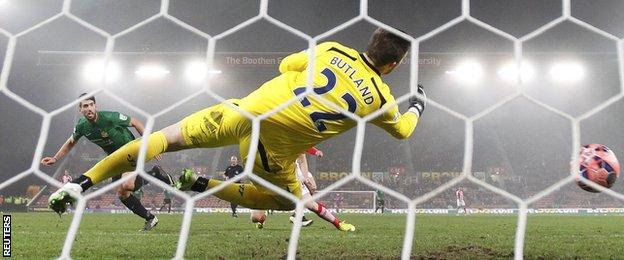 Wrexham's form in cup competitions meanwhile has been far better, running Premier League Stoke City close in the FA Cup third round.
They've also reached the FA Trophy third round.
Wilkin believes the club's cup success has undermined his side's efforts in the Conference.
"We've done well in the cups [but] I think the cups have caused an issue to us...falling behind in league games and obviously not bringing any continuity to our league form has been difficult," he said.
The 47-year-old says his players are trying their best, but admits things need to change at the Racecourse.
"We need to bounce back and show that resilience. If we show an honesty we will bounce back," he said.
"We're not having a great deal of fortune injuries-wise at the moment [and] one or two players perhaps lacking a little bit of confidence in certain areas.
"I'll keep working and I'll keep trying to improve the situation. If I can get a player or two in, which I think will bolster us and give us a little bit of a lift, that's what we'll endeavour to do."