Arsene Wenger: Visa denied Arsenal's Angel Di Maria move
Last updated on .From the section Arsenal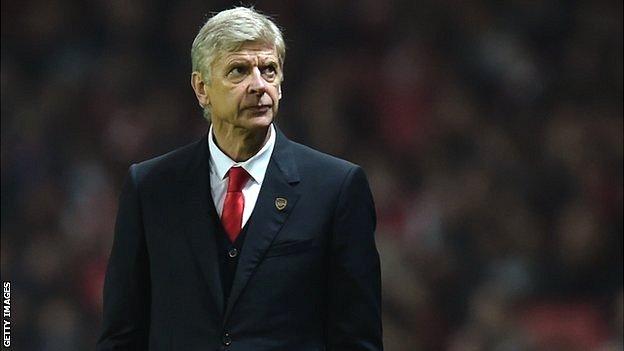 Arsenal manager Arsene Wenger has revealed he was unsuccessful in signing a 17-year-old Angel Di Maria due to work permit regulations.
He suggested Home Office criteria prevented him from signing Manchester United's Di Maria nine years ago.
"We wanted him to come here," said Gunners boss Wenger.
Di Maria, 26, signed for Manchester United from Real Madrid for a British record £59.7m in August.
Wenger said: "We had identified Di Maria when he was 17 in an international competition.
"But he went to Portugal, and from Portugal he went to Spain. Why? Because he could not get a work permit for England, so that meant you could only get him to England once he was worth a huge amount of money."
Wenger needs Home Office approval if he is to complete the signing of Paulista because the 24-year-old is yet to represent Brazil.
The Gunners boss has criticised proposals to reduce the number of non-European Union passport holders in the English game next season.
He said: "Ideally it would open completely, and anyone could come in."
Currently, the work permit requirement for non-EU passport holders is that they have to be an international from a country ranked within Fifa's top 70 and have played 75 per cent of their country's international matches in the last two years.
In order to sign Paulista, they would have to convince the Home Office that the defender was an "exceptional talent".
The Football Association wants to reduce the number of non-EU players within English football by up to 50%.
But Wenger thinks scrapping the regulations would be better for young English players.
"You could close completely the borders of the country and play only with English players. What will that do? That will kill the attractiveness of the Premier League worldwide.
"The second option is to say 'look we have the best league in the world, so let's produce the best players in the world'.
"One thing is for sure, if you put a young player with top-level players, he has more chance to develop. If you put him with average players he has more chance to remain average."