Barnsley: Blackburn Rovers' John O'Sullivan move blocked
Last updated on .From the section Barnsley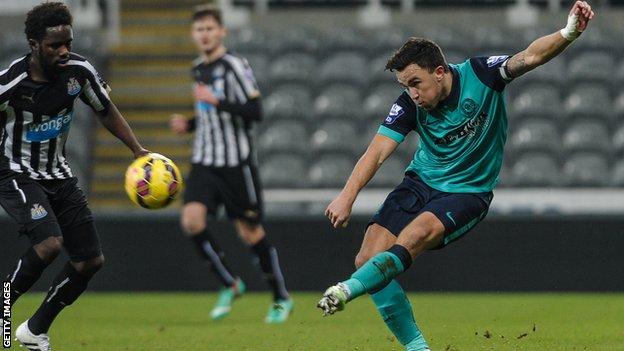 Barnsley manager Danny Wilson says they had agreed to sign Blackburn midfielder John O'Sullivan, but Rovers changed their mind because of the squad limit imposed by their transfer embargo.
Blackburn, Leeds United and Nottingham Forest were all
"Well it's a strange one. Everything was sorted and agreed," said Wilson.
"Now their manager's decided he doesn't want to lose anyone because of the embargo, which I totally understand."
FFP Transfer Embargo Restrictions
Clubs can sign players if they have 24 or fewer players over the age of 21 who have made at least five starting appearances for the club in total, they can then trade on a 'one out, one in' basis.
Any signing must not cost a transfer or loan fee, and must cost less than £600,000 a year, including agent fees.
Clubs will be permitted to sign a goalkeeper on an emergency basis.
O'Sullivan has spent three months of this season where the 21-year-old scored four times in 13 appearances.
He is out of contract at Ewood Park in the summer.
"I really don't know if we'll have to move on to other targets but we do know his contractual situation," Wilson told BBC Radio Sheffield.
"That obviously changes the dynamic if the window shuts and we don't have him, but should it come to it I'd be happy to go for the rest of the season with what we have."