Neil Lennon open to Celtic return and future Old Firm dramas

By Richard Wilson
BBC Scotland
Last updated on .From the section Celtic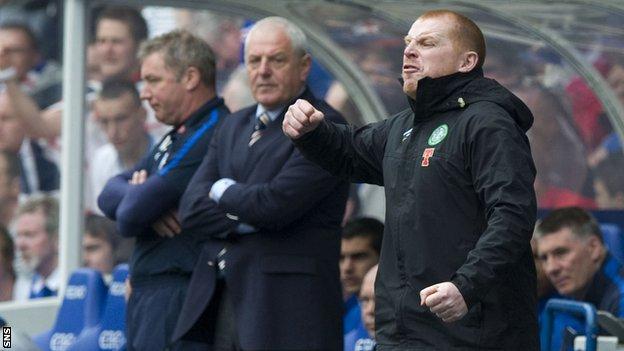 Neil Lennon has admitted that he would be open to returning to Celtic as manager in the future.
He is now trying to lead Bolton up the Championship in England, but remains emotionally attached to Celtic.
Lennon revealed that he missed the competitive edge of the Old Firm rivalry, with Rangers trying to climb out of the lower leagues.
His touchline spat with Ally McCoist is no longer an issue, with the two now friends and regularly in close contact.
Lennon decided to leave Celtic last summer, having won three consecutive titles with the club, and guided them into the knockout stages of the Champions League during one campaign. One of the influences on his decision was that the Scottish top-flight lacked enough of a "challenge" to Celtic.
He offered his advice to Dermot Desmond and Peter Lawwell as the club sought his successor, and has been prepared to do the same to Ronny Deila since the Norwegian was appointed head coach, although there has been no contact.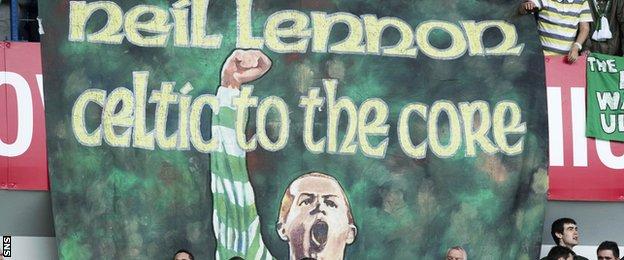 Celtic remain integral to Lennon's sense of identity, and his competitive spirit, which is why he would not rule out returning to Celtic Park at some stage in his career.
He misses the intensity of the Old Firm experience, even though there were alarming moments for Lennon himself during his time in Glasgow, with bullets sent to him in the post on one occasion.
"There's no question I would go back," Lennon said.
"I'm not saying it will ever happen, but if the opportunity came along and I was ready for it, I wouldn't have any hesitation. There is a huge part of me that will always have an affinity with the club.
"It was tumultuous, it was exciting, it was breathtaking at times, it was everything you wanted it to be. There were feelings that you will probably never replicate again in your life.
"There were scenes that you could never replicate in your life at any other club or any other environment. And I'm talking about the big two, those [Old Firm] games. I've been very lucky and fortunate to be the manager of Celtic and to have been successful in doing so.
"As a player, [Old Firm games were good for his health], but as a manager, no. They're very fraught, the build-up certainly, because it means everything to win the game for so many people. I always remember Walter [Smith] saying this, 'you'll feel relief when you win it and you'll feel as flat as a pancake when you lose it'.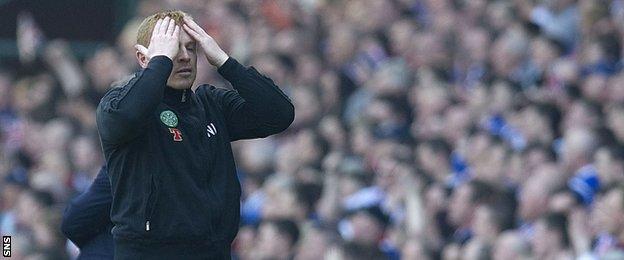 "The build-up is weeks in advance, the tension is building and building and building, up until match day. And even at times during the games your stomach is still in knots. I remember being 3-0 up one day at Celtic Park with 15 minutes to go and thinking, 'if they get one, they could get back into this'.
"You only really feel that relief when the final whistle goes. What you want to do is lie down and have a bit of a break. They're great fixtures, and they'll always be great fixtures.
"This next one coming up is going to be the biggest one because it's the first one in three years and it will mean so much to both sets of supporters. It may not be the classic Celtic v Rangers games we're used to, with the quality on the pitch, but in terms of the significance of the game, it's fascinating.
"There was nothing I could do about [Rangers being out of the top-flight]. You missed the challenge week in, week out. When you're so far ahead, you don't get the credit that you would normally get. That's understandable, it's just the reality of it.
"You [used to] look for the [Rangers] result every week with your heart in your mouth, and the Rangers fans would be the same. If they kicked off at half 12 and they won, you knew you had to win at three o'clock and vice versa. There's no question it's had a big impact on the state of Scottish football now.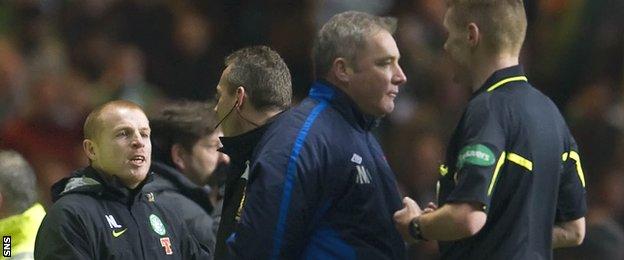 "So you've maybe got six or seven, eight teams in the [Premiership] whose average gate would be maybe three or four thousand and that was another reason I wanted to go. I didn't feel there was enough stimulus there left for us, really."
During one Old Firm game in March 2011 at Celtic Park, Lennon and McCoist had to be pulled apart. The Rangers assistant manager at the time, McCoist appeared to say something that brought a furious reaction to Lennon, although what the pair of them said to each other at the time has never been revealed.
The incident prompted much media and political reaction, but the two individuals at the centre of it are now firmly friends and keep in touch with each other.
"We just had a couple of words. Ally, like myself, [is] entrenched in the club," Lennon said.
"A lot had gone on that night. There were things I didn't like, there were things Ally didn't like. We had a few words and that was the end of it.
"It made great television and it made great storylines for a long, long time. In 20 years, they'll be showing footage of me and Ally squaring up to each other. We probably realised after that we had behaved like big kids really, but that's what the [Old Firm] games do to you.
"We're still very much in touch. Many times [they have shared a beer] and we were texting each other over the Christmas period. Every now and again, I think of him and how he's doing. Whether we were rivals or not, there was a healthy respect. It's only people who have been in the job [who] can understand what it's like."