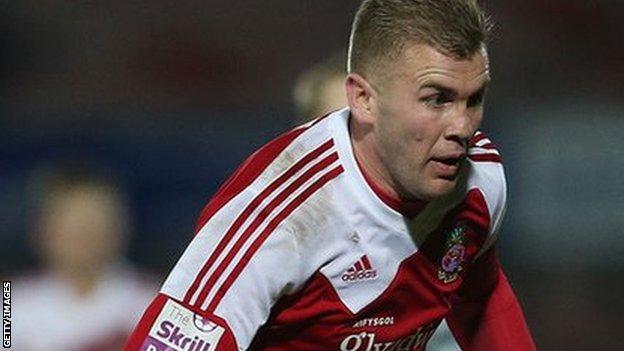 Wrexham and fellow Conference side Gateshead face a replay in the FA Trophy third round after their draw at The Racecourse.
Adam Campbell's first-time finish put the visitors in front after 27 minutes.
Wrexham equalised nine minutes later as Andy Bishop scored on the rebound after Mark Carrington's initial effort was saved by Adam Bartlett.
Wrexham travel to Gateshead for their third-round replay on Wednesday, 28 January.