Rangers: Douglas Park group critical of £10m Mike Ashley loan

By Richard Wilson
BBC Scotland
Last updated on .From the section Football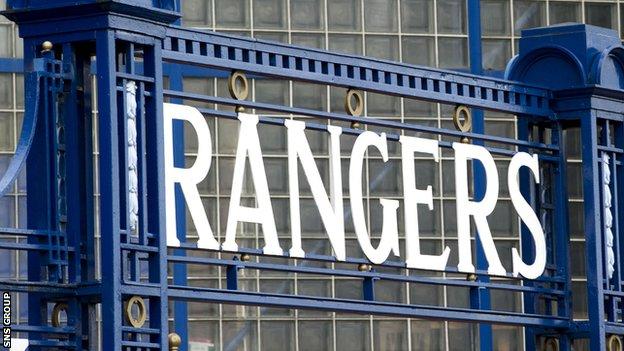 The consortium offering an alternative to Mike Ashley's £10m loan believe the deal with the Sports Direct owner is not in Rangers' best interests.
Douglas Park, George Letham and George Taylor offered £6.5m on what they believe to be better terms.
However, they were not prepared to accept conditions sought by Rangers chief executive Derek Llambias.
These included undertakings not to vote against certain directors, believed to include James Easdale.
The Park consortium originally offered a £5m loan, after the board of Rangers International Football Club advised that this was the level of funding required. The group then discovered that Ashley was prepared to offer £10m, after advanced notice of security over Ibrox and Murray Park was granted to Sports Direct.
The consortium initially matched that offer, but without looking for security over Ibrox. They subsequently reduced the offer to £6.5m, much of which would have been converted to equity in a subsequent share issue, after Dave King requisitioned a general meeting seeking the removal of the current board.
Ashley cannot increase his stake in Rangers after the Scottish Football Association ruled that he should be limited to no more than 10% of shares while he remains the owner of Newcastle United.
"We now feel it important to make the fans aware of details of our funding offer in order that they and other shareholders can make up their own minds as to which would have been the best financial arrangement for the club," a spokesman for the consortium said.
"Our main aim was to make short-term funding available to ensure that an insolvency event would be avoided. In addition, we wanted to make certain new equity was invested in the club rather than large loans, which will need to be repaid in the future.
"Our final offer was for a facility totalling £6.5m. A £4.5m tranche could be converted to equity at a future share issue (which we would partially underwrite). To the extent that this was not converted to equity, it would remain available to the club as a loan for two years at an interest rate of 2%.
"A £2m tranche of the facility was for short-term working capital purposes to be repaid in 12 months and interest free. Of this tranche, £1m was available unsecured until the current notice relating to Murray Park expired.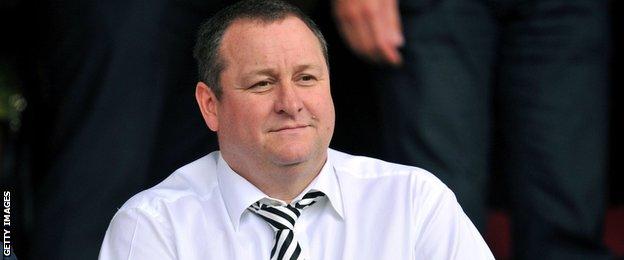 "It was a condition of our facility that the £3m MASH loan be repaid and that security be given to us over Murray Park, Edmiston House and Albion. Our request for a negative pledge on Ibrox, to prevent it being used by anyone else as security, was not accepted.
"We also requested two positions on the board reflecting both our 20% shareholding and £6.5m funding offer. At one stage during the negotiations, we indicated that we could increase our funding package to £10m to match the [Sports Direct] facility and indeed provided proof of funds in excess of this amount.
"However, after the GM was called we felt that agreeing an excessive long-term loan package with a board who may be removed in six weeks was not appropriate.
"We were subsequently advised by Derek Llambias that our funding offer would be difficult for the board to accept if we did not provide irrevocable undertakings to vote against GM resolutions to remove certain existing board members. We felt this was completely inappropriate and advised that our current funding offer was not affected by the GM process.
"The announcement from the board suggests that the SD facility is interest free but the loss of revenue to the club from the transfer of 26% of the share capital in Rangers Retail Limited and 50% of the shirt sponsorship proceeds from 2017/18 equates to an annual interest rate significantly higher than our offer and probably in double digits.
"Security for the SD facility involves the club's registered trademarks and a floating charge over the club's assets. This is disadvantageous to the club compared to the security required under our offer.
"We fail to see how the SD facility can be described as better for the club than the funding offer we made. It isn't and should not have been accepted if the best interests of all the shareholders were considered. Acceptance of the SD facility will do nothing to repair relationships with the fans which is critical in improving the revenue streams of the club."