Arsene Wenger says Gabriel's lack of English could cost goals
Last updated on .From the section Football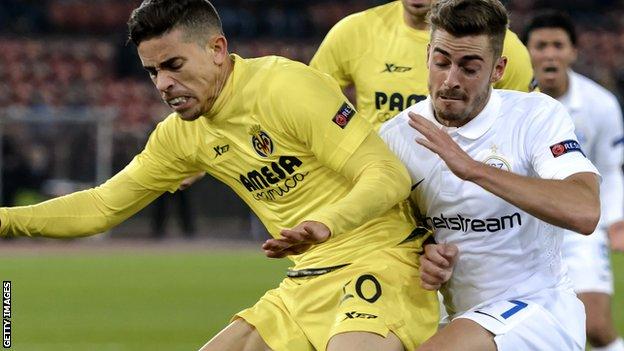 Arsenal manager Arsene Wenger has acknowledged that new signing Gabriel Paulista's lack of English could cost them goals as he settles in.
"At the moment, he doesn't speak a word of English, and that can cost you goals," Wenger said.
"If you mix 'going forwards' with 'going backwards', it can cost you."
Wenger added that Gabriel, who had been ever-present for Villarreal this season before his move to north London, will need time to adjust to the Premier League.
He said: "You always have to give players time to adapt, especially in a defensive position, because you need to know your partners and need to communicate as well.
"He's ready to go. He'll be in the squad, certainly. He started his training yesterday and looks fit."
Arsenal's manager said that defensive midfielder Francis Coquelin is close to signing a new contract, but Mikel Arteta has yet to agree a deal.
Wenger said: "On Mikel Arteta, we have nothing to announce yet. On Coquelin, it's 99% he will stay here."