Robbie Savage: Who will survive Premier League relegation battle?
Last updated on .From the section Premier League

In his regular BBC Sport column, Robbie Savage looks at the teams fighting to stay in the Premier League and gives his verdict on who is staying up and who is heading for the Championship.
All of the teams near the bottom of the Premier League lack a bit of quality - they would not be down there otherwise.
But, at this stage of the season, what they need is character, and some of them do not have enough of that either.
From my time with Birmingham, Blackburn and Derby, I know what it is like to be in a battle to stay in the top flight - what teams need to stay up and what the signs are that they won't.
With 15 games to go and the pressure increasing, there are only six points separating the bottom eight teams and it seems there is at least one vital relegation clash every weekend.
For each of the clubs fighting for survival, I have looked at everything from current form and who they signed in January to who they have to play in May.
This is who I think will stay up, and which teams are heading for the Championship.
Crystal Palace
| League position: 13th | 23 points |
| --- | --- |
Prospects: Crystal Palace had the busiest and best January transfer window of all the clubs at the bottom of the table.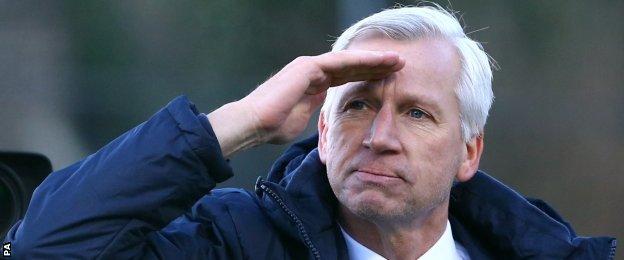 With the huge amounts of TV money you get for being in the Premier League, I am surprised more teams did not gamble and spend more money in January, or at least bring more players in.
The right January signing can make all the difference - it did when I was at Birmingham and we signed France's World Cup-winning striker Christophe Dugarry in our first season in the top flight. He was the biggest reason we stayed up.
Eagles boss Alan Pardew has not signed a player like Dugarry but he needed more firepower and he got it with Yaya Sanogo and Shola Ameobi both arriving. Marouane Chamakh is also back from injury, and he and Sanogo are already scoring.
On top of that they have got Yannick Bolasie and Mile Jedinak coming back from the Africa Cup of Nations and Asian Cup.
Add a new manager in Pardew, who has already got them winning again, and there is no way they will go down.
Run-in: Palace play Chelsea, Manchester United and Liverpool in May, but they should already be safe by then.
Verdict: Staying up.
Did you know? Since the Premier League was reduced to 20 clubs in 1995, the team who were highest-placed and had the most points after 23 games but still went down were Blackpool in 2011. The Seasiders were 11th with 28 points, six points clear of the drop zone.
Sunderland
| League position: 14th | 23 points |
| --- | --- |
Prospects: Gus Poyet got Sunderland out of trouble last season and I am confident he will do the same again this year.
The biggest reason for that is Jermain Defoe - he has hit the ground running, and he is the goal poacher that the Black Cats badly needed.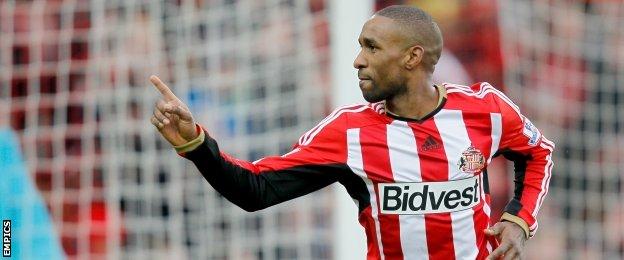 Looking at the table, the three teams in the bottom three have 19 points or fewer, and I cannot see any of them taking more than 13 points - four wins and a draw - from their last 15 games.
That means 33 points will be enough to stay up this season, the fewest since 2010 when teams needed 31 for safety.
Run-in: Sunderland still have to play six of the other seven teams in the bottom eight, and only one of those games is away from home.
Sunderland have not won enough games this season but to get to 33 points they only need three wins and a draw. Defoe will help get the wins they need.
Verdict: Staying up.
Did you know? The smallest gap between the bottom eight teams after 23 games since 1995 was three points in 2009. Two of the three teams in the bottom three - West Brom and Middlesbrough - went down, but Stoke stayed up.
West Brom
| League position: 15th | 22 points |
| --- | --- |
Prospects: Goals are a problem for West Brom - they have the joint lowest total in the Premier League after Aston Villa this season, with only 20 so far.
But they do not need to score too many because, with Tony Pulis in charge, they will be well organised and disciplined in defence.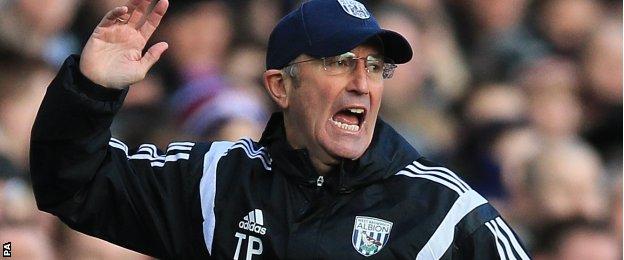 New signing Darren Fletcher will do a great job in the middle of the park, and Pulis has the ability to win, whatever it takes.
Run-in: Another team with a tough end to the season - they play Liverpool, Manchester United, Chelsea and Arsenal in four of their last five games - but like Palace I think they will be in a position by then where they will be close to being mathematically safe.
Verdict: Staying up.
Did you know? West Brom (in 2005) are one of only three teams since 1995 to have stayed up after being bottom of the table after 23 games.
Aston Villa
| League position: 16th | 22 points |
| --- | --- |
They have gone 612 minutes without scoring a league goal but every time I see a Villa team sheet and they are at home, I think they might nick something.
There is no such thing as being too good to go down but, of all the teams fighting the drop, Villa have the most quality in their squad.
Run-in: Villa play Chelsea on Saturday but, after that, they do not have any really difficult fixtures left at home: Stoke, West Brom, Swansea, QPR, Everton, West Ham and Burnley are the other teams who have to come to Villa Park.
As a player at Birmingham and Blackburn, when we were fighting the drop we always targeted certain games that we thought we could win.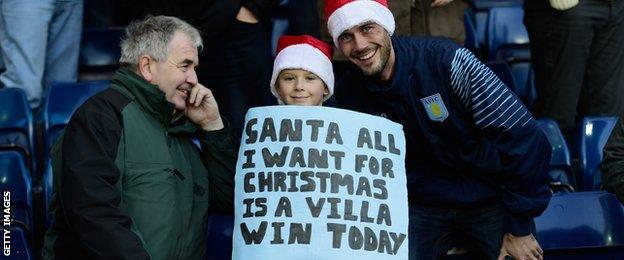 I am sure the Villa players will know about that run of home matches and think they can get enough from it to stay up - four wins from those seven games would probably be enough.
To get them, they need their fans to be behind them - at this stage of the season in a relegation fight, you need them more than ever.
Out of all the teams at the bottom, there is the most discontent among some fans at Villa Park - mostly against the owner Randy Lerner and manager Paul Lambert. Instead of any negativity, they need to give their players as much help as they can.
Verdict: Staying up, by the skin of their teeth.
Did you know? In the last 19 seasons, only 15 of the 57 teams to be in the bottom three after 23 games have stayed up.
Burnley
| League position: 17th | 20 points |
| --- | --- |
Prospects: Burnley have only been higher than 17th place for a couple of hours this season, but the pressure is off them because nobody has ever really expected them to stay up.
They have gambled a bit by keeping hold of Danny Ings, even though he can leave for next to nothing in the summer, but it will be worth it if he gets the goals that keep them in the Premier League.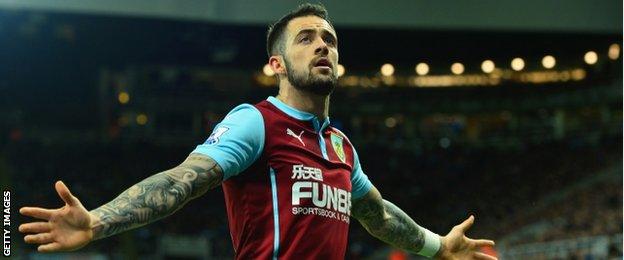 On paper, the Clarets have got the worst squad in the division but they have got spirit, desire, fantastic support and in Sean Dyche, a manager who is great at keeping them thinking positive.
Run-in: I favour them to stay up because of their spirit, but the fixture list has not been kind to them.
Burnley have to get a positive result against West Brom on Sunday because after that they have a horrific run of matches coming up in which they play the top seven teams in their next eight games.
Verdict: It is between them and Hull for the final relegation place and it is too close to call.
Did you know? Since 1995-96, at least one of the bottom three after 23 games has always gone down, and in 16 out of 19 seasons, at least two have been relegated.
Hull
| League position: 18th | 19 points |
| --- | --- |
Prospects: Just as I did not expect Burnley to stay up, I never thought Hull would be in trouble at this stage of the season.
They have had a lot of bad luck with injuries but the question now is whether they can get out of the position they are in.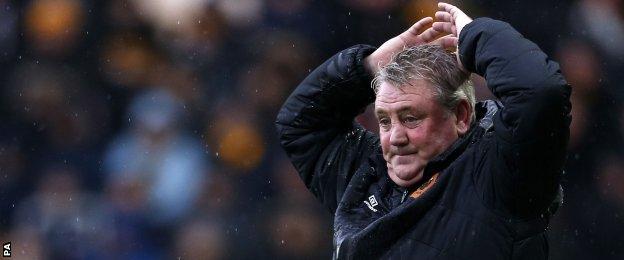 I played under Tigers boss Steve Bruce in a relegation battle at Birmingham and he will be trying to keep morale high on the training ground.
No matter how bad results are, you need the players to still go in and enjoy training every day and Bruce will make sure of that.
If it gets to the stage where players don't want to go in, then that is it - game over. It was like that for me at Derby the year we went down as the worst Premier League side in history
Run-in: While Burnley are playing the teams at the top of the table, Hull will take on the sides who are around them at the bottom - they play Aston Villa, QPR, Sunderland and Leicester in the space of a month from next week onwards.
But, whoever the opposition, their problem will be winning enough games to get them to safety - they have only won nine of their last 48 Premier League games, which is why they are in so much trouble in the first place.
Verdict: The games against their rivals will make or break their survival bid, but form is against the Tigers.
Did you know? 33 top-flight teams have had 19 points or fewer at this stage of the season since 1995. Only six of them have stayed up.
QPR
| League position: 19th | 19 points |
| --- | --- |
Prospects: Tim Sherwood is favourite to take over as QPR's next manager but I don't think it will matter who gets the job - they are down.
Charlie Austin is their only player scoring goals - he has scored 13 of their 24 league goals.
But their biggest problem is how bad they are at the back.
Run-in: QPR have relied heavily on their home form this season but even that has tailed off recently, including a defeat by Sheffield United in the FA Cup.
Their remaining away games are easier on paper, and include most of their relegation rivals, but we are talking about a team that has not picked up a single point on the road this season, and also lost at Burton Albion in the Capital One Cup.
The hopeless Derby team that I played for in the 2007-08 season went down with only 11 points.
We reached a stage of the season where we went into games expecting to lose and thinking we will get nothing here - our self-belief just evaporated, and right now QPR will be feeling that before every away game.
What makes me think they are going to get the three or four wins they would need to stay up between now and the end of the season? Nothing.
Verdict: Going down.
Did you know: QPR have made the worst away start in the top flight since 1953-54 when Liverpool lost their first 13 away games. The record is held by Manchester United, who lost their first 16 away games in 1930-31. Both teams finished bottom of the table.
Leicester City
| League position: 20th | 17 points |
| --- | --- |
Prospects: The Foxes make too many mistakes at the back and they are not good enough in that department.
Leicester manager Nigel Pearson brought in Robert Huth from Stoke on deadline day to try to change that but Huth has played only three minutes of Premier League football this season.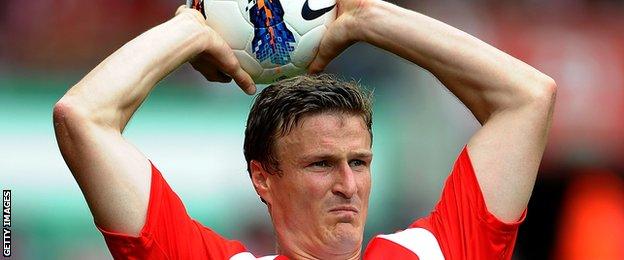 Huth is the kind of character they need but, as I found out when I went to Derby as captain, when you join a struggling team in January, it is very hard to make an impact no matter how good you are or how much of a leader you are.
I think they are still a couple of players short defensively.
Run-in: Their home game against Crystal Palace on Saturday is massive for them - if they can win that then they are within three points of Palace, who are 13th, and their aim has to be not to get cut adrift and to bring as many teams into the mix as they can.
I hope my old club stay up, I really do, but it is hard to see it happening.
They are going to need five wins out of their last 15 games just to get to 32 points. I cannot see them getting that many, let alone any more.
Verdict: Going down.
Did you know? Since 1995, only 22 Premier League teams have had a tally of 17 points or fewer after 23 games, and only four of them have stayed up.
Robbie Savage was speaking to BBC Sport's Chris Bevan