Harry Redknapp open to involvement in consortium
Last updated on .From the section Football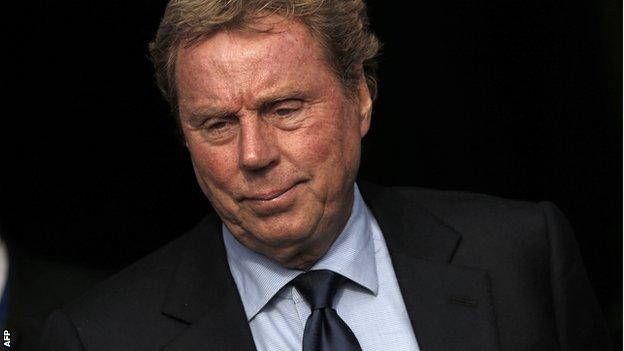 Former QPR manager Harry Redknapp has revealed he may return to football as part of a consortium.
The 67-year-old, who resigned last week citing knee problems, has been linked with a group looking to buy a club near his home on the Dorset coast.
"It's something that could interest me, I'd just like to be involved," he told BBC Radio 5 live's Sportsweek.
"I spoke to people about one or two bits and pieces that may come up but at the moment it's not gone that far."
In a wide-ranging interview, Redknapp, who took Tottenham to the Champions League and also managed Portsmouth and West Ham, added: "There may be a club of interest somewhere.
"There are always clubs that are available that need a bit of help financially and I wouldn't mind getting involved somewhere one day."
Redknapp on deciding to leave QPR
"It's been in my mind for a while, struggling with my knee, and it just got more and more difficult.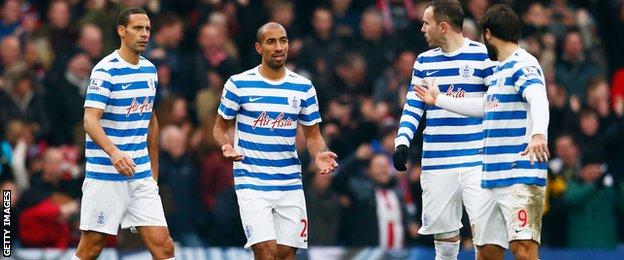 "I felt I was letting everyone else get on with what I like doing. I got to the stage, with 16 games to go, that somebody who can give it 110% at the helm would be a better bet than me."
On the problems caused by his knee injury
"Not being able to go and watch games. I like watching the opposition before we play them and I couldn't get to games. Walking round the stadiums and getting to the stadiums became a big problem.
"The things I enjoy away from football I wasn't able to do - walk my dogs, have a game of golf, so it is better I get my knee sorted out before I go any further."
On future plans
"I'll get my knee sorted, I'll go back and see the specialist for whatever he feels needs doing. I haven't really done my rehab, that's been my biggest problem, I'm always too busy to spend an hour getting my quads right.
"I'd miss the buzz of football. It would have to be something I really wanted to do if I was going to have another go. If anything came up that was interesting I'd have to look at it."
On the prospect of Tim Sherwood replacing him at QPR
"I would think there's every chance Tim would go there. Les Ferdinand is there and Chris Ramsey, so it's pretty much set up for Tim.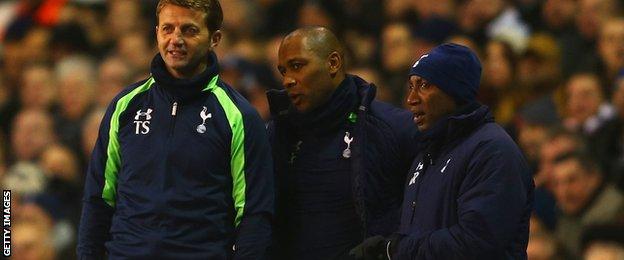 "Tony Fernandes [QPR's owner] didn't tell me he was going to bring Tim in. I just hope they can stay in the division. They have some much better away games to come but much tougher home games."
On tributes
"I've been lucky, I worked with some great players and been very fortunate to manage some fantastic footballers.
"I got some great messages. I got a great one from Stevie Gerrard that I really appreciate because he is one of my all-time favourite footballers."