Garth Crooks's team of the week: Terry, Ibe, Willian & Kane

By Garth Crooks
Football Analyst
Last updated on .From the section Football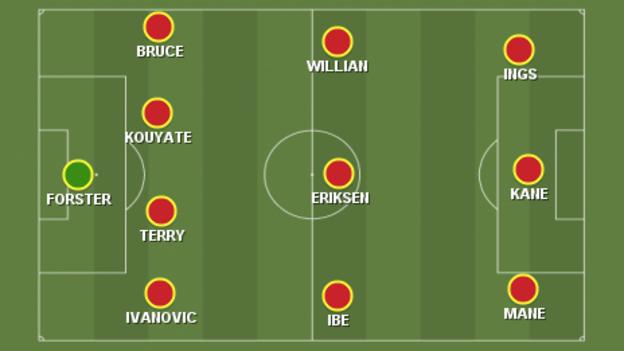 Chelsea extended their lead at the top of the Premier League table to seven points after nearest challengers Manchester City failed to match their victory at Aston Villa.
City, who face a tricky game at Stoke on Wednesday, failed to win for the third straight game at home after being held by struggling Hull, although it would have been a defeat for the champions but for James Milner's late free-kick.
Manchester United also needed a late leveller, with Daley Blind scoring in added time to earn them a 1-1 draw at West Ham, West Brom came back from two-goals down to draw at Burnley and Alan Pardew guided Crystal Palace to another win at bottom-club Leicester.
In the weekend's two big derby games, Tottenham got the better of Arsenal and their was a 0-0 stalemate at Goodison Park between Everton and Liverpool.
Take a look at my team of the week and see if you agree with my choices.
GOALKEEPER - Fraser Forster (Southampton)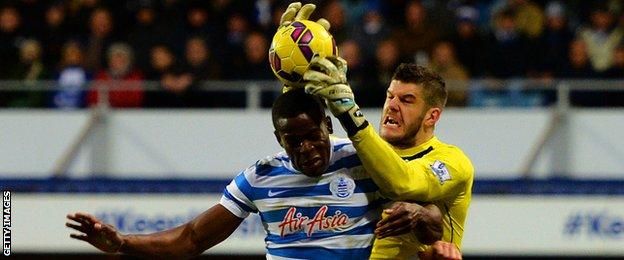 When strikers score goals they invariably get the headlines, but it is goalkeepers that win matches. Such was the case when Fraser Forster made the most amazing save from a Joey Barton shot that was deflected by Charlie Austin en route to goal. How Forster kept the ball out of the net I will never know.
DEFENDER - Branislav Ivanovic (Chelsea)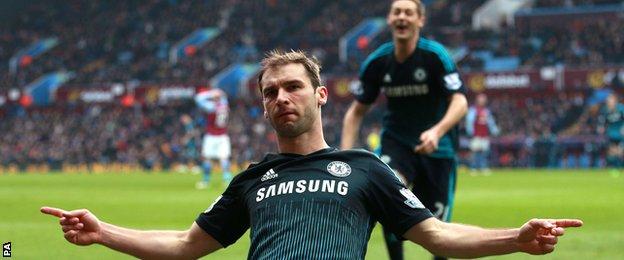 What a glorious strike by the Serb. To catch a volley so sweetly requires some technique but to do it with your weaker foot tells you all you need to know about the quality of this player. He reminds me of Liverpool legend Graeme Souness, who could also pass it, control it, score the occasional goal and out-battle his opponent all at the same time. Now that's what I call world class.
DEFENDER - Cheikhou Kouyate (West Ham)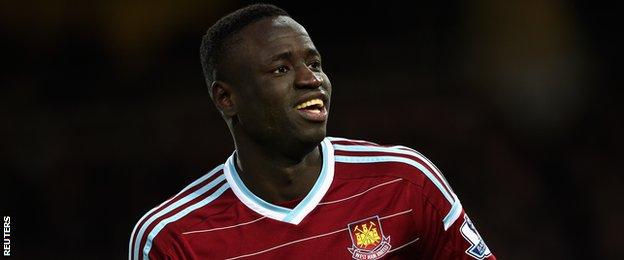 Another player back from the Africa Cup of Nations and into the fray. He's not a natural centre-back but Cheikhou Kouyate handled Radamel Falcao and Robin van Persie as though he had played there all his life. The highlight of the game was undoubtedly the three wonderful touches the Senegalese international took to finish a superb goal. Pure class.
DEFENDER - John Terry (Chelsea)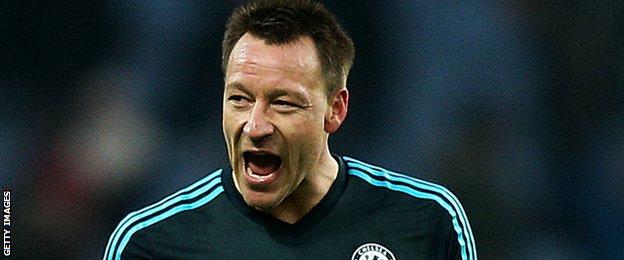 This is the second time this season I have selected John Terry in my Team of the Week. He might not be my favourite player in the country but he's certainly one of the best. The centre-back is playing better than I've seen him play for years. No fuss or histrionics - just quietly getting on with his job. If he carries on playing like this he could end up winning the footballer of the year. I don't think I could bear it!
DEFENDER - Alex Bruce (Hull)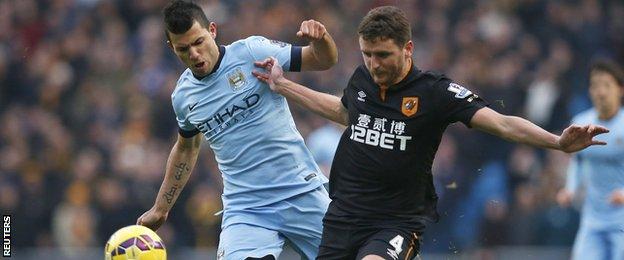 What a tremendous block by Alex Bruce on Samir Nasri's effort on goal. OK, the defender got away with the clumsy push on Sergio Aguero in the box in the second half but Hull deserved a bit of luck the way they played. The Tigers totally frustrated Manchester City throughout the 90 minutes, leaving Pablo Zabaleta and Vincent Kompany arguing with each other at one stage. Hull can take a lot of inspiration from their team performance, while City will have to wait until Yaya Toure returns from his victorious Africa Cup of Nations to find theirs.
MIDFIELDER - Jordon Ibe (Liverpool)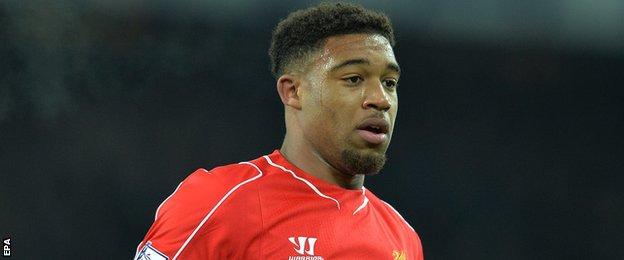 What a masterstroke by Brendan Rodgers. The Liverpool manager clearly took great care with easing Daniel Sturridge into the Merseyside derby but had no qualms about sticking in rookie Jordon Ibe with practically no Premier League experience. Did it work? You bet it did… the lad was amazing. If Brendan can develop Ibe in the same way he has Raheem Sterling then Liverpool could have unearthed another gem.
MIDFIELDER - Christian Eriksen (Tottenham)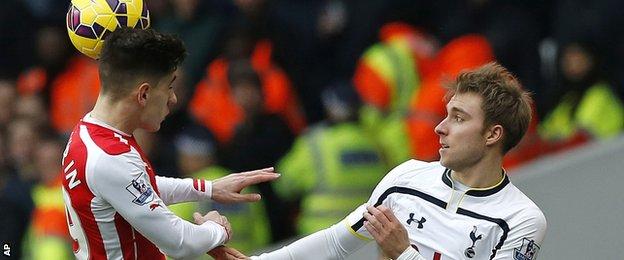 In the big games you need players with a cool head and Christian Eriksen is one of those players. The Danish international ran the show for Spurs in the second half against a very dangerous and in-form Arsenal. A player with an enormous amount of talent and lots of composure.
MIDFIELDER - Willian (Chelsea)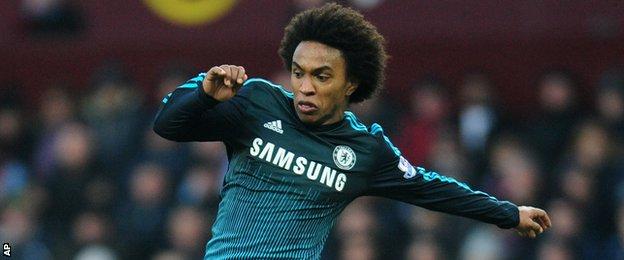 What a wonderful through-ball Willian provided for Eden Hazard to put Chelsea into the lead at Villa Park. I originally questioned the departure of Andre Schurrle to Wolfsburg but it is clear to Jose Mourinho the Brazilian has so much more to his game. The way he controlled the fixture against Aston Villa, particularly in the absence of Cesc Fabregas, was impressive. He's starting to control games in the same way he did for Shakhtar Donetsk. I suppose that's precisely why Chelsea bought him.
STRIKER - Sadio Mane (Southampton)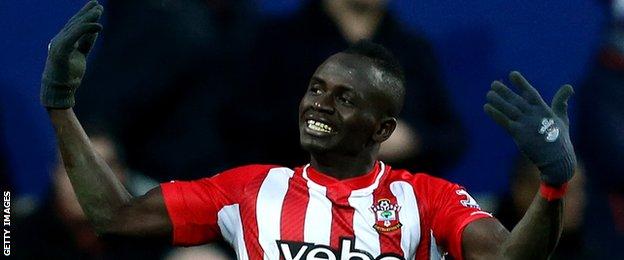 Interim QPR manager Chris Ramsey's heart must have sank when he heard Sadio Mane had returned from the Africa Cup of Nations to Premier League action earlier than anticipated. The Senegalese striker promptly catapulted the Saints back into a Champions League position with a super turn and finish, much to the delight of manager Ronald Koeman and the Southampton bench.
STRIKER - Harry Kane (Tottenham)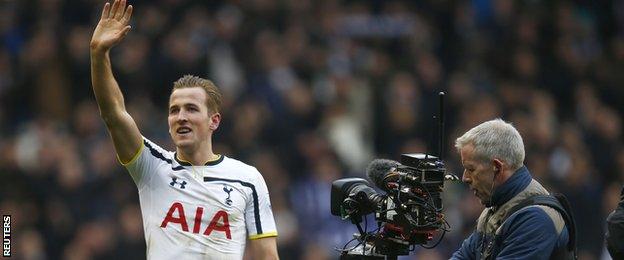 If you had told me at the beginning of the season that Spurs would beat Chelsea and Arsenal in the same season and an unknown lad from their academy would destroy both London rivals I would have said you were delusional. Harry Kane is the best striker in the country at the moment and England are in desperate need of someone with his desire and goalscoring pedigree. My only message to Roy Hodgson is when he does invite Kane to represent his country, please wrap him in cotton wool and send him back to Tottenham in one piece. Their season depends on it.
STRIKER - Danny Ings (Burnley)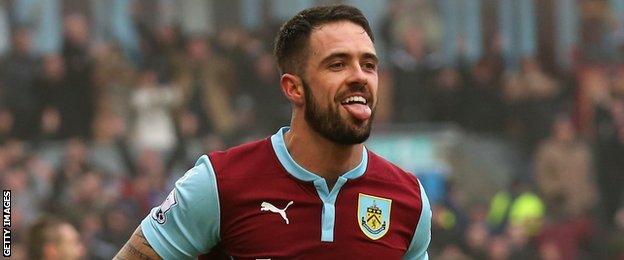 Another excellent performance by Danny Ings against West Brom, particularly in the first half. It is quite clear listening to Sean Dyche talk about his striker in his post-match interview that he's managed to get the player to focus once again on keeping Burnley in the Premier League. It's sound advice because whatever happens to the Clarets over the next 15 games, Danny Ings has a very bright future.