FA Vase: AFC St Austell boss Phil Lafferty confident for quarter-final
Last updated on .From the section Football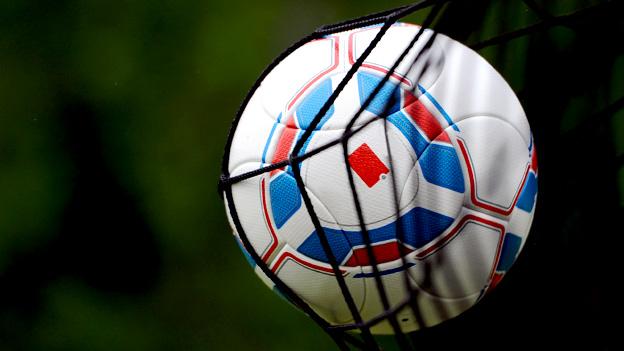 AFC St Austell boss Phil Lafferty says he has great confidence in his side as they look ahead to the quarter-finals of the FA Vase.
The South West Peninsula League Premier Division side are the first Cornish club to make the last eight of the FA Vase since Truro City won it in 2007.
"The dream's alive, but we've got a long way still to go," he said.
"Every game we go into with confidence because we have a wonderful side of players, a great strong squad."
St Austell on Saturday to set up a home match with Ascot United, who play in the Hellenic Premier Division, two levels above St Austell.
"They're in a higher league on paper, but whether it works out that way is another matter," Lafferty told BBC Radio Cornwall.
"We've got a couple of contacts up there and I've got a contact for a former player so hopefully we'll do a little bit of homework on them."
And the prospect of another FA Vase tie at Poltair Park is one Lafferty is looking forward to.
"I think every manager remaining in the draw would have taken that," he said. "We're delighted with a home draw.
"It's a huge competition and we are cut off a little bit down here, so it's brilliant to represent the county at this late stage in the competition.
"There was 1,000 or thereabouts there on Saturday at Poltair Park and we hope to probably increase that in three weeks time."