Footballers will earn £1m a week soon, says John Hartson
By James Gheerbrant
BBC Sport
Last updated on .From the section Premier League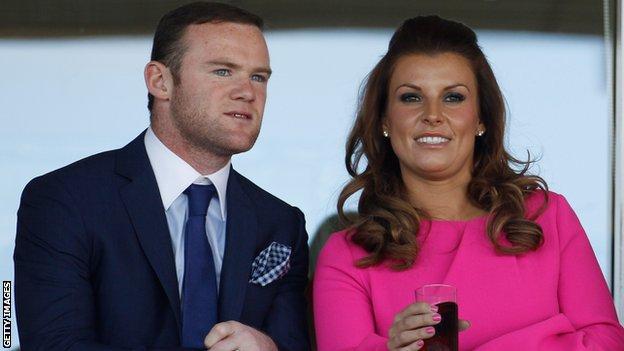 The days of footballers earning £1m a week are "not far off", according to former Arsenal striker John Hartson.
The Premier League announced a record £5.1bn TV rights sale on Tuesday, meaning clubs will be richer than ever before when the money from the deal filters down.
Hartson, who began his career before the Premier League existed, earned £29.50 a week when he started playing professionally at Luton in 1991.
But in 1995, at the age of 19, he was bought by Arsenal for £2.5m - making him the most expensive British teenager at the time.
The 39-year-old, who told BBC Sport he gambled much of his earnings, said: "There will be a player one day earning £1m a week, I have no doubt about that.
"In 2020 the money will rise again. That's the way it's going."
Manchester United striker Wayne Rooney, who earns around £300,000 a week, is among the Premier League's highest earners.
Football finance experts at Deloitte reported that the average wage for a Premier League player was £31,000 a week in the 2012-13 season.
But a study for the Daily Mail claims the current average weekly wage for a top-flight player is £43,717.
That has increased from £18,367 in 2005 and just £3,393 in 1995, according to the Professional Footballers' Association's figures.
'Salaries should be capped'
This week the BBC published an interactive salary calculator to compare footballer's wages with those of readers.
Hartson, who struggled with gambling during his playing days, called for there to be a limit on players' salaries.
"There has got to be some sort of [salary] cap," he said.
"When some people can't afford bread and milk and there's a recession going on, it's frightening.
"You've got young players who haven't even made their debut earning £60,000, £70,000, £80,000 a week without really proving themselves."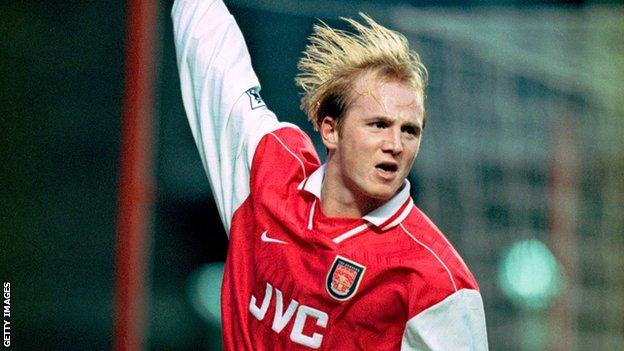 Hartson believes there are perils for young players who get too much too young.
"When I started at Luton on the YTS (youth training scheme) we had to clean the terraces and sweep the stands," he said. "It was a proper apprenticeship.
"Kids are now getting contracts very early. You can have too much. It can lead to players not really knuckling down."
Wages calculator - you v world's best players
How much do you get paid compared with a top footballer?
Use our calculator
as part of the BBC's A Richer World season.
Hartson, who has now conquered his gambling habit, says today's "astronomical" salaries make footballers especially vulnerable to addiction.
"There are pitfalls," he said. "When you're earning astronomical amounts of money, the finances are there.
"It's so easy. Bookmakers will see you coming."
However, Hartson says he sees no end to top-flight football's upward financial curve.
"The fans seem to cope with it and, while stadiums are still full, I think Sky will keep ploughing money in.
"I only hope everybody can benefit at all levels of the game."