Ronny Deila: Celtic manager believes Scottish game can thrive

By Richard Wilson
BBC Scotland
Last updated on .From the section Football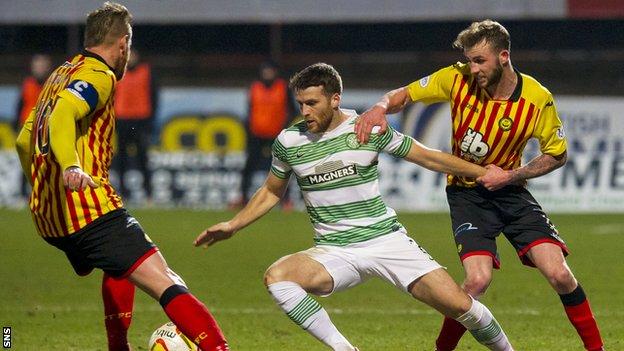 Celtic manager Ronny Deila believes there are reasons to be "more proud" of Scottish football.
Deila compared the Scottish game with its English counterpart and says many games down south leave him "bored".
With the English Premier League having signed a lucrative new broadcasting deal, Deila urged Scottish football to do more to improve and promote itself.
"We need to do everything right to make sure we get the product as good as possible," said the Norwegian.
Recent Scottish league broadcasting details

2011:

Five-year, £80m deal for live TV games in UK

2013:

Ten-year, £20m media rights deal for international broadcasting
The £5.1bn television deal in England vastly overshadows the broadcasting contract in Scotland - the money paid to televise two Premier League games from 2016 will be more than Scottish football earns for an entire season - and Deila admitted that makes it more difficult for Celtic to compete on the European stage with English clubs.
But he believes Scottish football can still thrive if enough investment is made in facilities and coaching, citing the example of his homeland.
"The product in Norway has been getting better and better," he explained. "They have built up the product and it's quite good money, the TV deal in Norway, for a small country.
"We will get that in Scotland as well if we just build up our product. It's important to work with [player] development, teams that want to attack and create things, to make good performances for fans.
"Also, TV and the media need to build it up, because Scottish football has so much interest.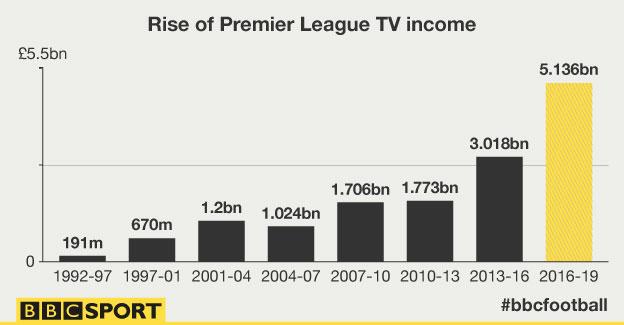 "The budget [in England] is something we have no chance to compete with, but we can be better at others things that don't cost [so much] money, like developing players and people, and making good teams.
"If we're going to do that, we need surroundings that can make people develop, better pitches, better training, better facilities. That's what will make Scottish football better.
"The interest in [Scottish football] is phenomenal, it's something special when you go to Celtic games. I've been many times in England and I'm bored, compared to what's happening here.
"A game against Rangers as well is special, they don't have that. I've been at [Manchester] United v Liverpool, Tottenham v Arsenal, it's not near to the atmosphere that there was in that game."
Meanwhile, the Celtic manager has urged on-loan striker John Guidetti to stop worrying about his lack of goals and focus on his work ethic.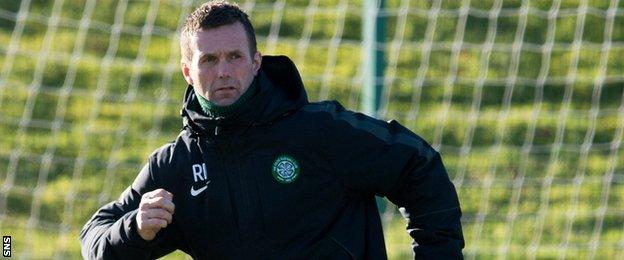 And Deila remains "hopeful" the Swede, who has not scored since November, will make his move from Manchester City permanent.
"Why should he be frustrated? It's not about goals, it's about winning and doing a job for the team," Deila said of the 22-year-old.
"He does that perfectly well and the goals will come as a consequence of that. He has to think about why he doesn't score goals and how he scores goals, instead of, 'I have to score goals'.
"[Guidetti signing] could happen, but he doesn't want to think about it and we will wait to think about it as well.
"I think he will realise that we will make him a better player and that this environment is very good for young players who want to get better."